5 Top Tips For Wine Cellar Lighting
Posts
A wine cellar or room provides an excellent opportunity to fully capture the atmosphere of this unique space with an interesting lighting scheme. Rather than leave it dark and dingy, Senior Lighting Designer Estefania Marquez shares her top tips for wine cellar lighting and the aspects to consider to bring this space alive with light.
Wine cellar lighting needs to work across different levels depending on the use of the space. LED lighting is perfect for a room where natural daylight should be limited as the lighting stays cool and does not emit UV light. The same toolkit of products used in interior schemes can be applied, but consider these top tips to ensure your wine cellar lighting perfectly enhances the space.
1. Combine backlighting and front lighting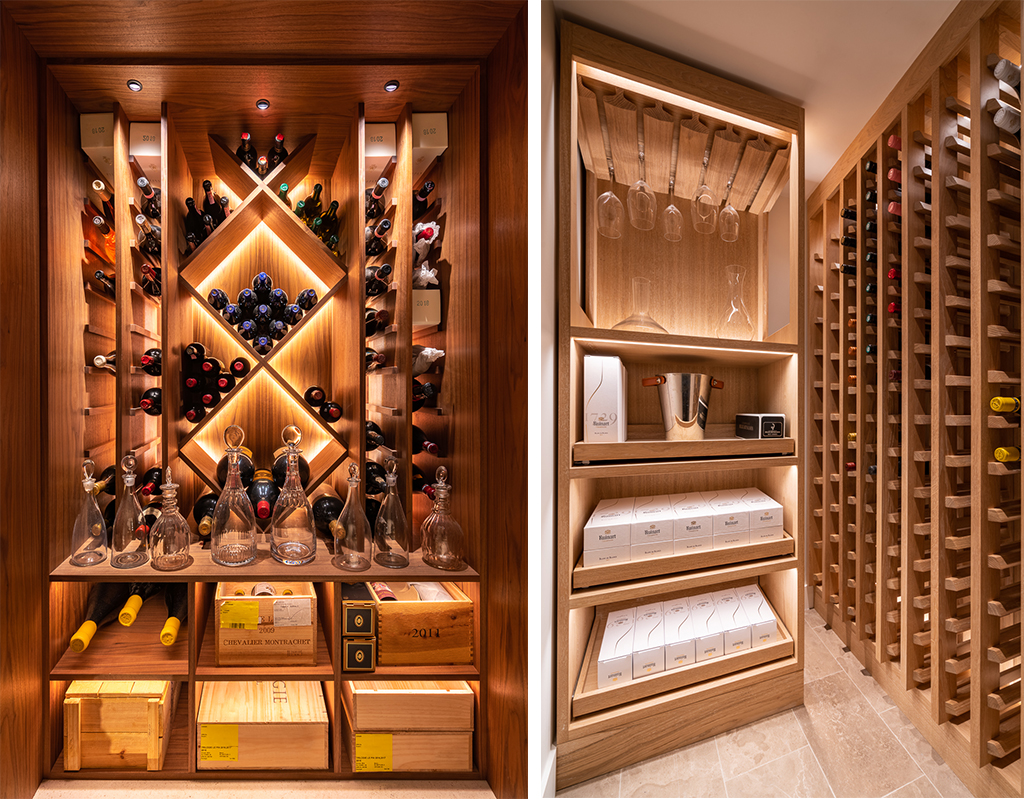 It's important to front light your bottles so you can read the bottle labels and select the right wine. This could be achieved with a miniature downlight such as the Minim or Polespring 30, or Contour LED strip for a contemporary, minimal look. When combining this with backlighting, this can add depth and drama to the space – backlighting in a wine cellar provides the ultimate dramatic impact. It helps to open up the space and can make the room appear deeper, particularly helpful in smaller or narrow spaces. This can be achieved by integrating Contour LED strip directly into the joinery.
2. Ceiling and perimeter lighting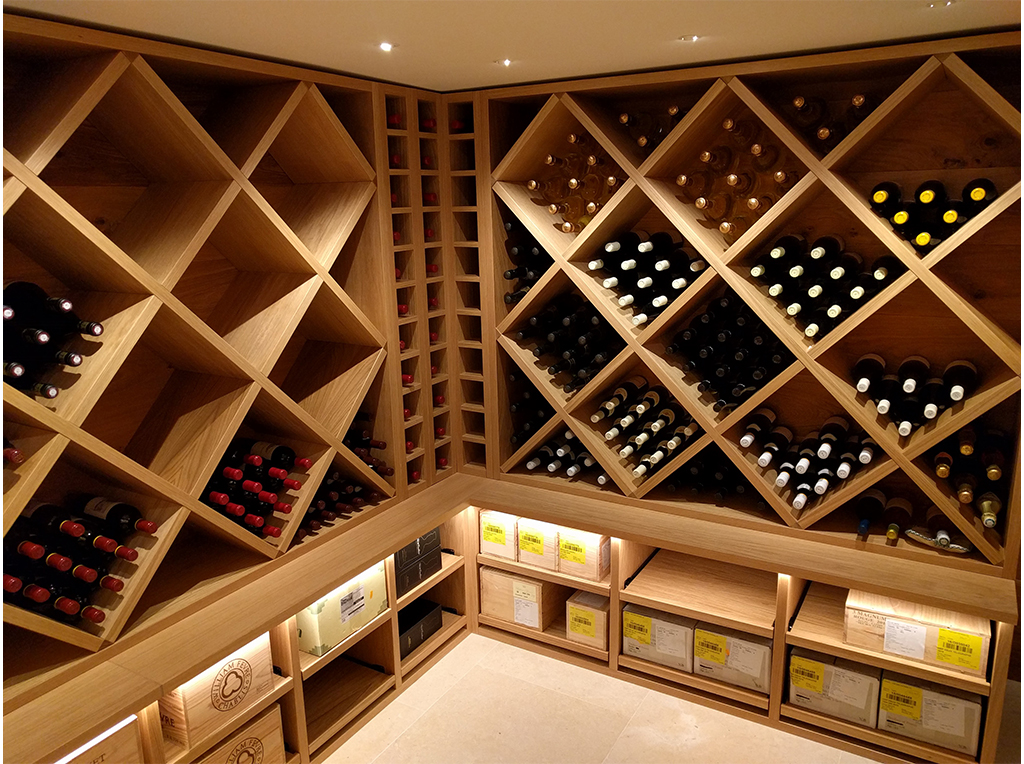 Depending on the size of the space, consider lighting the perimeter to provide a focused direction of light. If there is tall shelving, low glare Polespring 50 downlights work well here to cast light down onto the shelving. Vorsa Track lighting can also be very effective where there is restricted ceiling recess – the track can be added in the middle of the space enabling you to rotate the fittings accordingly. Control these on a system so that lighting levels can be dimmed to create the right ambience in the space.
3. Enhance the mood with uplighting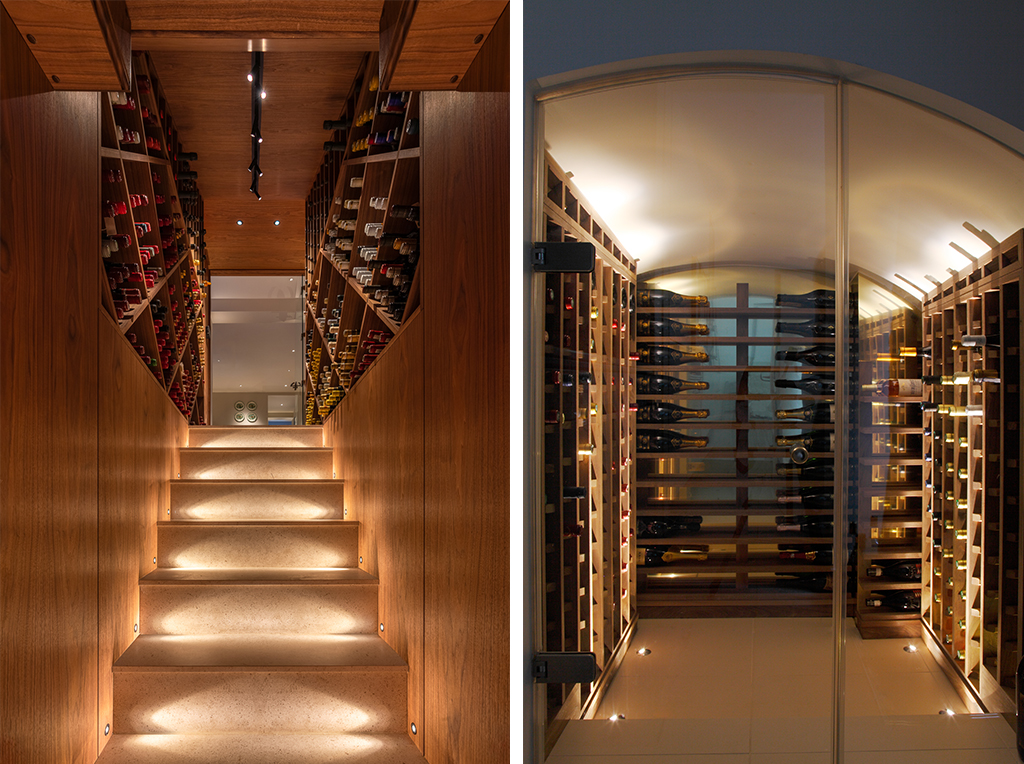 A great solution for wine cellar lighting is to include a level of uplighting. This enhances the mood of the space, and provides an accent, especially where there are textured surfaces that can provide a point of interest. The Lucca 30 or Lucca 40 uplights are the perfect solution for highlighting textured finishes including stone. In addition, integrating the Lucca 30 as a step light works very well not only giving an interesting effect to the space but also lighting your way.
4. Consider finishes and surfaces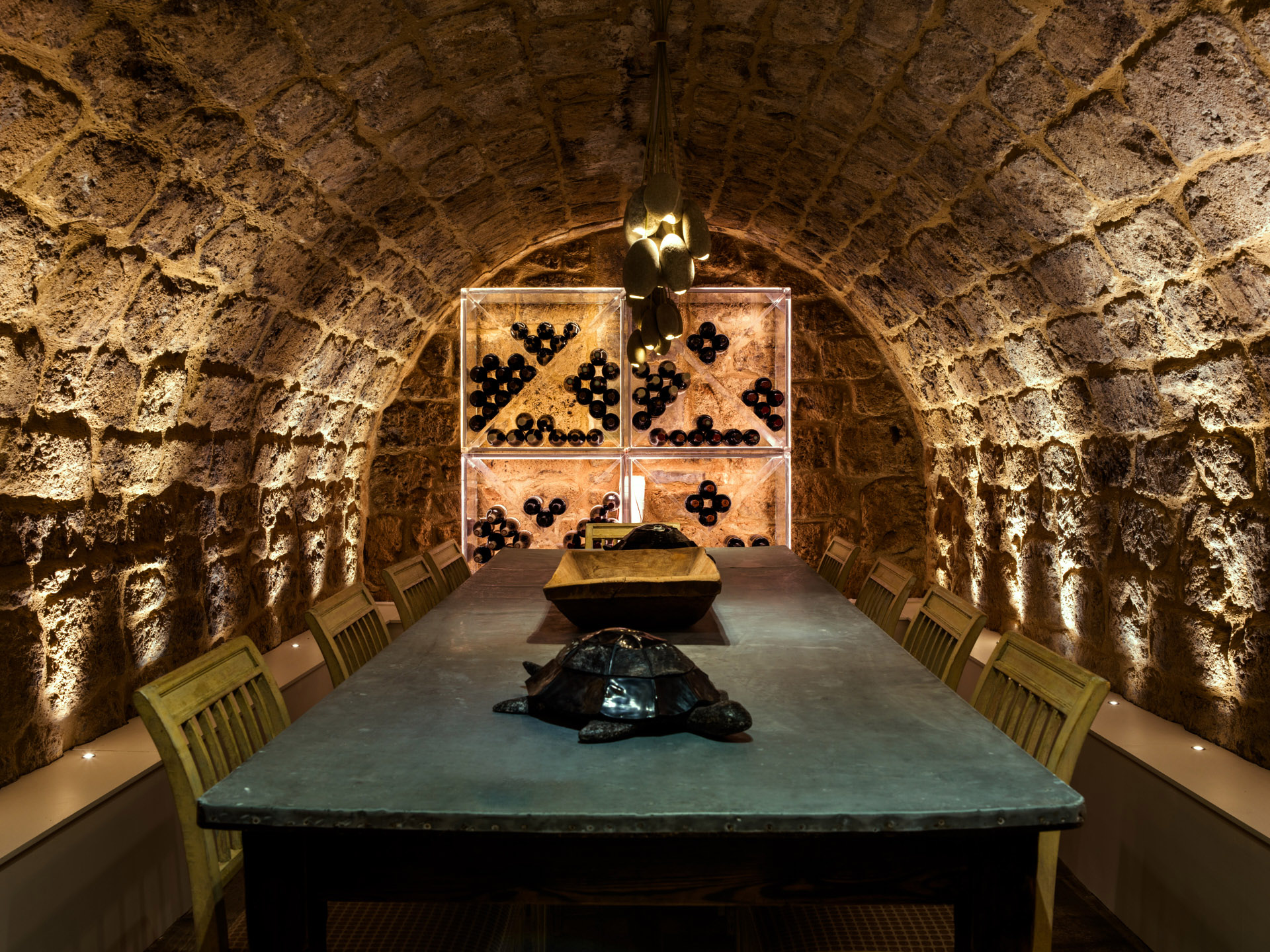 Consider the finishes within the wine cellar. For example, if the joinery is a warm wood, then you may want to select a 2700K, or a slightly warmer colour to emphasise the finish. If there is a very reflective finish, avoid LED strip and instead look to incorporate uplights or integrate mini downlights within joinery to highlight bottles.
5. Add a touch of decorative lighting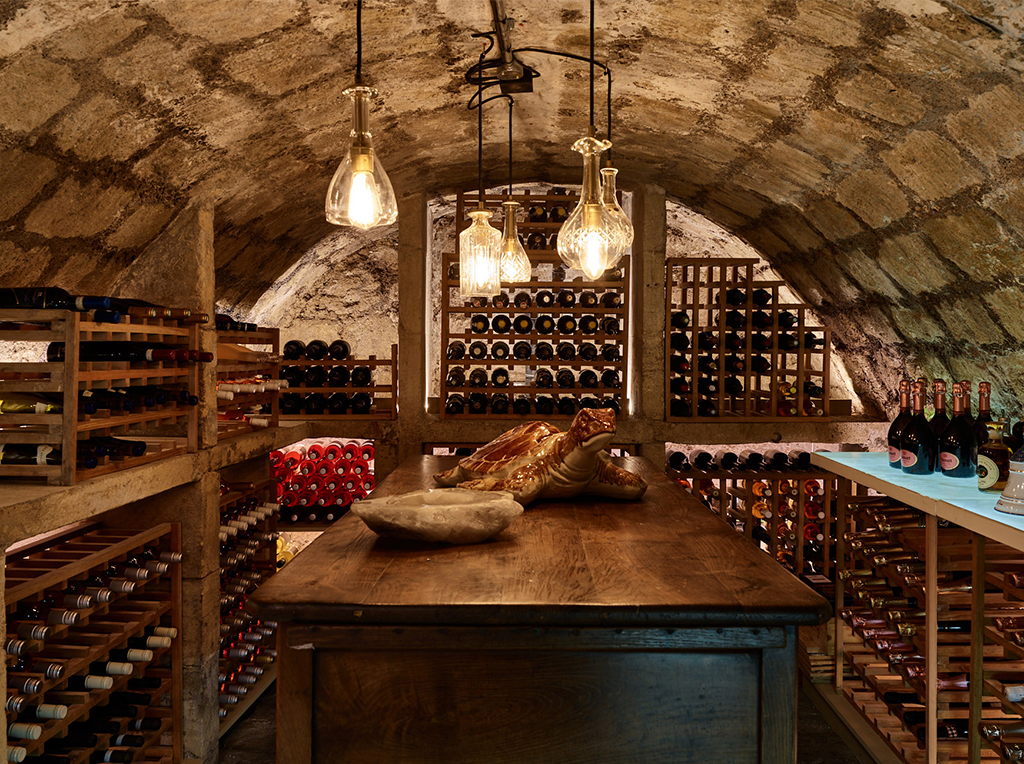 The use of decorative lighting will depend on the size of the wine cellar and ceiling heights. If the cellar includes a tasting table, a good addition is to add a pendant over the table and cross light this with two Polespring downlights to give focus and light to the centre.
If there is a vaulted ceiling, this can be more difficult to incorporate, so in this case integrate as much lighting into joinery as possible and add layers of uplighting to compensate for not being able to recess into the ceiling. Wall lights also can be added to create a soft side light as you walk through the space.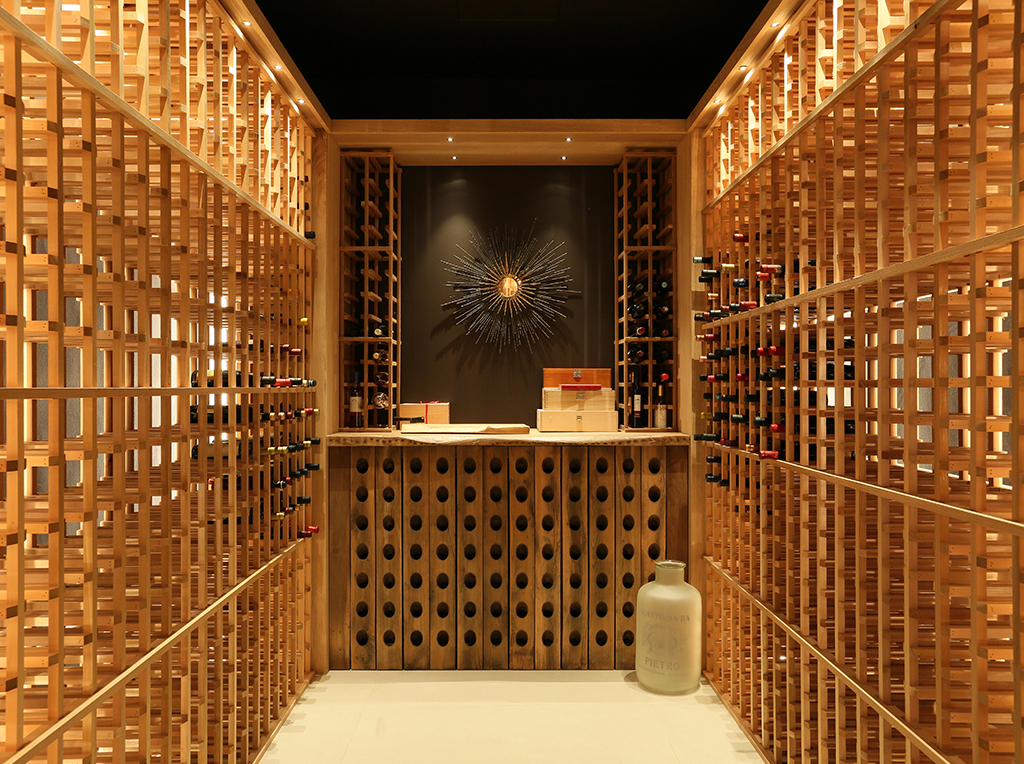 Lighting for wine cellars is all about the atmosphere. Where possible, integrate lighting into joinery to create a cosy and dramatic space, and ensure the lighting is not too bright. Less is more, create contrast between light and shadow, and depending on the shape and viewing angle, add depth and emphasis to the back wall to create a focal point.
Are you working on a project? Speak to our expert team today to see how we can help enhance the scheme with light.