We believe in enhancing the enjoyment of spaces through the power of light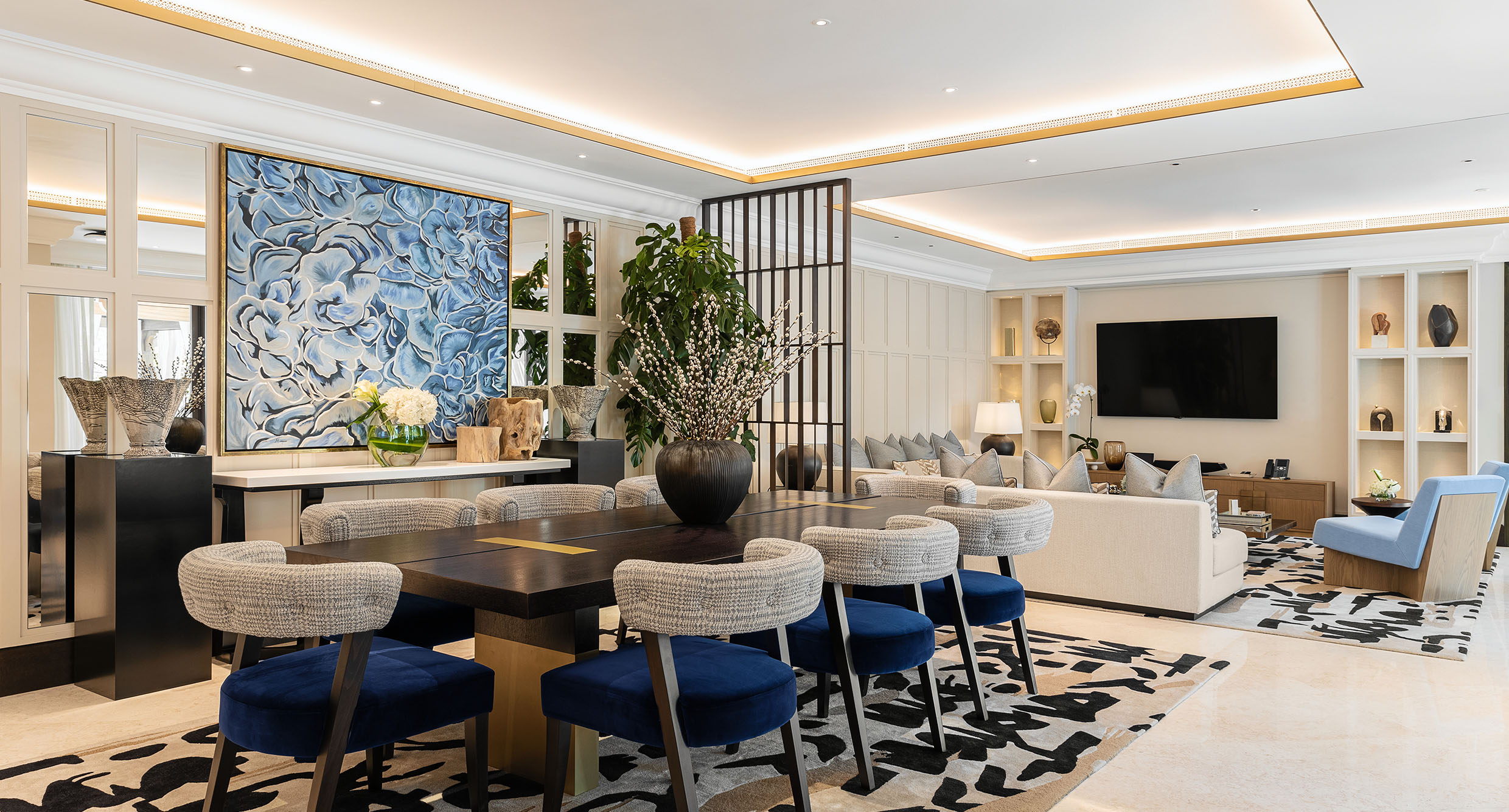 From the very beginning to the present day, our passion and understanding of the impact of light motivates us to create world-class luminaires and award-winning lighting designs with this ethos at the core.
John Cullen was a pioneer in lighting design. As a lighting designer for BBC screen productions, he was fascinated with the effect of light and his passion led him to found the company in 1981. He struck up a collaboration with lighting designer Sally Storey, and together they forged the basic principles that drive the company to this day, to create understated luminaries capable of inspiring effects. The first showroom opened in Smith Street, London in 1982 designed by Sally Storey and the brand was immediately recognised for its unique approach and philosophy.
When John died, Sally stepped in at the helm and continues to innovate the brand as Creative Director, with a deep belief to inspire through the power of light. We have grown from our Chelsea roots to be a global team, with offices in London, Dubai, Paris and Mumbai, working on projects across the world.
At John Cullen, we believe that our strength lies in our people and how we work with our clients, so much so that our values relate both to the relationship we have with our clients and to the support we give our people.
01.
Committed to our clients and people
We offer peace of mind throughout the project, providing an unparalleled, bespoke end-to-end service. We provide a great place to work and develop.
02.
Value-added
We add value to our clients' projects through the work we do, and to their lives. We add value to our people through professional development.
03.
Collaborative
We work closely with our clients to understand and deliver on their needs. We work effectively together for maximum impact.
04.
Excellence
We strive to excel in all we do for our clients, to exceed expectations. We ensure we build the skills and knowledge of the team to deliver ensure we deliver excellence.
05.
Passionate about the power of light
We enjoy the beauty we create and the positive effect we can have on spaces and lives. We love to share our passion with clients and potential clients, expanding their appreciation of light.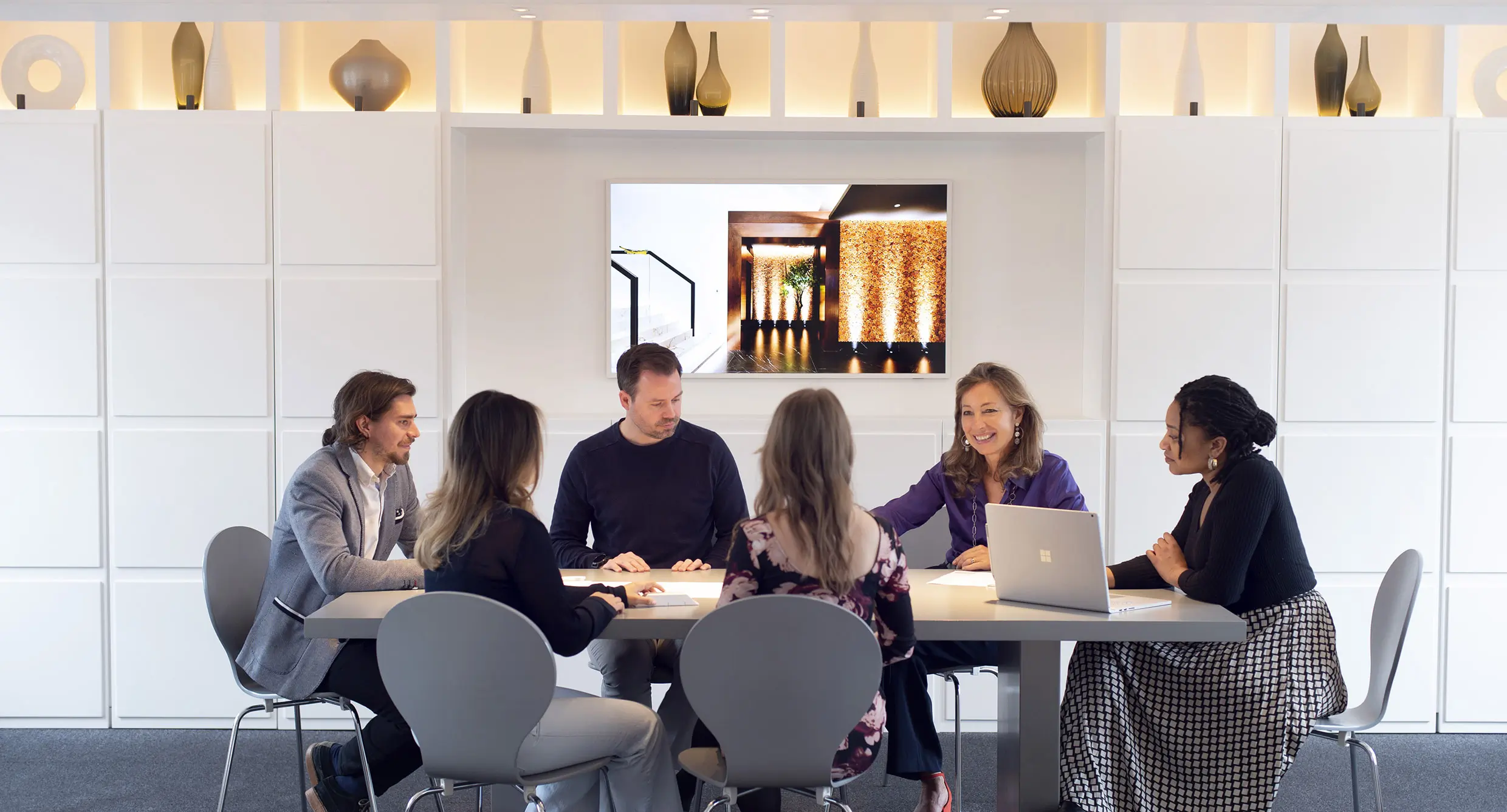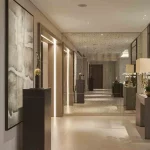 ENHANCING SPACES THROUGH THE POWER OF LIGHT
Discreet luxury lighting is at the heart of what we do. Beauty, form and function all come into play as we strive to create the highest quality luminaires, capable of the most exceptional effects.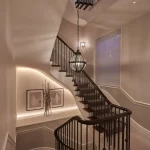 LIGHTING TO MAKE THE EXCEPTIONAL MORE SO
It is in our DNA to enhance the enjoyment of spaces with the understated sophistication of creative lighting. We design schemes that bring stunning interiors and spaces to life with light.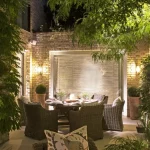 UNDERSTATED LUMINAIRES, INSPIRING EFFECTS
Our award-winning luminaires are all designed to be the smallest possible on the market. For us, it is all about the beautiful effects that they create. When combined with great design, you are sure to maximise the potential of your designs, whether interior or exterior.
Our in-house product designers have developed all of our luminaires to deliver exceptional quality of light within the most discreet form. It's a balance between the two. Our focus is on the effect produced and on unobtrusive fixtures that stand the test of time with patented design and innovative engineering.
01.
Elegant
We create fittings that are beautiful, sleek, and understated – hidden when they need to be. They are often copied and rarely surpassed.
02.
Engineered
Our luminaires are all precision engineered, tested and rigorously quality-checked to ensure flawless light output, colour consistency and visual comfort.
03.
Enduring
For 30 years our iconic Polespring® has set the standard in downlights and the Sirolo® in floor-wash lighting. Every year we add new products to our luxury lighting toolbox to offer a broader range of solutions, and offer a warranty on all products.
04.
Environmental
All of our luminaires are designed with our environment in mind supporting British manufacturing to minimise our footprint. By optimising the design of each component within the manufacturing process, we are able to keep waste to the minimum (and even then it is recycled where possible). Each design has been developed to be modular, with the circular economy in mind being fully repairable by our team in-house.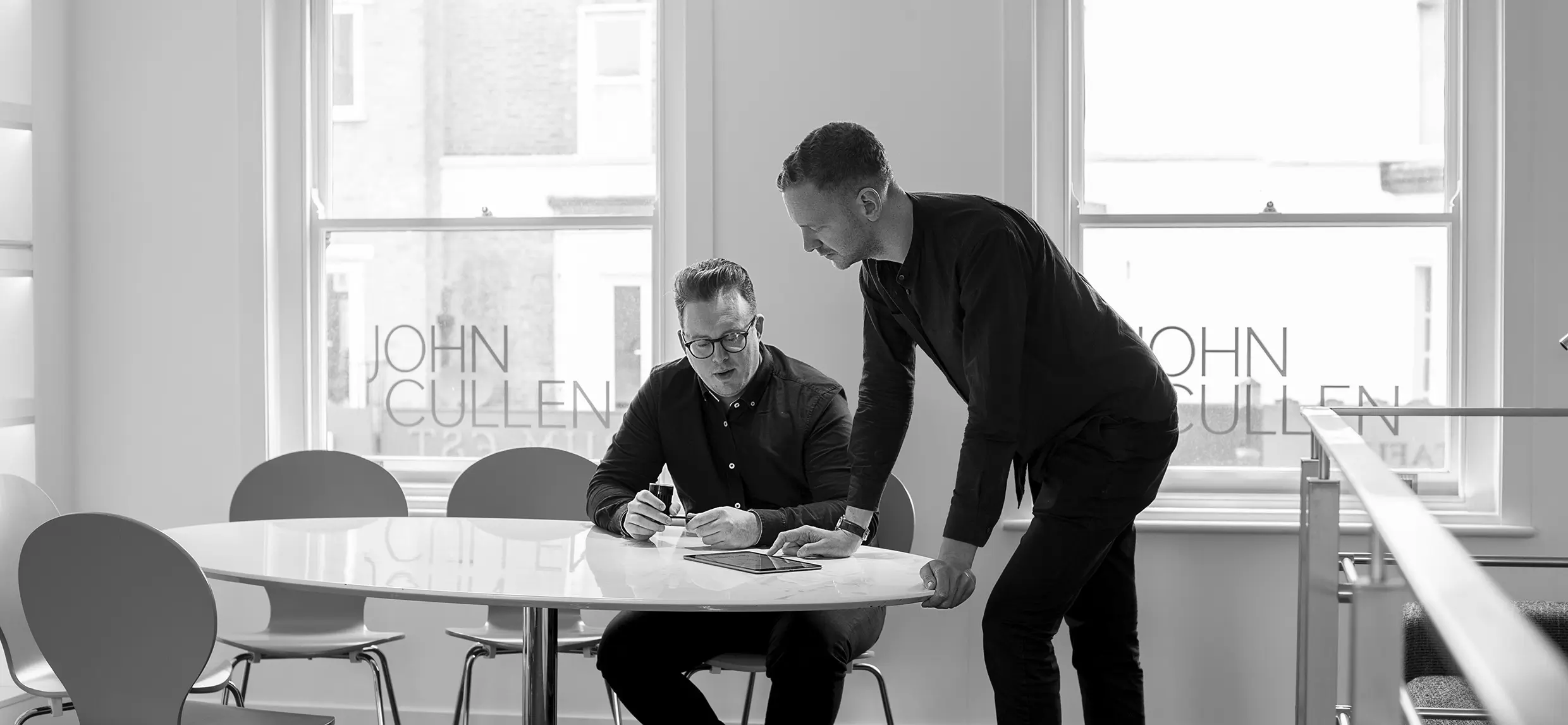 Our sustainability journey is important to us and we are constantly working across the business to drive more positive impact, environmentally and socially.
We believe it is vital to be open and authentic about our progress, the challenges we face, and how we can collaborate with others to strive towards better solutions and decisions for our planet and people.
We have dedicated sustainability champions within the business to track our progress and drive change across all departments and regions. We will report annually on our sustainability progress, to show what we have achieved, and the areas that we are still working on.
The advent of LED alongside the digitisation of lighting and lighting controls has enabled innovative solution providers such as John Cullen to offer huge reduction in the power required to illuminate a space.
01.
Conscious design
We design consciously, accentuating the most important features in your space, suggesting which elements need lighting and which don't. We tailor a considered lighting scheme to the use of the space.  Our philosophy is to place light where it is needed, to create atmosphere, drama and a beautiful, calming space to be in. We won't over-light a space. When designing exterior lighting, we work to ROLAN principles to minimise light pollution into the night sky. Our lighting designers will bring their knowledge and understanding to create a successful scheme technically as well, using the latest controls and technology which can reduce energy usage where possible.
02.
Product Circularity and TM66
Designing sustainable products is a core pillar of John Cullen Lighting's Product Design DNA. Our long-term product circularity strategy progressively adopts the principles of the circular economy – reducing, reusing, recycling and transitioning to circular solutions. We are in the process of finalising product families that are truly Circular and will be working with the Lighting Industry Association to get these independently verified and scored to the new TM66 Lighting Product Circularity metric. We also have an internal repair service offered to customers as a free service within the warranty period. We are proud to be able to support British manufacturing to substantially reduce our environmental impact, whilst also recognising the need to create a sustainable business offering clients' projects the value they require.
03.
Mindful supply
We are working with our suppliers to provide us with sustainable packaging, free from plastic. Eco friendly labels can now be found on our boxes. Loop logos can be found on some packaging showing that it is both 100% recycled and recyclable. Deliveries are more coordinated than ever to minimise mileage where possible.
04.
Carbon footprint
Keeping our carbon footprint as low as possible is important for us all. We are Planet Mark certified and are committed to measuring and reducing this vital element. We will be communicating our progress as we drive to become carbon neutral as this develops here.
05.
Our team
Volunteering is important to us as a team. Starting with our 40th Anniversary, where each team member committed to contribute to society with over 40 challenges throughout 2021. From cycling, running and swimming, to Brilliant Breakfasts, to Movember and the Reverse Advent Calendar Challenge, we all contributed to raising money for numerous different charities. We now offer the team volunteering days to further support great causes.