RESIDENTIAL LIGHTING DESIGN FOR NEW BUILDS
The value of residential lighting design for a new build project cannot be underestimated, as it directly impacts the aesthetics, functionality, and overall user experience.
Why choose John Cullen as a Residential Lighting Designer?
The John Cullen team of designers has the expertise and creativity to be able to visualise the space from plan even though it does not yet exist. We work with our clients and their project consultants to deliver their vision and maximise the opportunities that come with a new build where there are many possibilities to integrate creative lighting concepts.
Collaborating on the design before it goes to construction gives us the opportunity to be more creative and make suggestions that can influence the overall architecture of the building rather than having to work within the constraints of a fixed space. Dramatic effects can be more easily planned and integrated, such as slot details and coffered ceilings which create new features in the space. We can offer ideas which would change how the project is laid out to influence the interior and architecture in a more powerful way using our experience of how lighting can illuminate surface finishes and shapes.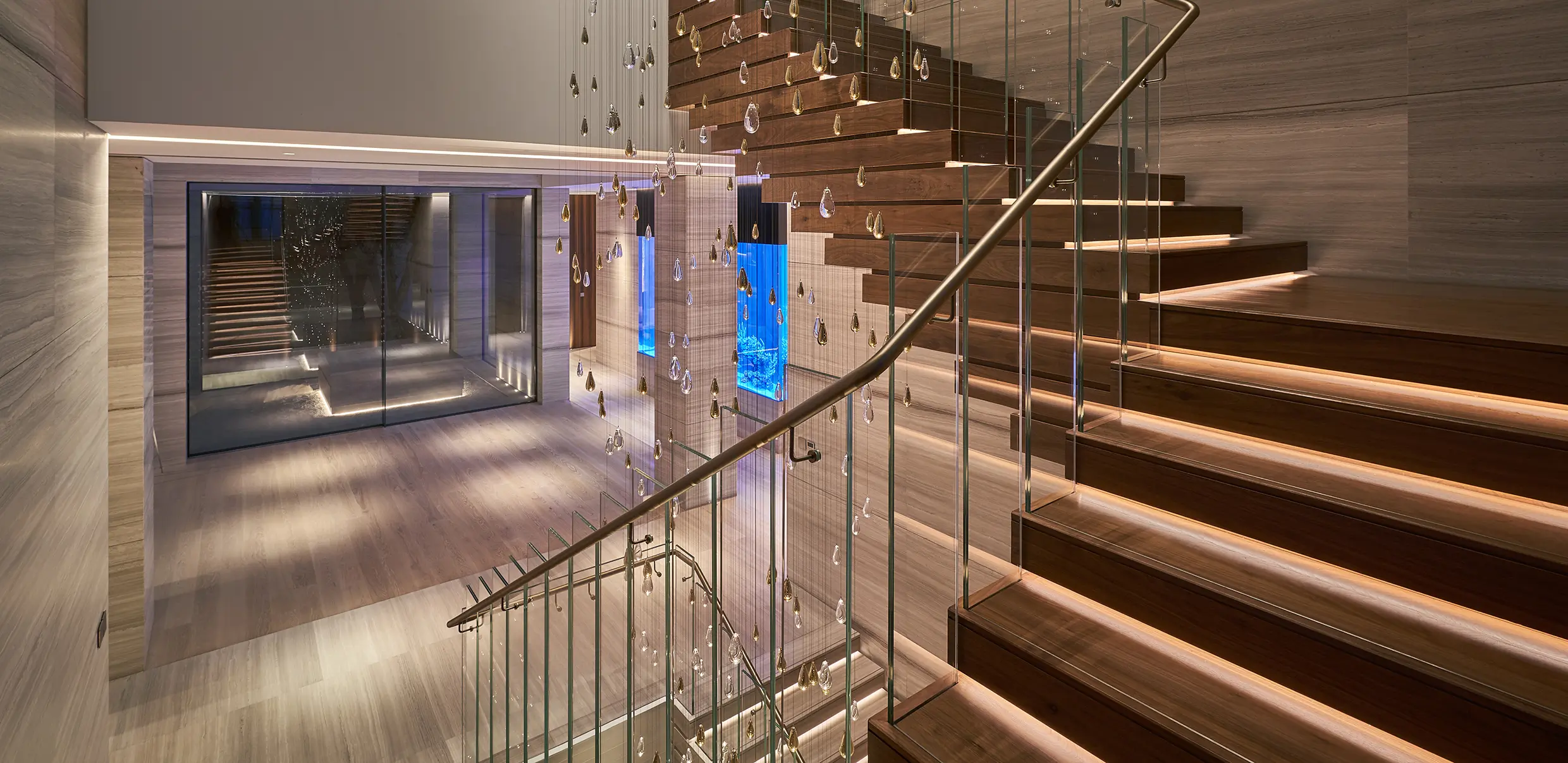 There are fewer compromises than there would be with a refurbishment with more opportunities so we can really optimise the lighting to suit the client requirements and the design aesthetic. 
Where the project is being designed in 3D, we can offer the option to incorporate our lighting scheme and examples of how we will use lighting scenes to change the space. We do this using virtual models of the lighting effects to give a true to life representation of the lighting within a 3D environment before it is constructed. We can help with daylight studies to track the projection of daylight through architectural details such as skylights. This is a crucial study that can help preserve and protect art collections during the day, whilst also looking to artificially light them at night.  
We will implement an environmentally considerate lighting solution, using cutting edge LED technology along with sophisticated lighting controls, to lower power consumption and reduce energy bills. This is reinforced by our design team who carefully select lighting locations to ensure spaces are not over lit and an appropriate amount of light is applied, only where it is needed. This is especially important as energy efficiency becomes a greater concern in modern construction. 
To achieve the optimum lighting design for new builds, we should be appointed to the project as soon as possible once the space planning has been designed. Contact our teams around the world to discuss further. 
OUR PASSION FOR LIGHTING DESIGN AND INNOVATION IS POWERED BY A TEAM OF DEDICATED EXPERTS. OUR TEAMS WILL COLLABORATE SEAMLESSLY TO BRING YOUR PROJECT TO LIFE.
Contact Us
Have a project in mind?
Lets do it together.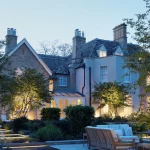 Thank you for choosing to contact us, we can't wait to connect with you. To fully understand your enquiry, please fill out the form below (it should only take a minute to complete)