COUNTRY HOUSE LIGHTING DESIGN
When creating a country estate lighting design scheme, we look to enhance the estate's natural beauty, architectural features, and outdoor living spaces.
COUNTRY HOUSE LIGHTING DESIGN EXPERTISE
By creating a balance between aesthetics, functionality, and the surrounding environment, we can achieve a world class lighting design that complements the estate's grandeur and provides a delightful living experience. 
Whether the project is an old architectural pile or manor house with listed elements, or even a new build that embraces classic design notes, our Design Team have the expertise to work with the estate manager and project team to harmoniously blend elegance with functionality. 
For an existing project, our team will design a scheme to maximise the architectural features from columns, to architraves, buttresses to arches in the most discreet and dramatic way, whilst maintaining the integrity of the building. Additional wings might add more contemporary features and we work to seamlessly blend the two elements. Swimming pool, spa and wellness areas can often be part of the project  and these will require visual identities of their own. We bring a luxury spa hotel grade of design experience to the project.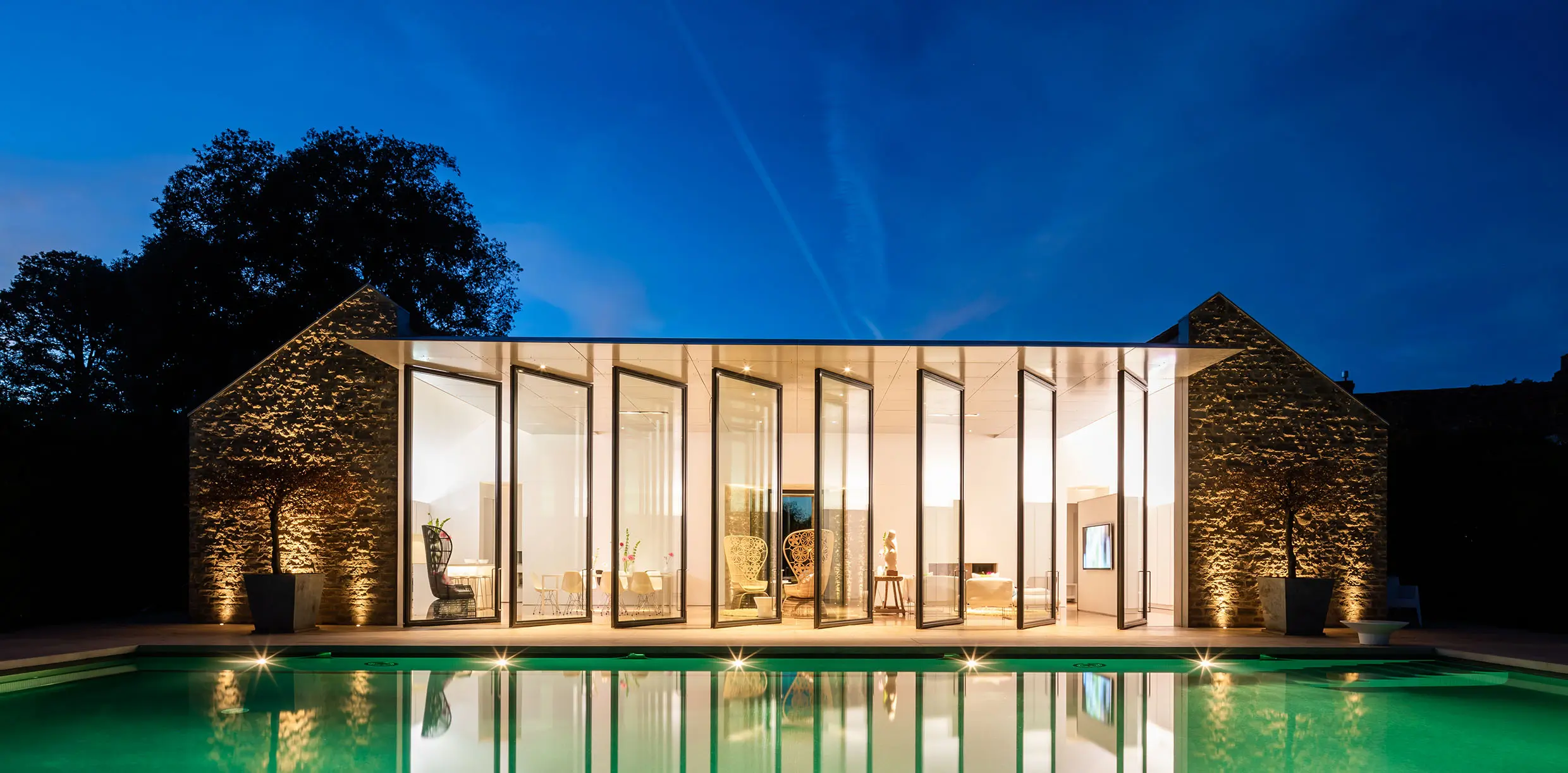 For the renovation of heritage projects, we liaise with the architect and heritage consultant to achieve sign-off and work within the fabric of the building to develop a scheme that delivers the client brief. Our involvement to support in the coordination of decorative lighting elements ensures that the right quality of light is selected, and that smooth flicker–free dimming is achieved. We can also look to incorporate outdoor lighting that highlights the natural beauty of the estate's landscape, such as trees, gardens, pathways, and water features. Our team will use light in a considered way to not only provide drama but also security and make the main terrace areas usable so they extend the living spaces. We are always mindful of minimising light pollution to preserve the natural beauty of the night sky and are well versed in creating lighting schemes for Dark Sky locations and for projects with specific nocturnal wildlife considerations. Read more on how we design with the ROLAN principles for all our exterior lighting.
Controls are another important element and can be designed to include everything on a central system. The client or estate manager can then more easily control the system, linking into building management services including the security system, home automation, curtains, ventilation etc. Alternatively we can use our experience to ensure that conventional lighting controls offer the best solution possible with the highest level of flexibility to meet the requirements of our clients.  
To ensure a harmonious blend of elegance, functionality and connection with the surrounding landscape, contact our design team to discuss further. 
OUR PASSION FOR LIGHTING DESIGN AND INNOVATION IS POWERED BY A TEAM OF DEDICATED EXPERTS. OUR TEAMS WILL COLLABORATE SEAMLESSLY TO BRING YOUR PROJECT TO LIFE.
Contact Us
Have a project in mind?
Lets do it together.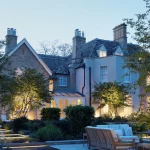 Thank you for choosing to contact us, we can't wait to connect with you. To fully understand your enquiry, please fill out the form below (it should only take a minute to complete)