LANDSCAPE & GARDEN LIGHTING DESIGN
The John Cullen Design Team are experts at understanding the property's unique features, to create an outdoor lighting design that transforms exterior spaces into inviting and enchanting areas after dark.
Why choose John Cullen?
Whether a grand entrance with a sweeping driveway to country estate, or a smaller pathway up to a cottage, it is all about first impressions. Our Design Team can help ensure the scene is set for your project from the first view of the house. 
We can help you create an outdoor room with lighting, extending the view beyond the interior spaces. Our job is to give depth to the garden or landscape, selecting key focal points to bathe with light. We will consider lighting that provides security and way finding too.  
From a technical point of view, it is imperative that the team understand how the garden will develop over time. How big trees and shrubs are going to get, where low level planting might grow to and we factor this into our design. We implement miniature luminaires with superb glare control to ensure that they are easily concealed within the planting to create magical, hidden lighting effects.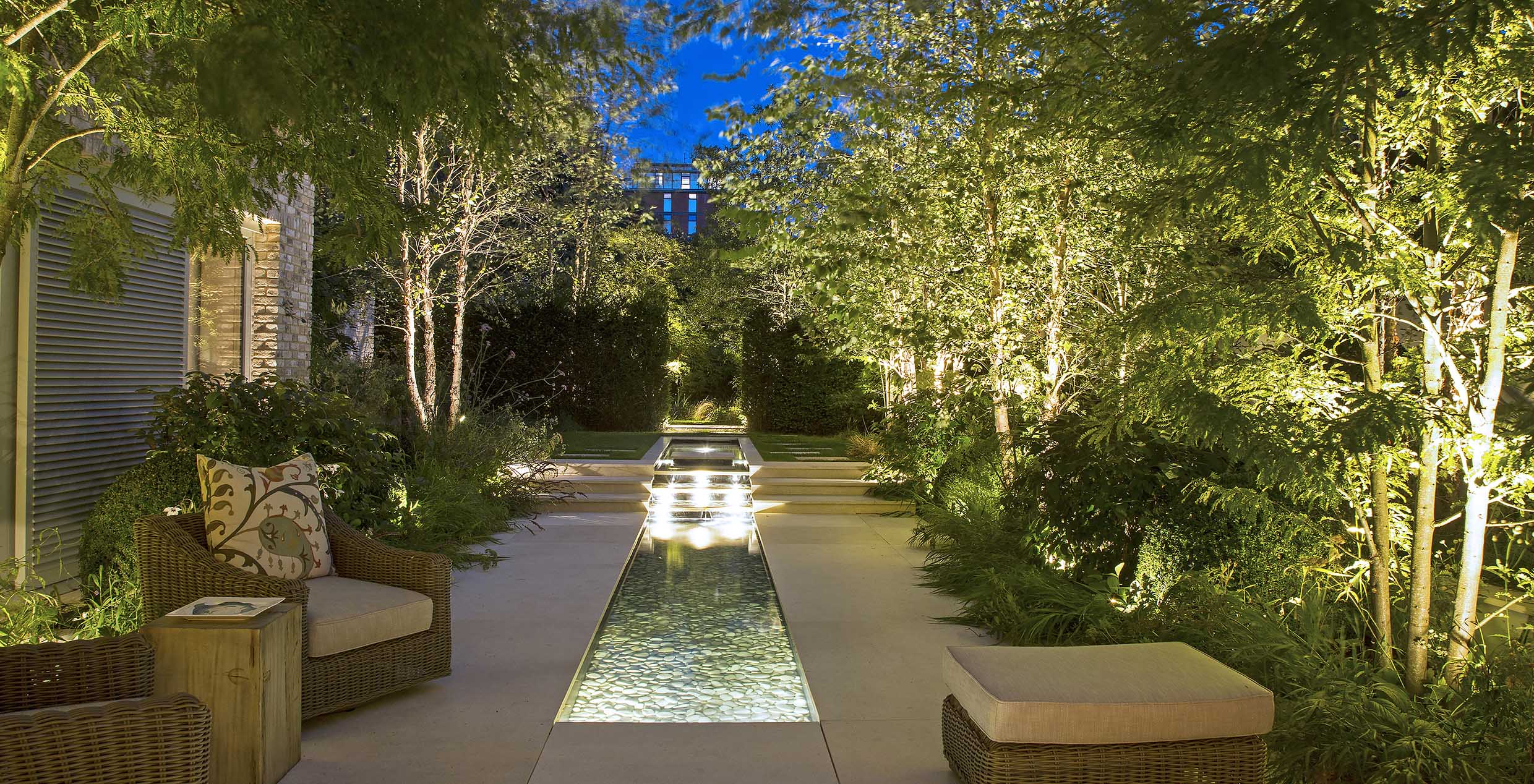 We will use our extensive technical knowledge to give the scheme longevity. We can advise on the typical location for drivers and how to access them.  Due to our global presence, we are experienced in designing lighting installations that stand the test of time, even in extreme environments where high or low temperatures demand the use of robust technology and in coastal environments where salt and sand can determine the most suitable finishes to specify for the luminaires. When designing for landscapes, we are always mindful of Dark Sky principles to ensure we minimise light pollution and preserve the natural beauty of the night sky. We consider the principles of The Responsible Outdoor Lighting At Night (ROLAN) Manifesto. 
All light should have a clear purpose. 
Light should be directed only to where it's needed.

 

Light should be no brighter than necessary, taking in the surrounding environment at all times.

 

Light should be dimmed down or turned off when not required.

 

Use warmer colour lights where possible.

Our designs ensure we pay even more attention to glare and beam control so we meet with regulations and are also sympathetic to the environment we are designing in. In addition to the above, it is important to connect lights to an astronomoical time clock or photocell to ensure they cannot accidentally be left on during the day, a simple factor that is often left overlooked.
Start your steps to adding a dramatic exterior to your project, by contact one of our design team.  
OUR PASSION FOR LIGHTING DESIGN AND INNOVATION IS POWERED BY A TEAM OF DEDICATED EXPERTS. OUR TEAMS WILL COLLABORATE SEAMLESSLY TO BRING YOUR PROJECT TO LIFE.
Contact Us
Have a project in mind?
Lets do it together.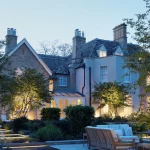 Thank you for choosing to contact us, we can't wait to connect with you. To fully understand your enquiry, please fill out the form below (it should only take a minute to complete)