Where to start with Architectural Lighting?
Posts
Beginning any residential architectural lighting project heralds excitement and a buzz of creative ideas. Magazine clippings and Instagram screenshots of colour schemes, furnishings, flooring, lighting and room designs will be stashed in files.  Reruns of Grand Designs become compulsive viewing and eclectic furniture shops pop up on your radar. However, creating a cohesive design idea can become overwhelming quite quickly. An architect will help sculpt your dream home, and you might bring an interior designer on board. But how seriously have you thought about architectural lighting design?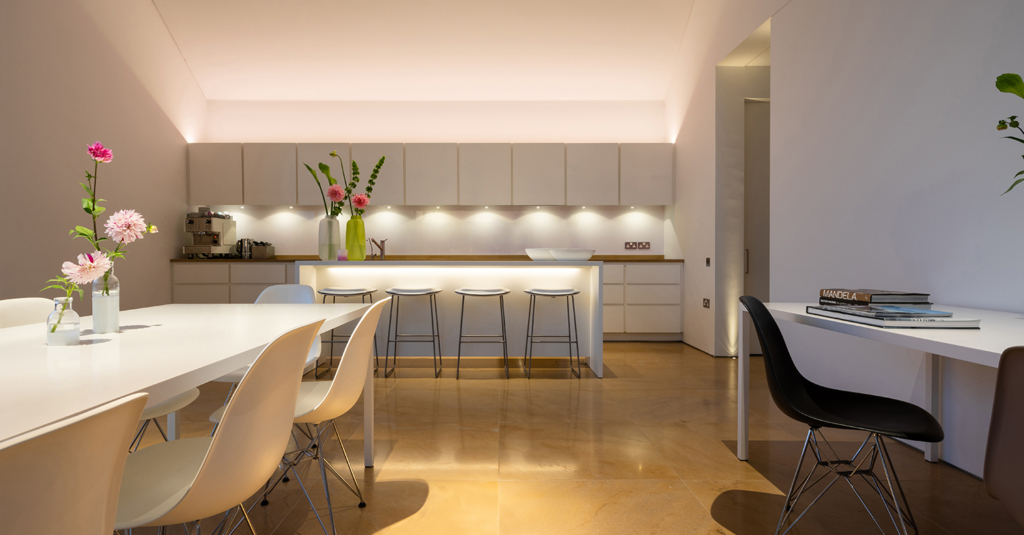 What is Architectural Lighting Design?
Great architectural lighting design can make or break a project. The good news is that an architectural lighting designer will transform your home into something that makes you feel great every time you enter it. The bad news is, we're often brought in a little late.
When do you bring in a lighting designer on a project?
The right time to talk to an architectural lighting design expert is at the start of your project, well before the electrical first fix. Our plans are as intricate as those of the architect, so it makes the build smoother if we come in before anything has happened on site. We start our thought process with a set of your architectural plans and good old-fashioned discussions with you about how to bring an extra dimension to your new home.
How does a lighting designer work?
The way we work is a lot like the architect. We meet to discuss ideas for a concept lighting design. We take the ideas away and formulate the concept. Once agreed, we draw up detailed lighting plans and costings, then supply the products and work with your electrical contractor to oversee installation on site. The mood of your new home is so affected by lighting, that once we're on the case, your stress will be lifted. We can visualise where areas need to be highlighted, from shelving, to low-level floor lighting, exterior lighting, and where and how natural light works in your house.
But, as you're probably still at that first flush of excitement phase, you'll want to see what we can do. Here's a selection of architectural lighting ideas which we can discuss for your project. Let your imagination be lit up.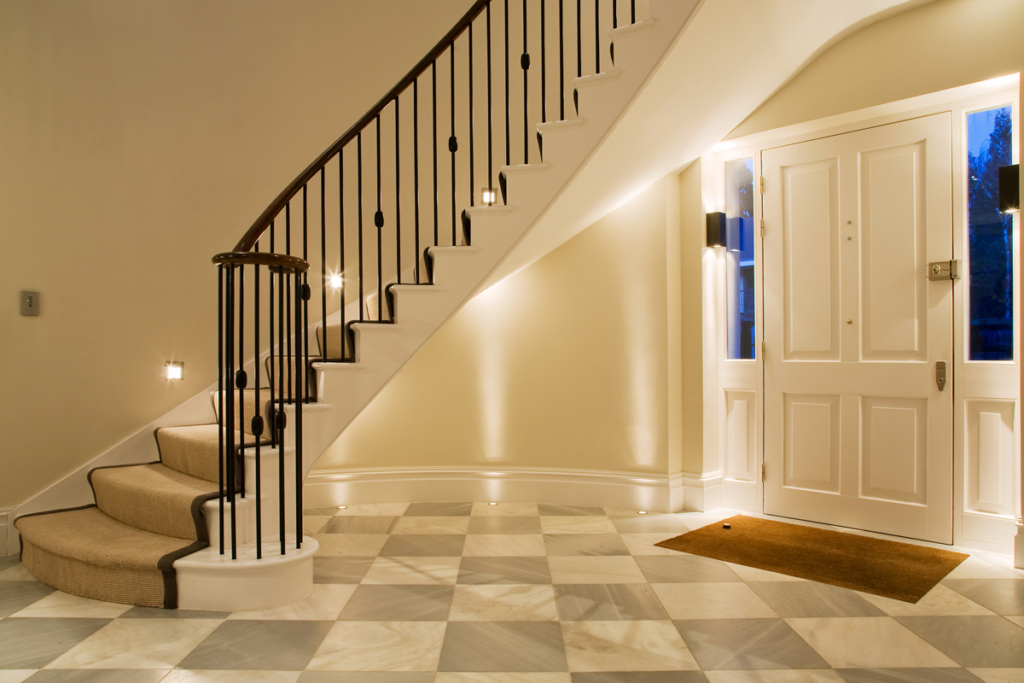 Architectural Lighting for Hallways
Amongst all the hallway lighting ideas, low-level lighting is a great tool to use. These public spaces are the first impression of a house, so need to be right – never an afterthought. Floor washing means lighting at intervals to shine onto the floor. This can also be used up staircases to great effect. With new LED technology, we can highlight areas with different tones and styles with ease. Uplighting is another good technique for hallways, providing a surprising direction for the light to come from. It works very well in homes with architectural details such as arches.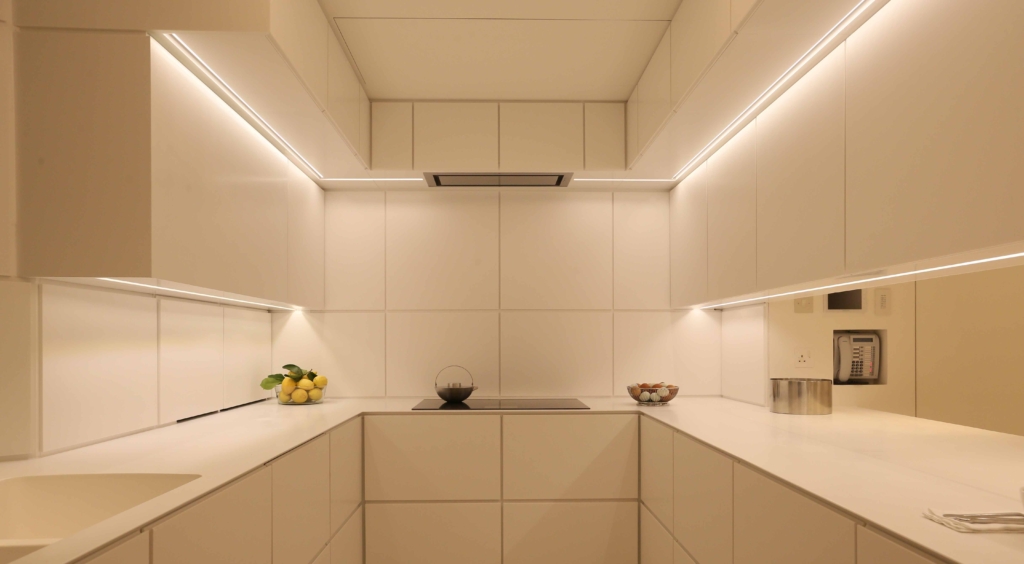 Architectural Lighting for Kitchens
Under-cupboard lighting highlights your work surface using hidden lighting. It can be arranged in spots or as strip lighting, offering different lighting shapes and levels of brightness and softness. Linear lighting offers a pleasing smooth glow across your work surface. And backlighting, with or without colour, can be inserted behind a glass splashback for a glowing lightbox effect, flooding a workspace with light. Coloured light provides interest and is great for a party mood. The best joinery lighting is invisible, only the emanating light can be seen and forms part of the shape and feel of the room. We're experts in positioning lighting for you and can help you with a host of kitchen lighting ideas.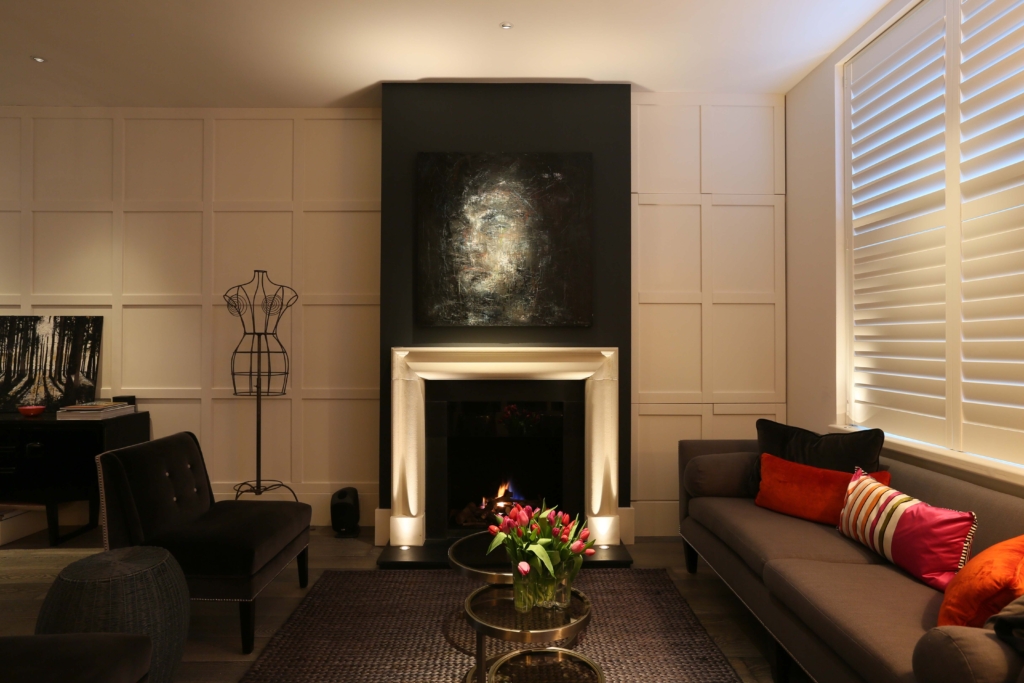 Architectural Lighting for Living Rooms
Uplighting fireplaces adds an appealing effect to a focal fire surround, particularly at night, when the light catches on stone or finer detailing. Likewise, picture lighting is an important living area lighting idea to highlight artworks and draw your interest around the room. This can be achieved in various ways, from directional spotlighting, to the placement of stylish lamps, as well as uplighting or downlighting, or even art-gallery style framing projection, where the whole image is evenly lit from a ceiling source.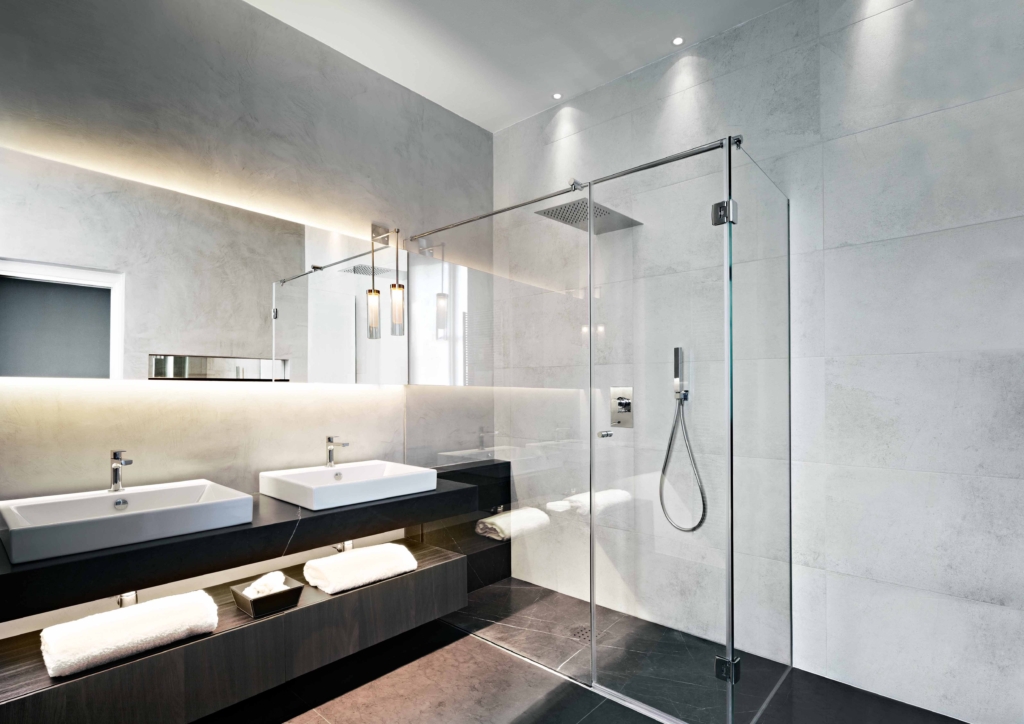 Bathrooms
Wall washing is a good lighting technique to highlight the wall of a shower, for example, creating a stylish look in your bathroom. We spend a lot of time in our bathrooms, and along with guest bathrooms, they should be a feel-good space. It's worth getting the bathroom lighting ideas right, especially the task lighting.  This is key as it is where we need to apply make-up and shave. The best results are to place lights on either side of the mirror to create even lighting on each side.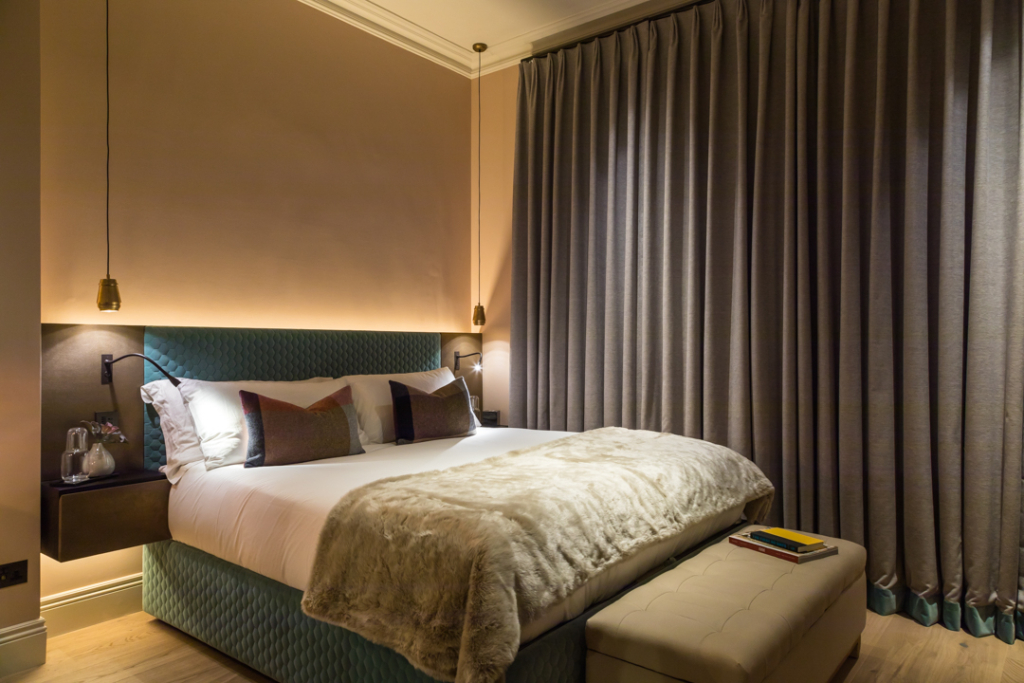 Bedrooms
There is a host of bedroom lighting ideas you can choose from to light yours.  From dedicated reading lights, to highlighting wardrobe interiors, artwork spotlighting and creating a softly lit atmosphere, architectural lighting in a bedroom is crucial. Bedrooms can use a pleasing variety of hanging pendants, bedside lighting and hidden up and downlighting. The aim is to create a soft, comfortable and cosy space, as well as enough strong lighting for dressing and reading. But we don't overcomplicate. Creating a fine balance is the art of the architectural lighting designer.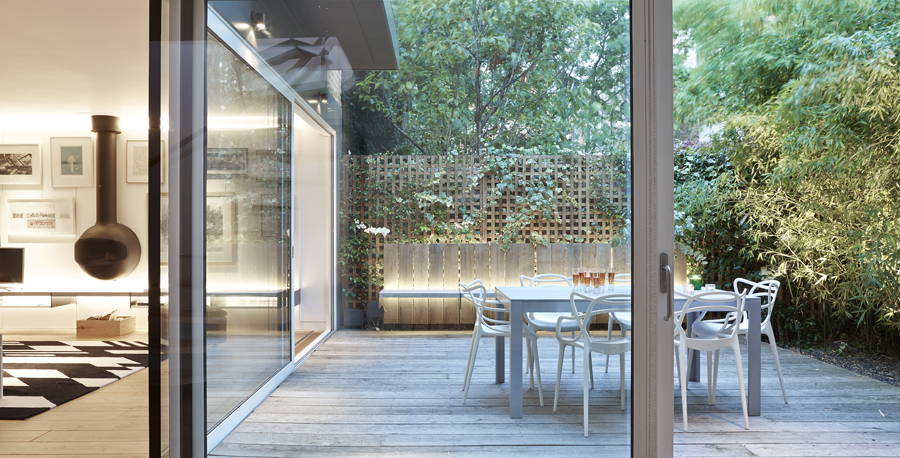 Gardens
You'll notice that beautiful exterior photography of houses in luxury homes magazines will all have sophisticated exterior lighting.  This not only highlights spaces to make your house look wonderful from the outside, but has practical uses, if you're sitting outside in summer. Highlighting outdoor seating areas, walkways or drives is essential and will allow you to enjoy your outdoor space even more. Garden spike lights bring focus onto trees or sculptures. They also add depth to your garden creating a great architectural lighting design. Likewise, low-level planting in borders can be lit using infill light.
A new house without a lighting designer is like a rose bush without flowers – it just isn't showing its full potential. Great lighting will affect how you emotionally respond to a space.
To discuss bringing light to your architectural project, call us on +44 (0) 20 7371 9000, or email our lighting designers.