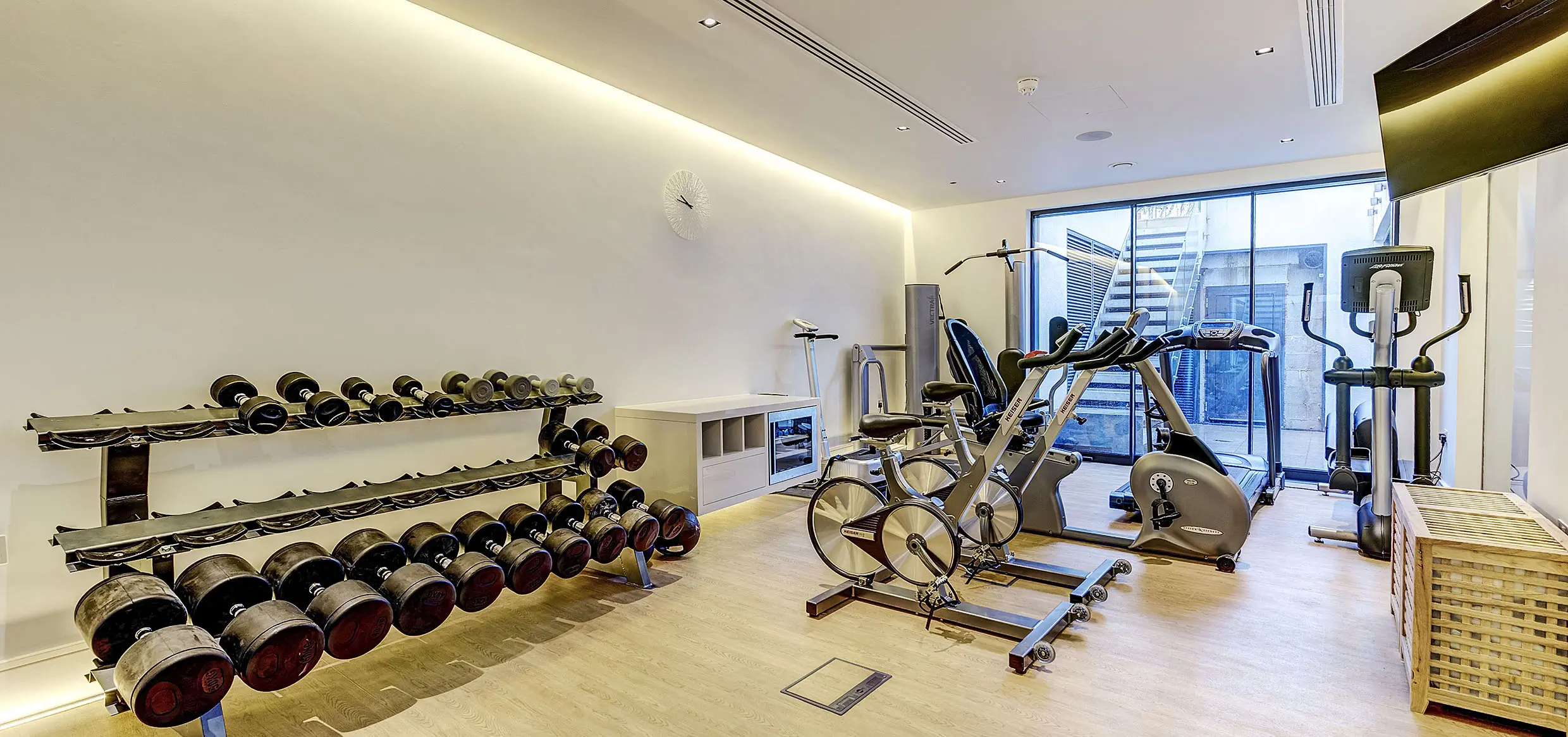 WALL WASHING
Tips & Techniques
A wall-wash effect increases the perceived brightness in any space by evenly illuminating the surface. It offers a flexible solution for changing spaces with no distracting shadows. It creates less drama compared to the impact of directional beams with its uniform effect. It can help makes spaces feel wider and illuminate special wall finishes and art such as murals or larger art installations.
1. INCREASE THE FEELING OF SPACE
Create ceiling to floor coverage of light with an even illumination when used in unison for the ultimate wall-wash effect with the new Polescade. This dedicated fitting lights the wall from top to bottom and is equally as comfortable lighting a plain wall as wallpaper or a mural.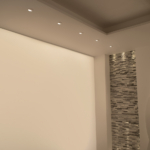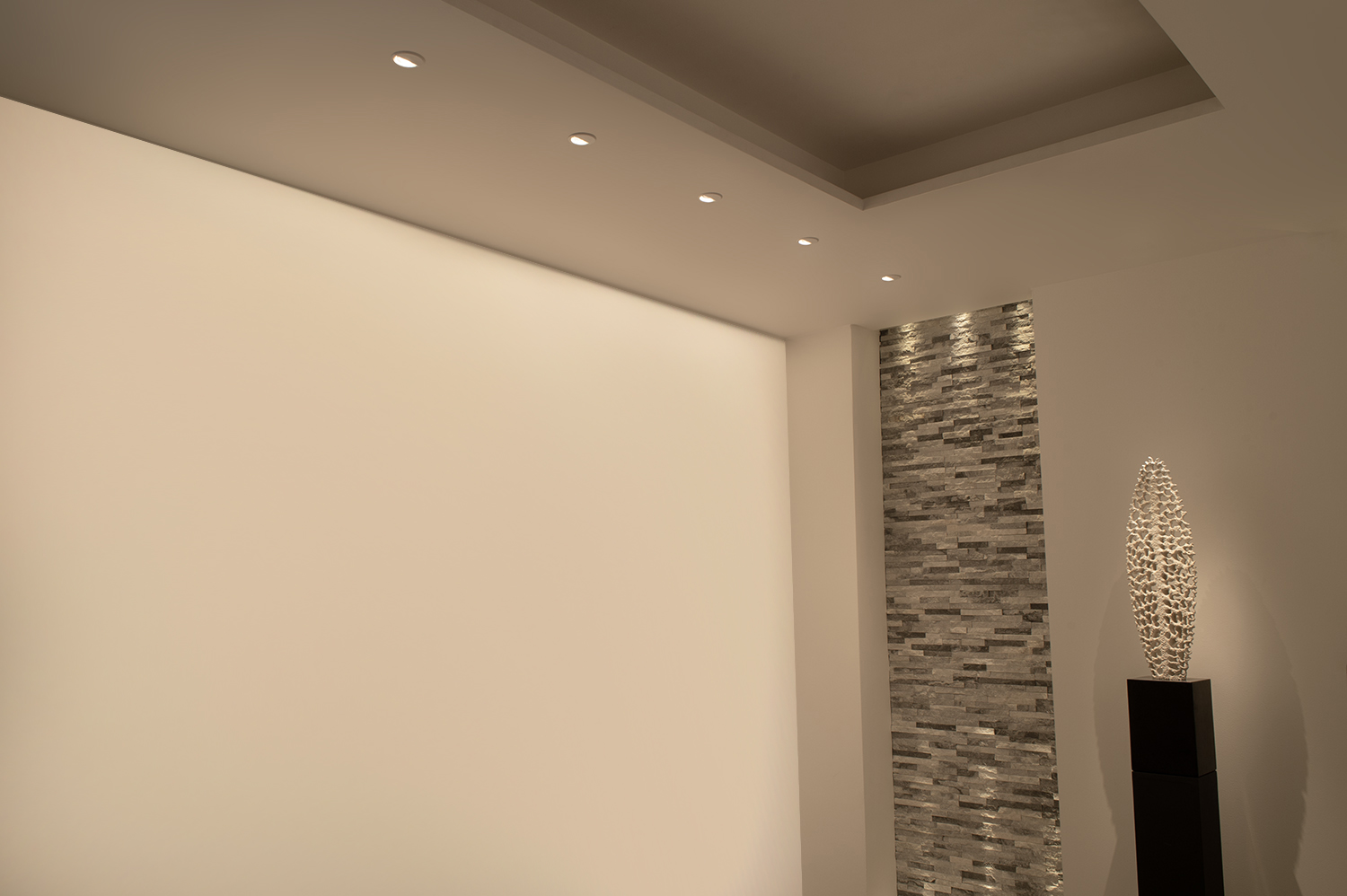 2. WALL GRAZING
A further option is to light from below with the Contour Edge. This in-ground wall grazer delivers the highest quality of light possible to wash light all the way up the wall, whilst keeping visible glare to the absolute minimum.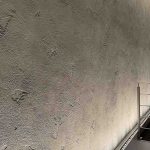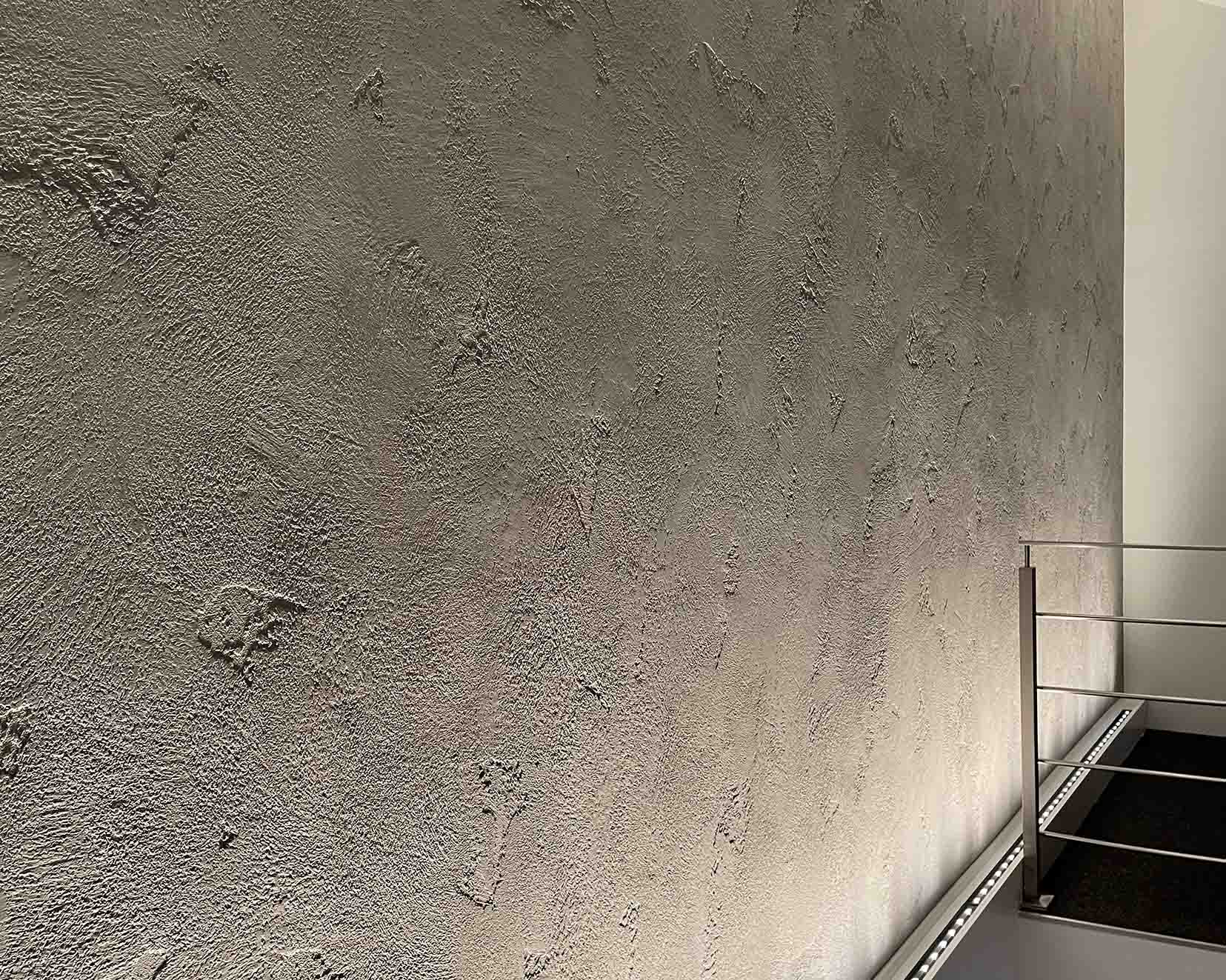 3. WALL GRAZING WITH LED STRIPS
Using a linear Contour LED strip light set within a ceiling slot / shadow gap detail also creates a great contemporary wall washing effect for where scallops of light are undesirable.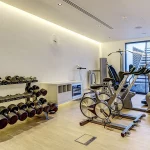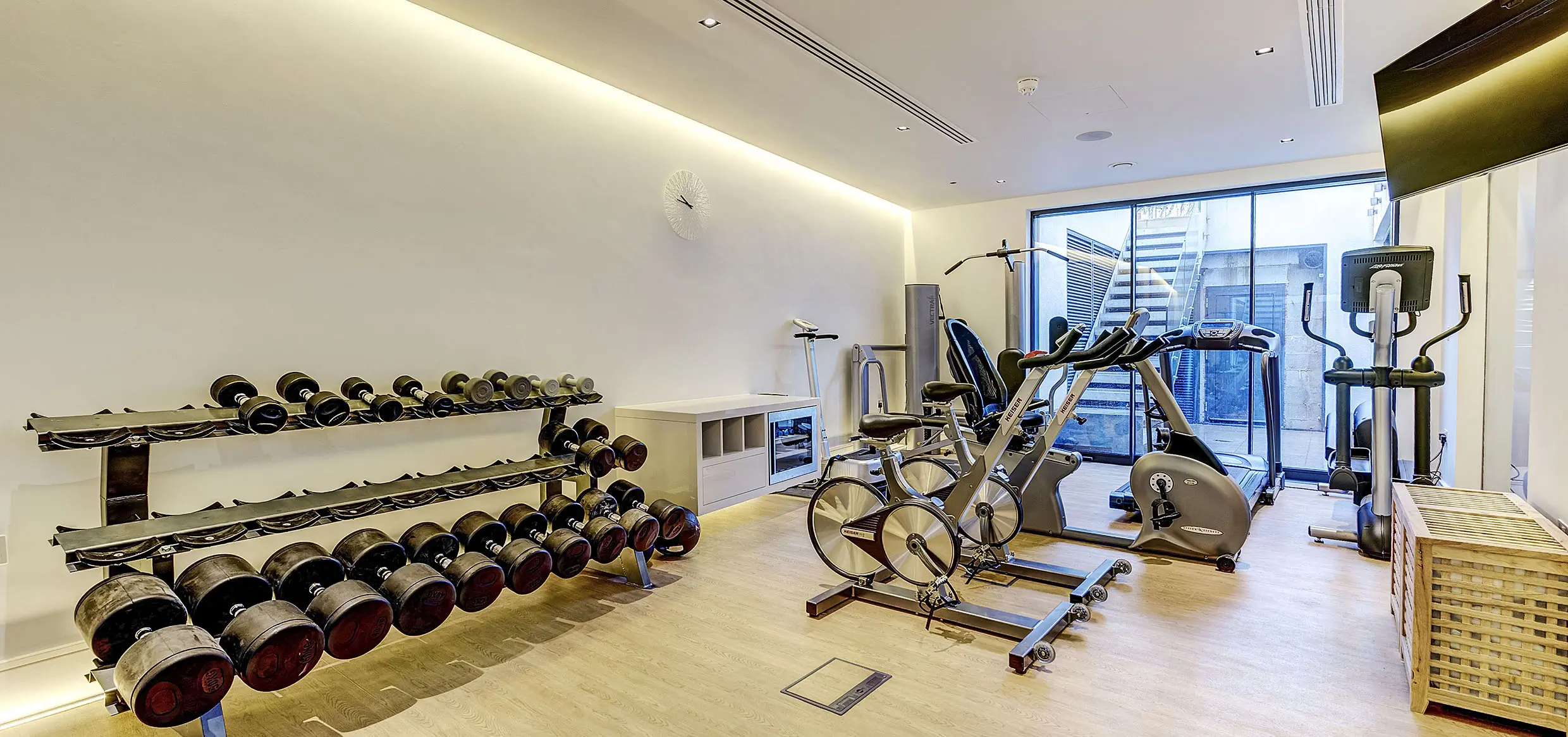 4. POSITIONING
For a soft wash come away from the wall and direct light back towards the vertical surface. For a more dramatic effect or to highlight texture, set the light close.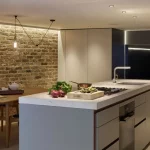 5. GET THE LOOK
The dedicated Polescade and Contour Edge will both create wonderful effects for wall washing and wall grazing. The version required depends on how much light is desired and the ceiling height.  Contour LED strip also works well if carefully concealed to create a strong linear wall wash or grazing effect.