Behind The Scenes With Natalia Miyar
Posts
Earlier this year we had the opportunity to catch up with Natalia Miyar, one of House & Garden magazine's Top 100 Designers in one of her projects for this month's Behind The Scenes. Natalia's work is inspired by global travel, a rich cultural heritage and an academic background. An intuitive creator with a love of beauty, Natalia approaches design with an understanding of balance and proportion. The results are spaces which are both serene and lively.
From London to Miami, Natalia Miyar Atelier is a conduit for creativity. The team comprises architects, interior and furniture designers, and sourcing experts. They use their international experience in luxury residential design to create immersive, sensory experiences – homes as wonderful as they are liveable.
Watch our new video to see what is important to Natalia when designing a scheme and how art and light are key to her schemes.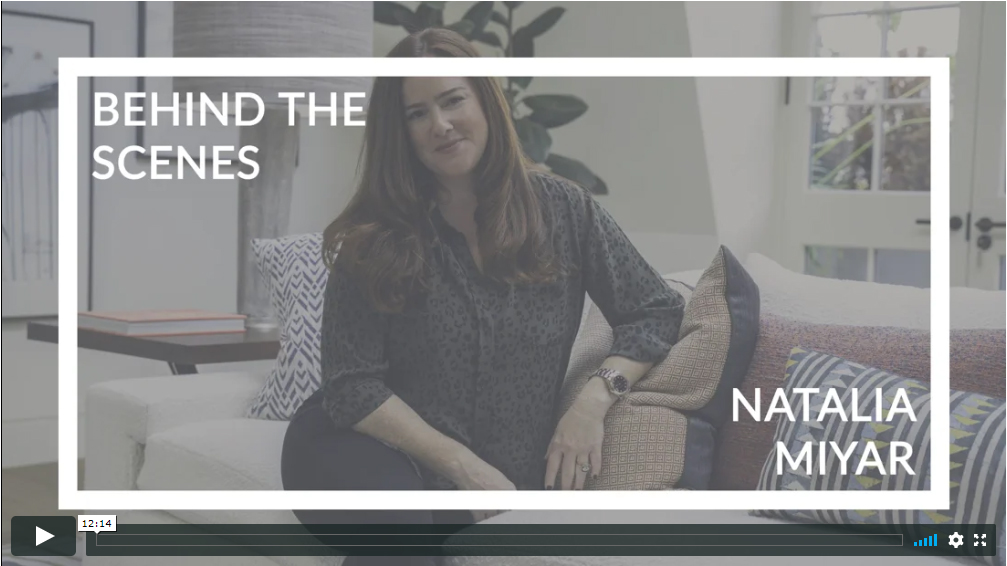 What is Behind the Scenes about?
Whether you aspire to become a successful interior designer or are looking to employ one, our famous series of interviews is the must-watch for you. We ask our interviewees to reveal stories about their beginnings, share their favourite projects, biggest challenges and share a few tips for aspiring architects and designers.
Who will you see in this series?
We have interviewed some of the most spectacular people in the property design industry we have had a pleasure to work with. So far we have published interviews with Joanna Wood, Emma Sims-Hilditch, Brian Woulfe, Mike Fisher, Sarah Ward, Karen Howes, Juliette Byrne and now Jonathan Ashmore, Randle Siddeley and Katharine Pooley.
Subscribe to our YouTube channel and click on the bell next to the subscribe button to stay up to date with the series.