Behind The Scenes With Brian Woulfe
Posts
It is time for the third video of the Behind The Scenes With series, comprising exciting interviews with your favourite creative minds in the design industry. This month we are sharing an exclusive Behind The Scenes interview with Brian Woulfe of Designed by Woulfe. Brian's award-winning practice specialises in a seamless delivery of bold interior design solutions with a perfect balance of playfulness and understated luxury.
Make sure you watch to the end of video to see some fun outtakes!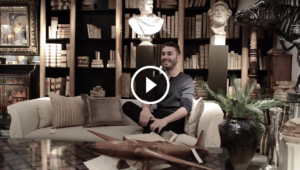 Whether you aspire to become a successful interior designer or are looking to employ one, this new series is the must-watch for you.
We ask our interviewees to reveal stories about their beginnings, share their favourite projects, biggest challenges and interior design tips.
Who will you see in this series?
We are interviewing some of the most spectacular people in the industry we have had a pleasure to work with. So far we have published an interview with Joanna Wood, Emma Sims-Hilditch and now Brian Woulfe. Next month we will be releasing an exclusive interview with Mike Fisher, Chief Executive of Studio Indigo. And this is just the beginning…
Subscribe to our YouTube channel and click on the bell next to the subscribe button to stay up to date with the series.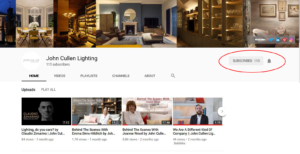 A short introduction to Brian Woulfe
Brian and his team are skilled at bringing a fresh eye to design, achieved through relationships with skilled artisans, craftsmen and a vital understanding of international property markets. He is committed to full project management and takes a hands-on approach, working closely with each client to aid with property sourcing, project management, bespoke commissions and beyond.
The studio has undertaken projects throughout Europe, the US and Asia Pacific regions and take a 'Ground Up' design approach.
To watch the full video and find out about Brian's most luxurious projects and where he gets his inspirations from, click here.
Did you enjoy Behind The Scenes with Brian Woulfe? Do not forget to leave us a comment on Twitter, Instagram or Facebook.
We would love to hear your thoughts.