Behind The Scenes With Katharine Pooley
Posts
We have a real treat for you this month. For this month's Behind The Scenes we interviewed a renowned interior designer and author, Katharine Pooley. Katharine owns a Chelsea-based interior design studio and boutique. The team of over forty five people designs, develops and installs magnificent interior architectural design projects for both residential and commercial real estate worldwide.  An innate sense of adventure has defined Katharine's life and shaped her design philosophy. Katharine is an intrepid traveller and has visited more than 150 countries. However, what may come as surprising is the fact she has summited many of the world's highest mountains, driven a team of dogs on a sled to the North Pole and crossed the Sahara on horseback, so one begins to form a picture of a truly original and adventurous interior designer.
Watch our new video to see some of her most luxurious projects, find out her latest interior design tips and why one of her projects required the team to saw all the furniture in half… .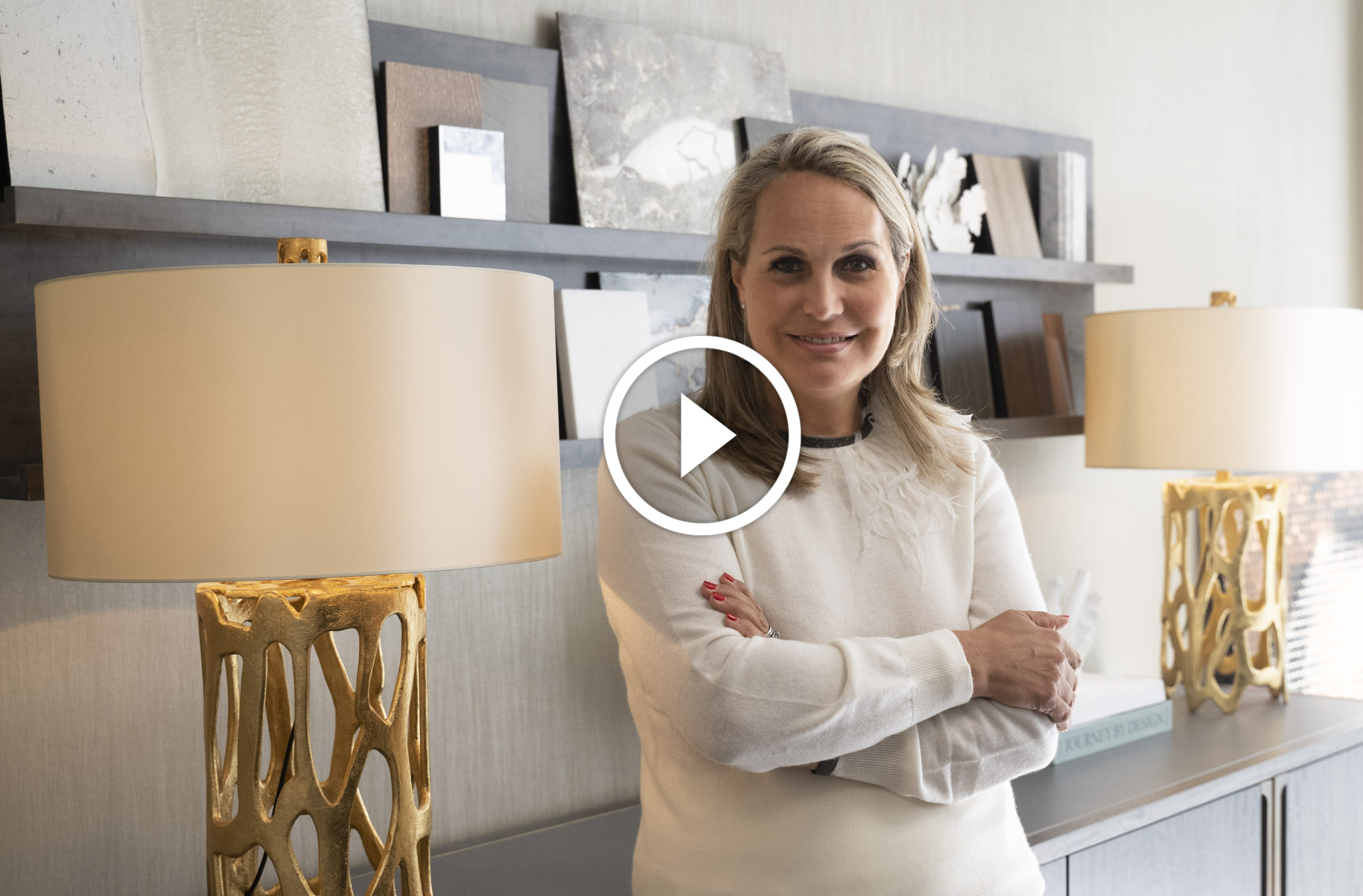 What is Behind the Scenes about?
Whether you aspire to become a successful interior designer or are looking to employ one, our famous series of interviews is the must-watch for you. We ask our interviewees to reveal stories about their beginnings, share their favourite projects, biggest challenges and share a few tips for aspiring architects and designers.
Who will you see in this series?
We have interviewed some of the most spectacular people in the property design industry we have had a pleasure to work with. So far we have published interviews with Joanna Wood, Emma Sims-Hilditch, Brian Woulfe, Mike Fisher, Sarah Ward, Karen Howes, Juliette Byrne and now Jonathan Ashmore, Randle Siddeley and now Katharine Pooley.
Subscribe to our YouTube channel and click on the bell next to the subscribe button to stay up to date with the series.