New Wallace Picture Light
Posts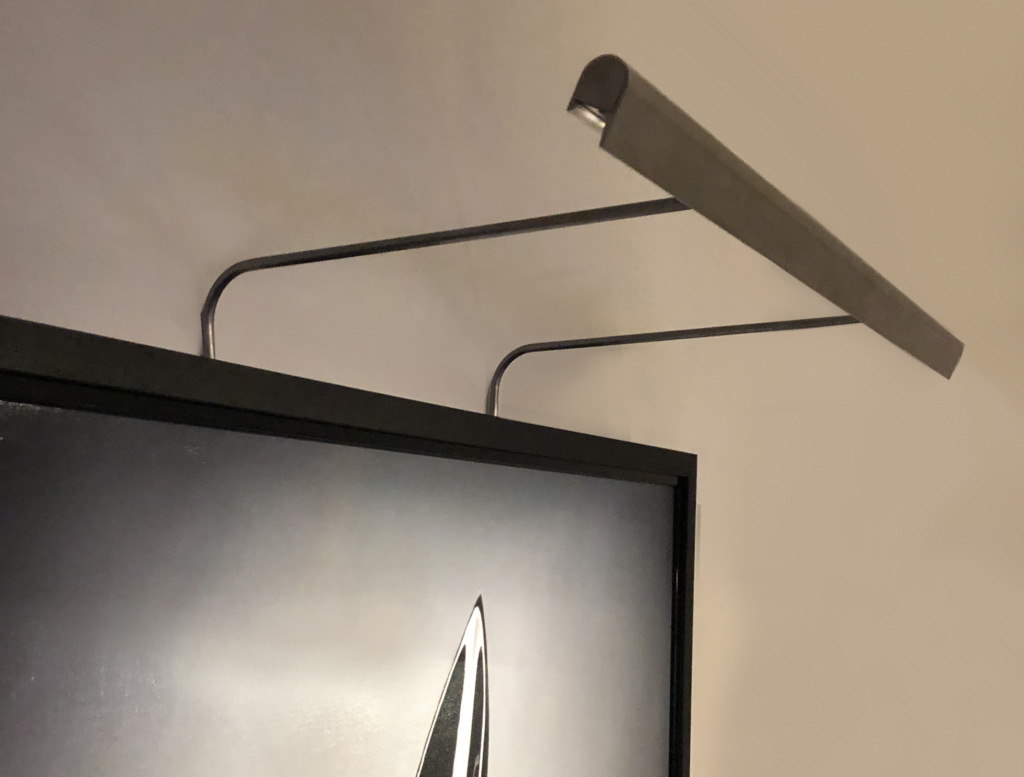 Your search to find the perfect picture light has just got easier with our new Wallace LED picture light.  Designed in-house and manufactured in the UK, it uses cutting-edge technology to provide an even distribution of light to precisely focus on your whole canvas.  Top to bottom your art will be discreetly but perfectly illuminated.
You can be sure that the true colours of your art will be seen at night with an exceptionally high CRI (Colour Rendition Index) of 98.  This low glare, easy to install fitting can be mounted both on the wall or the picture frame.  The discreet shape of the Wallace is unique to John Cullen.  It comes with four different head sizes and arm lengths to fit your art more precisely.  Three finishes – antiqued brass, antiqued bronze and RAL colour match are available to suit your interior.
See the full range of Wallace LED picture lights, read the brochure, or drop in to our showroom to see the Wallace in action.  Alternatively do email Sales or call them on 020 7371 9000 for advice on sizing and a quotation.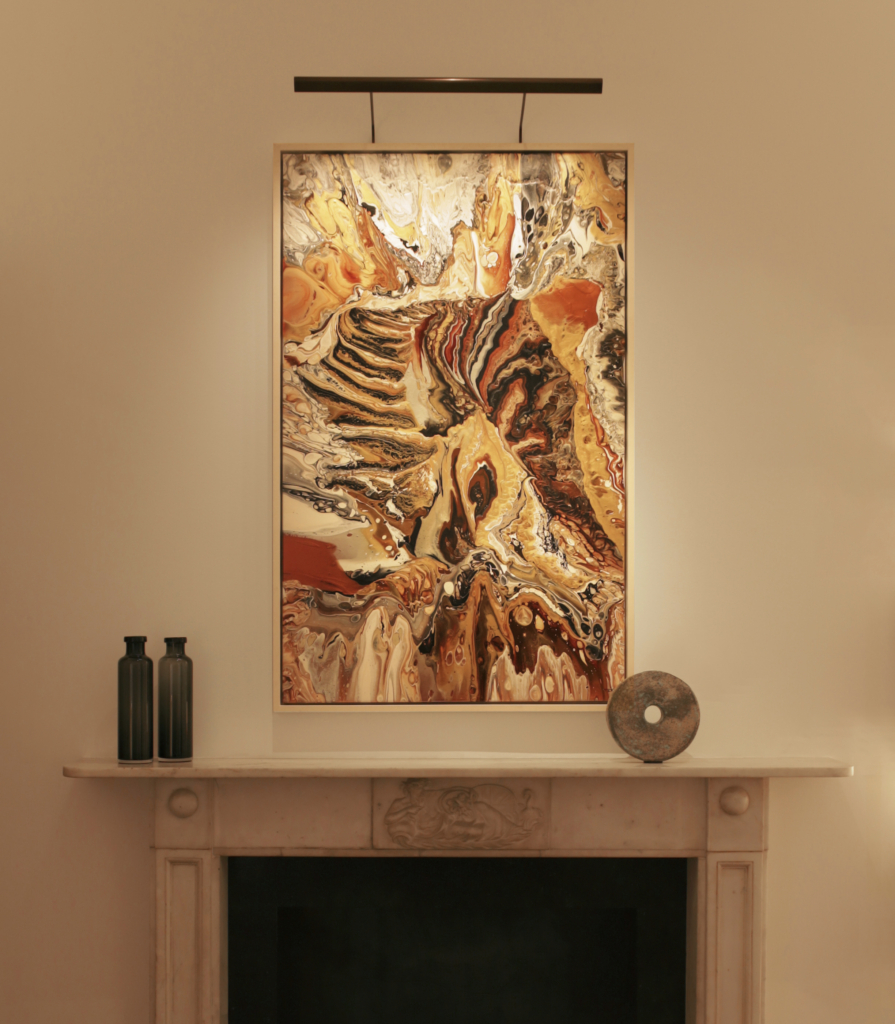 Art top of page by Maddox Gallery and bottom by Sophie TEA.