Summer Entertaining Lighting Tips
Posts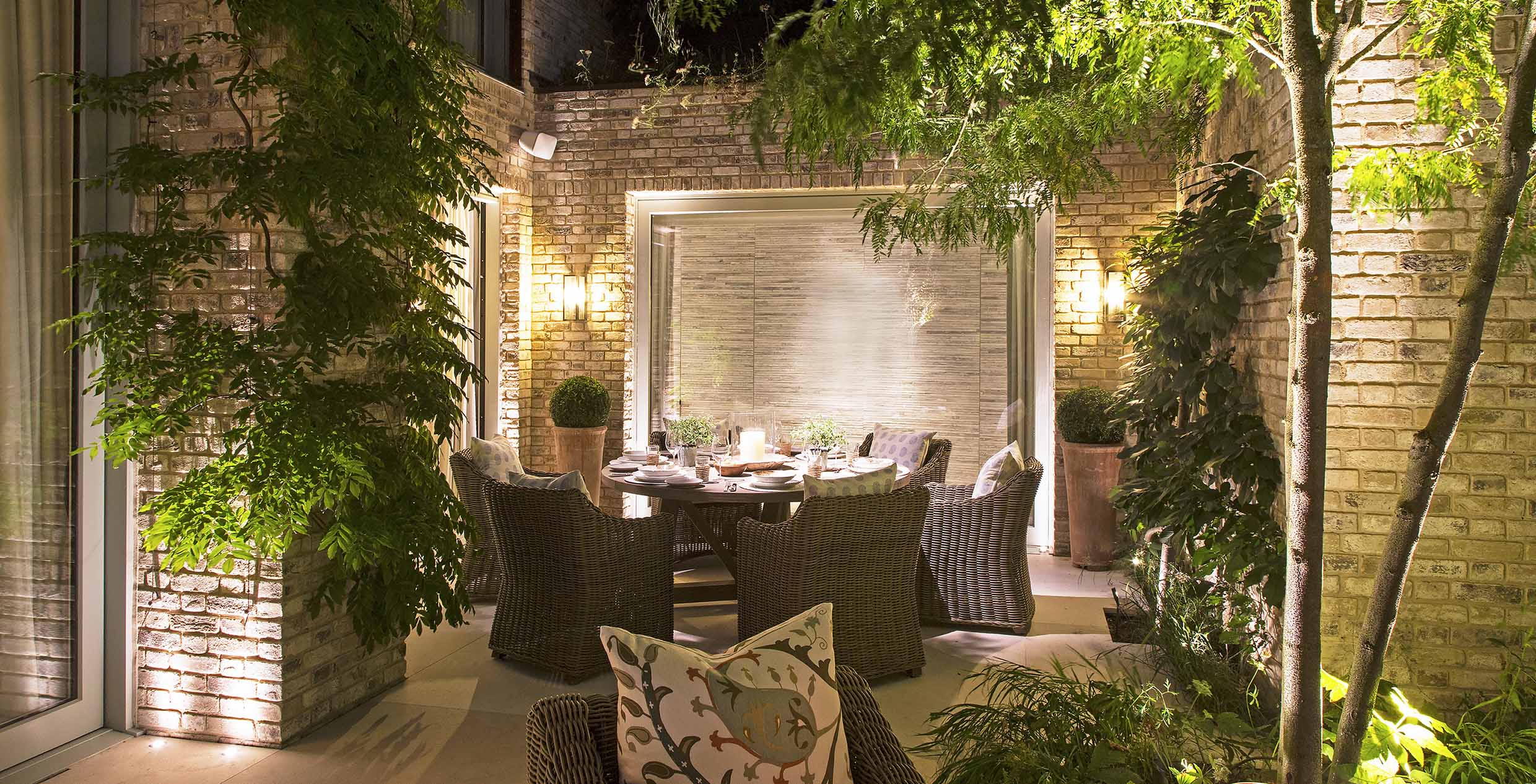 Alfresco entertaining is one of the summer's pleasurable experiences.  The addition of light ensures that you can continue later into the evening and adds a wonderful new perspective as dusk falls. Discover top summer entertaining lighting tips from our Creative Director Sally Storey.
Tip 1
Firstly create a wash of light to your surrounding planting to show off the colours and flowers when it gets dark. This is best achieved with a selection of spiked LED lights which can be repositioned as the planting grows.  Consider products such as the Kew spotlights for taller more structured planting or Hampton floodlights for a wash of light for the front of flower beds or paths.
Tip 2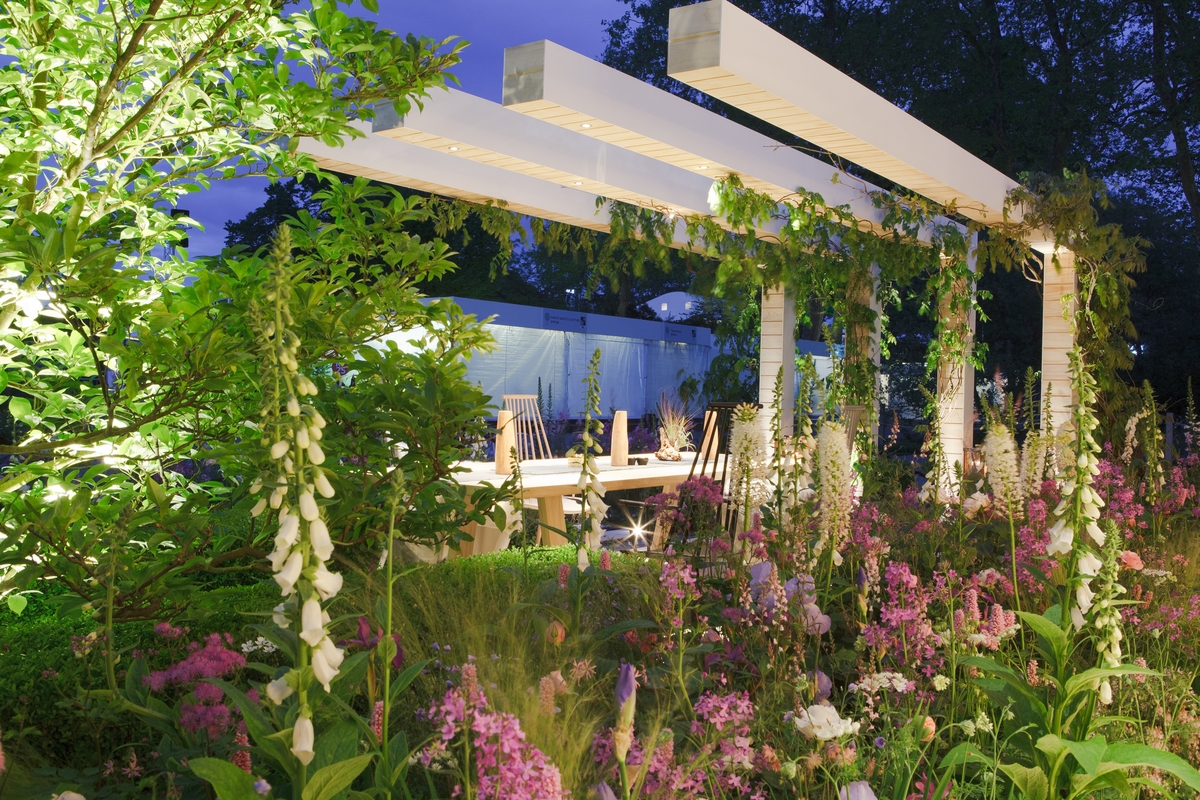 Secondly add some light to the centre of the dining table to create a more intimate feeling. This can be achieved by the addition of exterior downlights such as the Kew Surface spotlight or Waterspring downlight if you have a pergola above, or simply by using candles for some kinetic energy.
Tip 3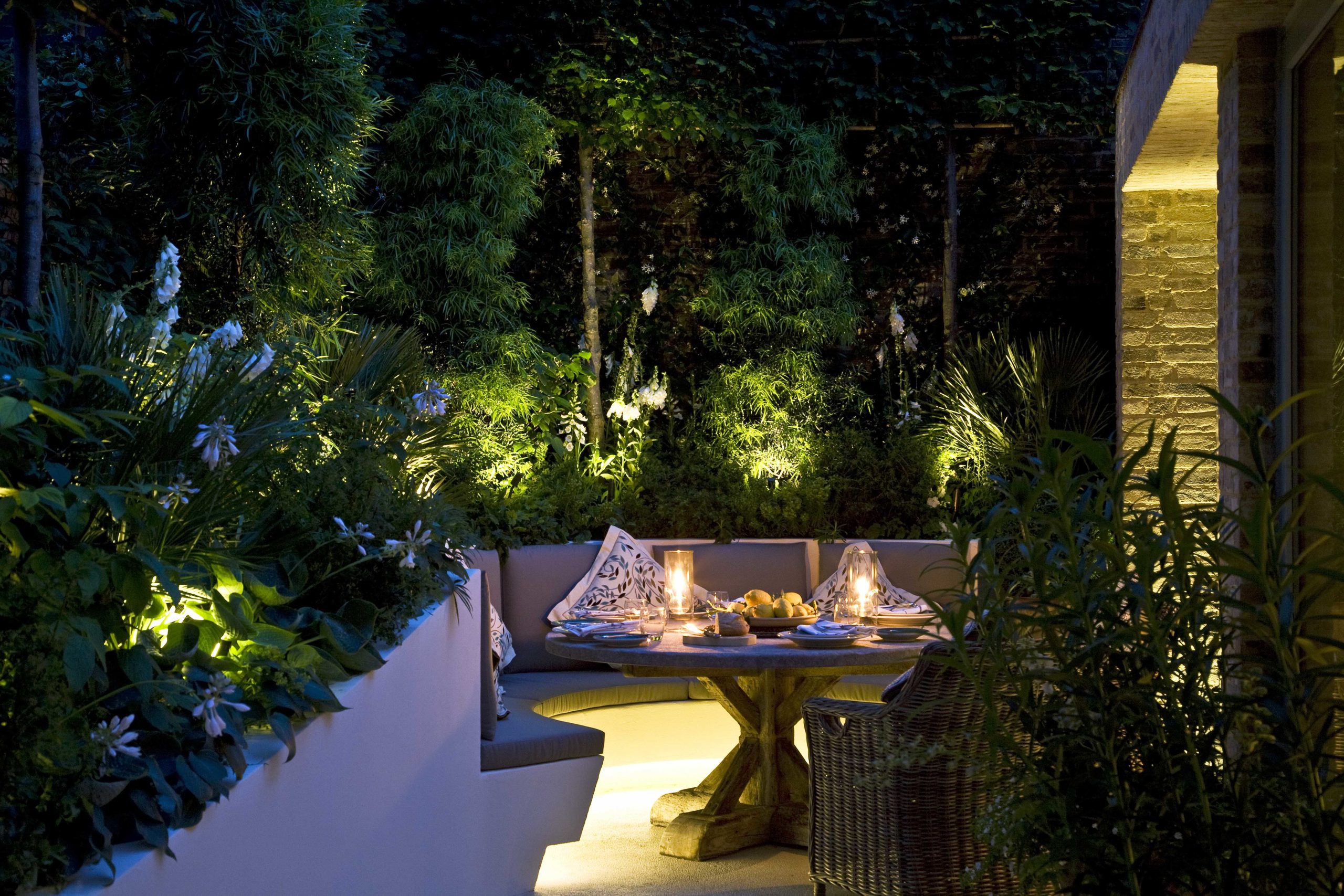 A great way of adding more interest and another layer of light is to add exterior LED strip such as our Contour HD24X beneath a fixed dining table or seating to create a soft floating effect. Combine with Lucca uplights to emphasise the texture of any brickwork nearby, adding an extra layer of lighting.
Tip 4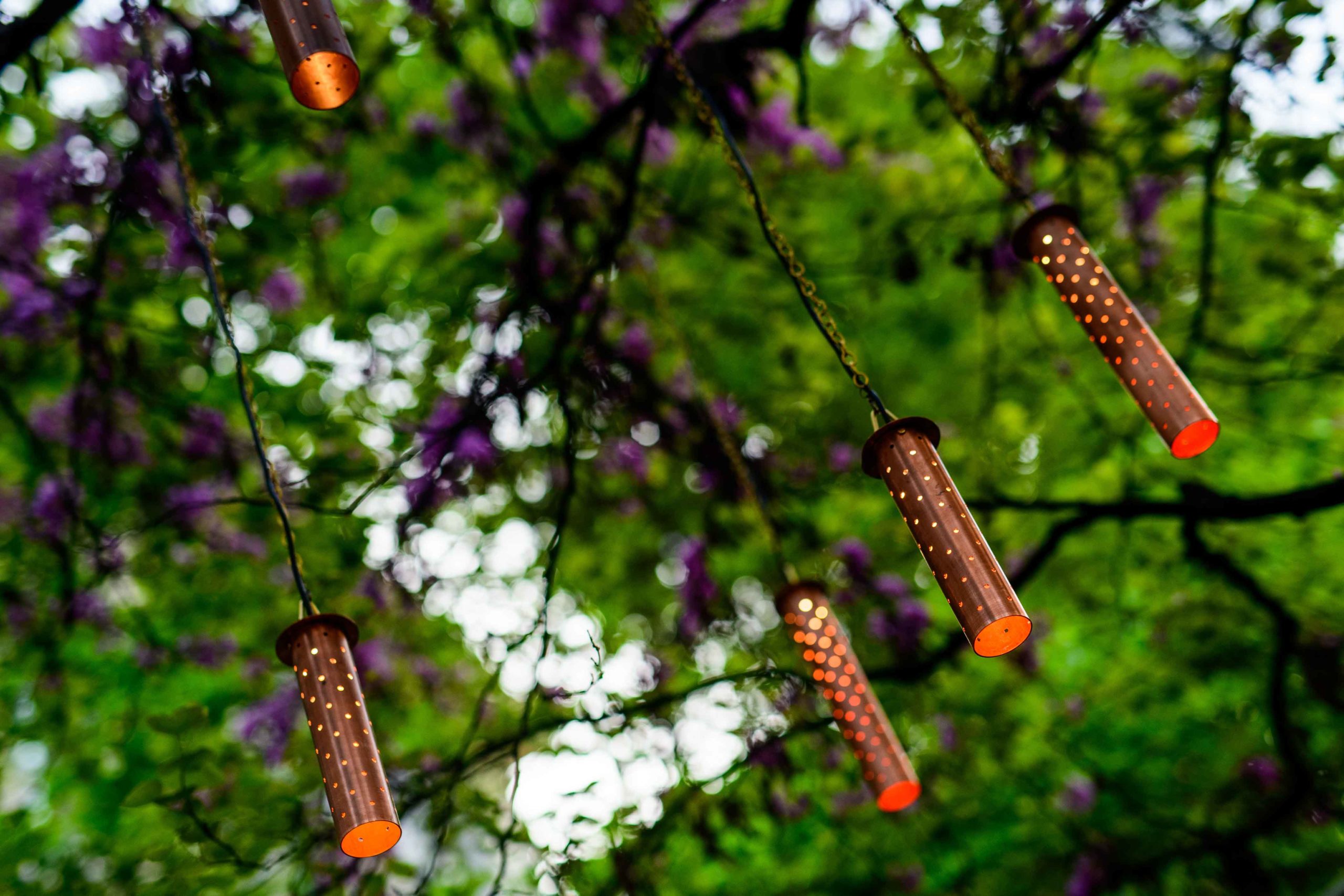 For an additional element of magic, why not suspend the sparkly Starliters in a tree. These are best hung in threes and they produce a wonderful twinkly atmospheric light.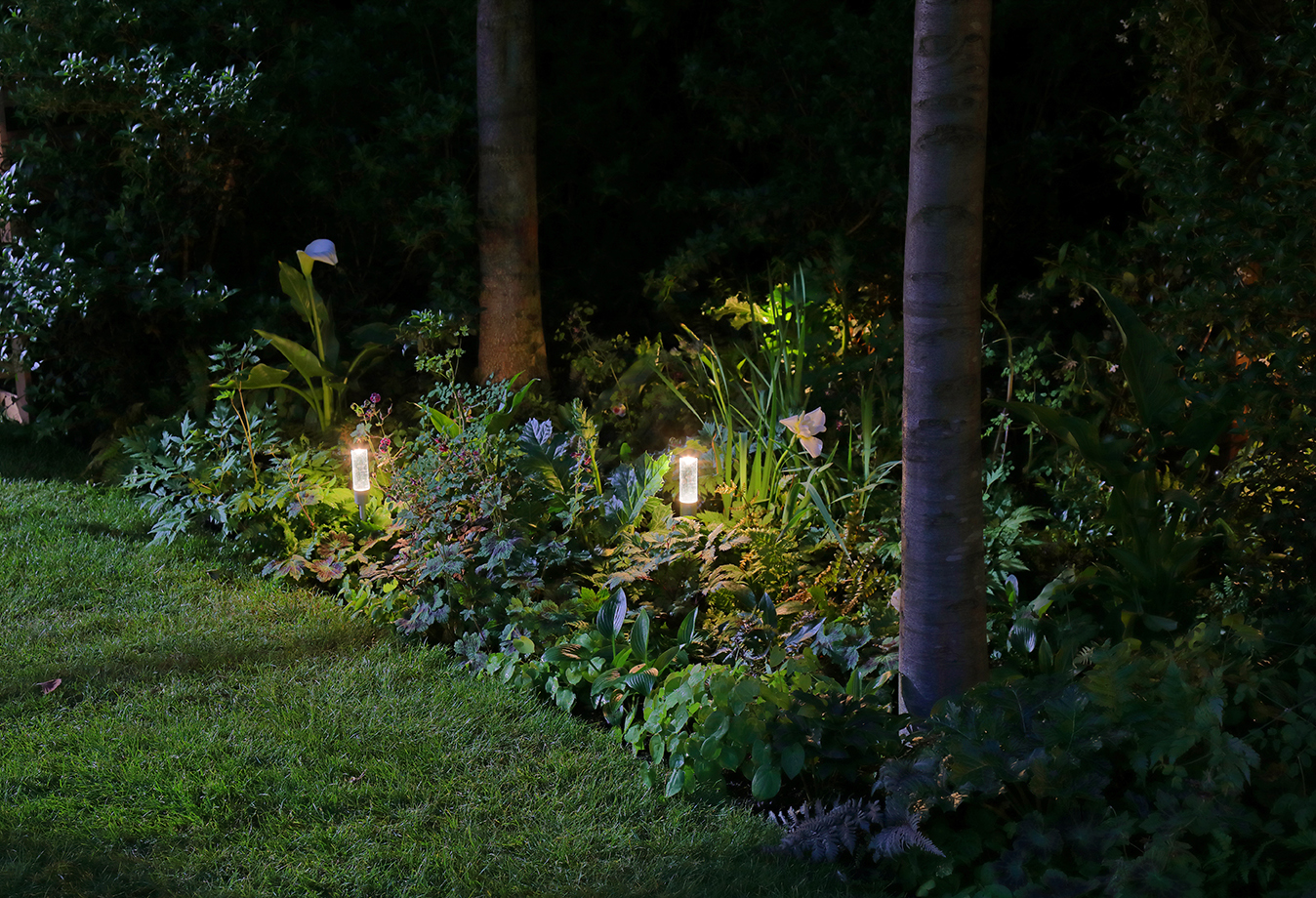 In addition spike some Carella candle lights into your flower beds to light them. These look like staked flares or nightlights and can even be used to light a path.
Tip 5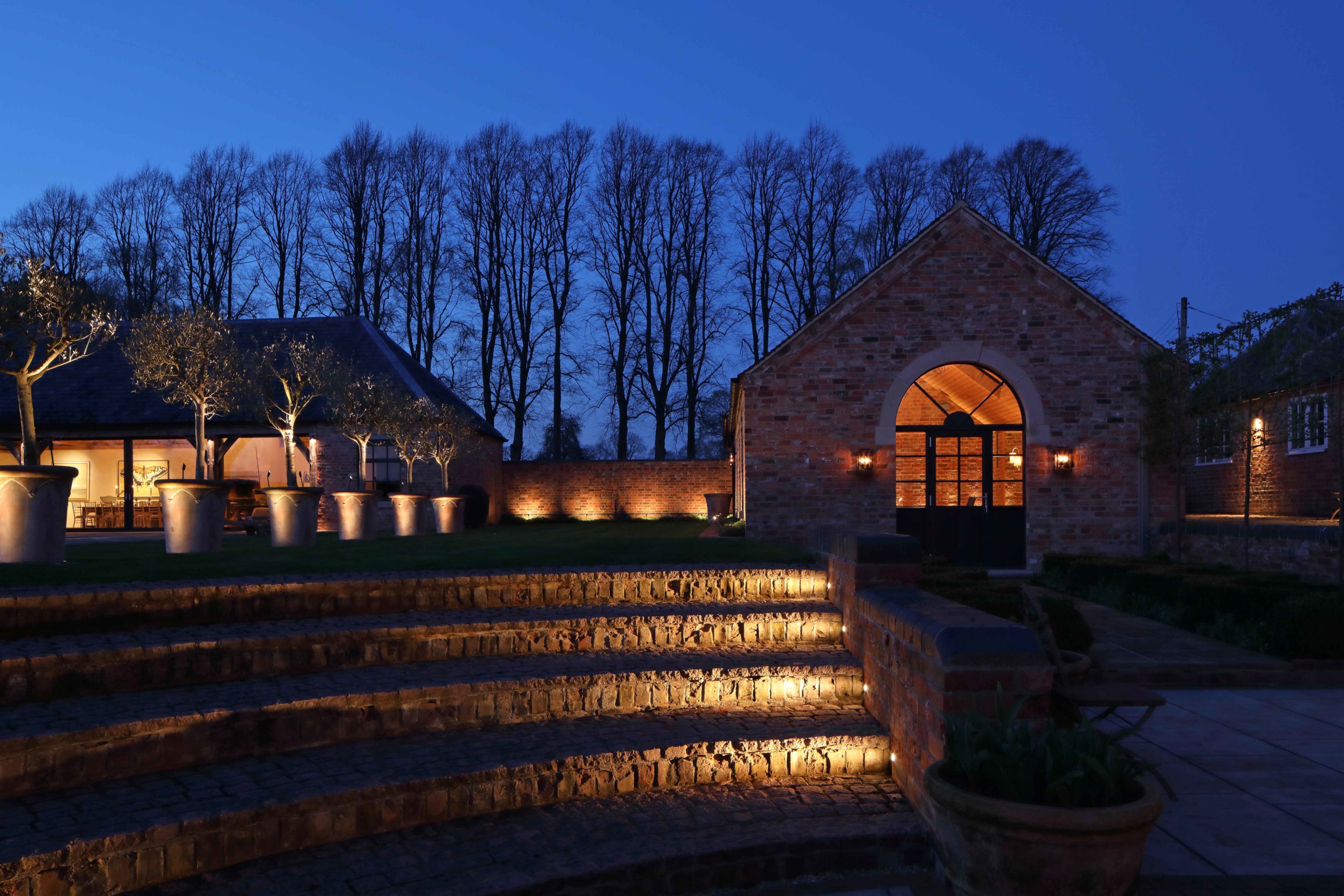 Light your path or steps to your dining/entertaining area. This is not only for safety reasons but to create a path to lead you through your garden. Consider adding the directional Lucca Steplight to wash light over each step or direct a miniature spiked floodlight such as our Hampton to the path to light your way.
Tip 6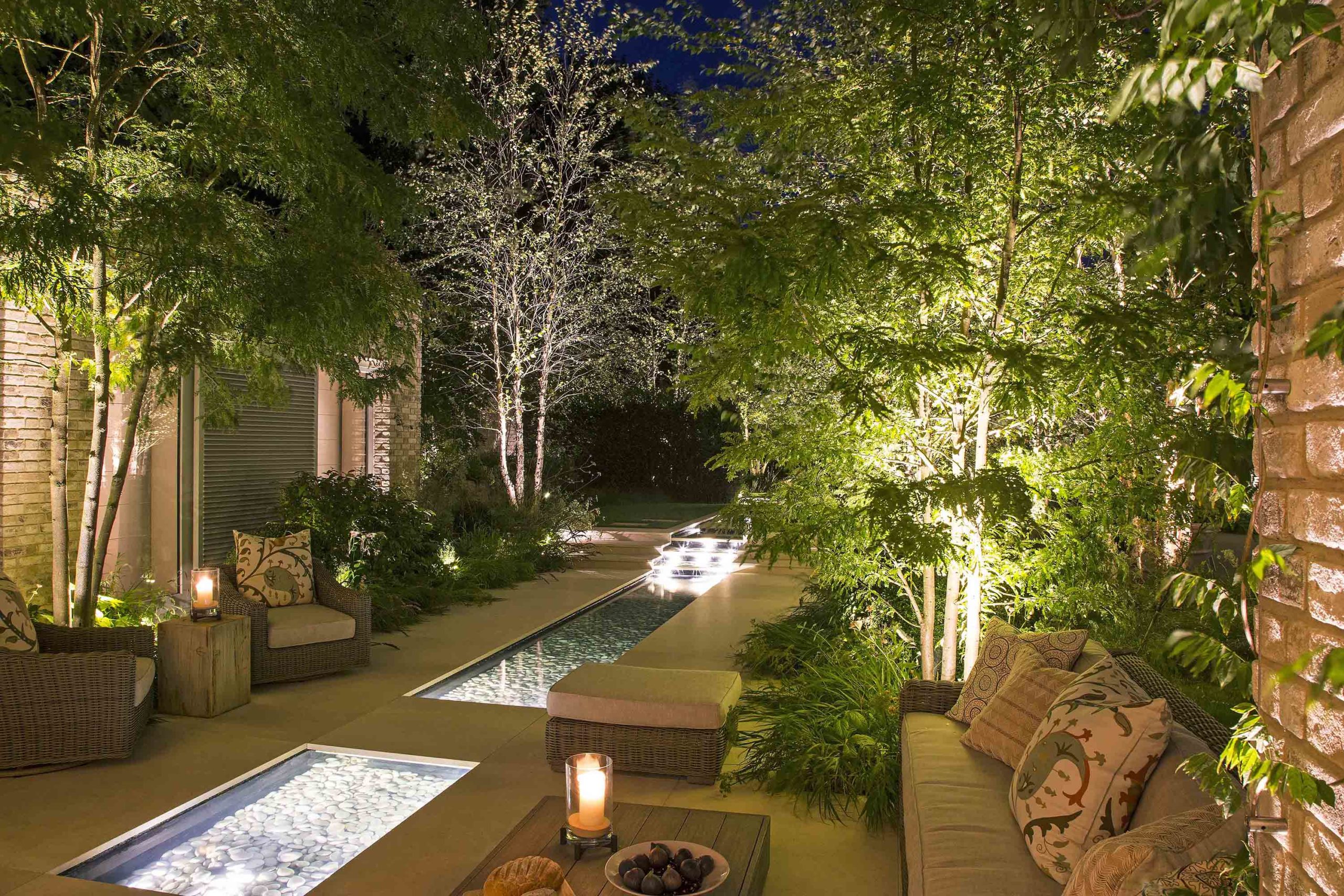 Finally, to maximise your elegant garden party setting, use a sophisticated control system with scene setting to harmoniously balance outdoor and indoor lighting levels. Create different circuits so you can tailor your scenes to your lifestyle and extend your view point with a pleasingly lit seating/party area.
As with any type of electrical work in the home, it's important to ensure it is installed professionally and safely by a qualified electrician. All cabling and products will need to be suitable for outside use. Check the IP rating (ingress protection) of any fitting: it needs to be at least IP65 for use in the garden or IP67 to be submerged in a water feature.
For more summer entertaining lighting tips and techniques click here. Plus, follow us on Instagram for the latest project inspiration.
Image 1,3,5: Daryl Osada Garden Design. Photography Steven Wooster
Image 2: Chelsea Flower Show Garden by Hay Joung Hwang, Hay.Designs