John Cullen x David Harber Collaboration
Posts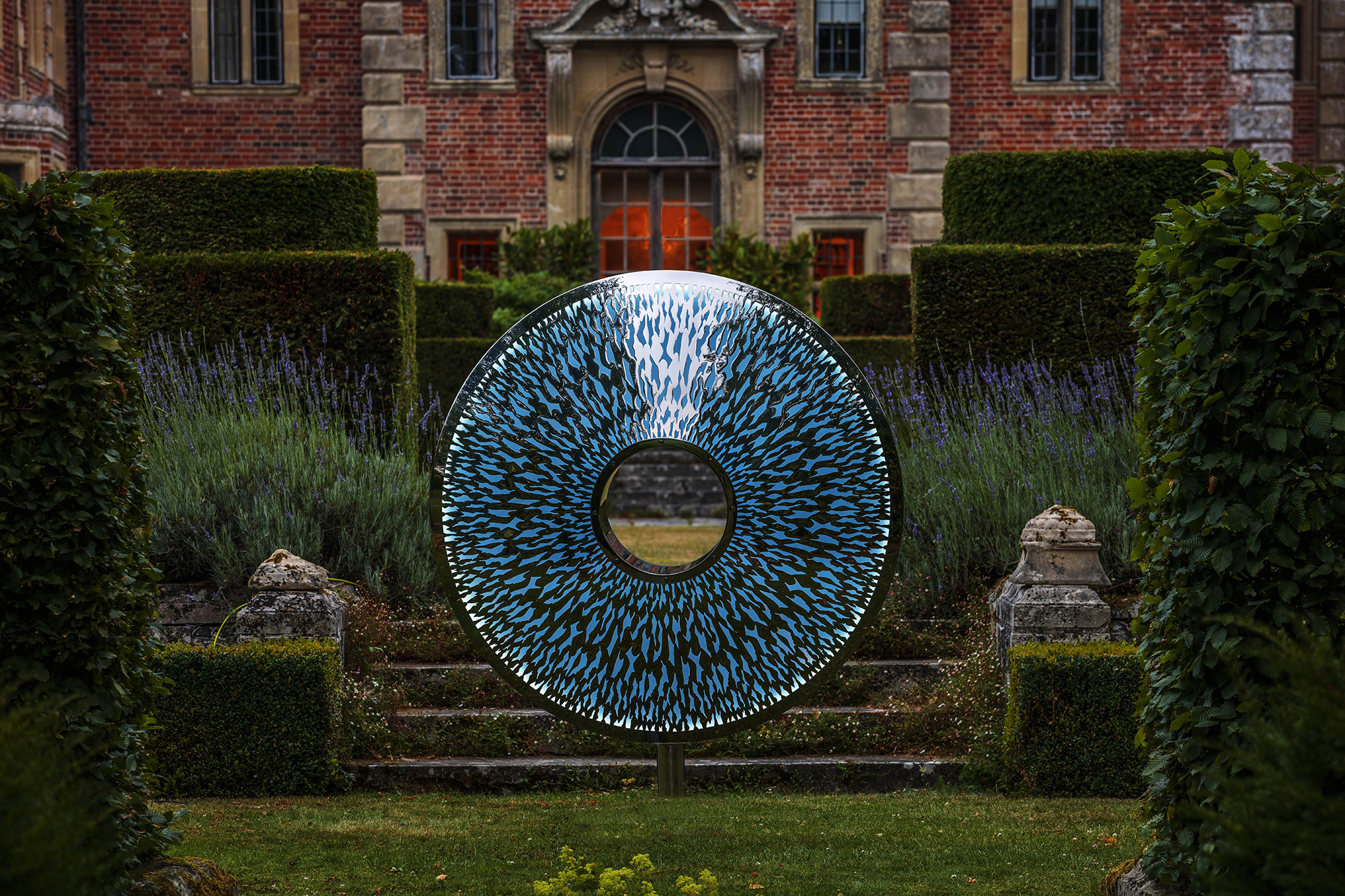 We are thrilled to announce that David Harber, the award-winning British sculptor, will now use all our fittings to light up their sculptures. You'll find David Harber's award-winning artworks gracing some of the most prestigious addresses across the world – from public spaces to luxury developments, hotels to private gardens. (Iris Torus above lit with Contour HD27)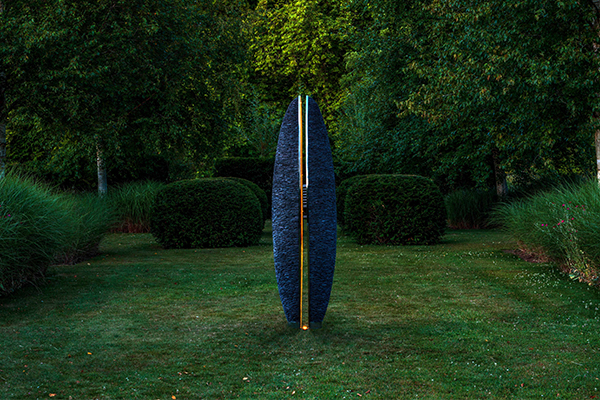 Lighting is a deeply sensory element with a powerful impact on setting the mood and creating feeling for the viewer. Recognising this, adding carefully curated lighting effects to David Harber's hand-crafted sculptures elevating each one, turning the pieces into an entirely new visual experience from dusk to dawn. (Slate Sentinel lit with Lucca 40)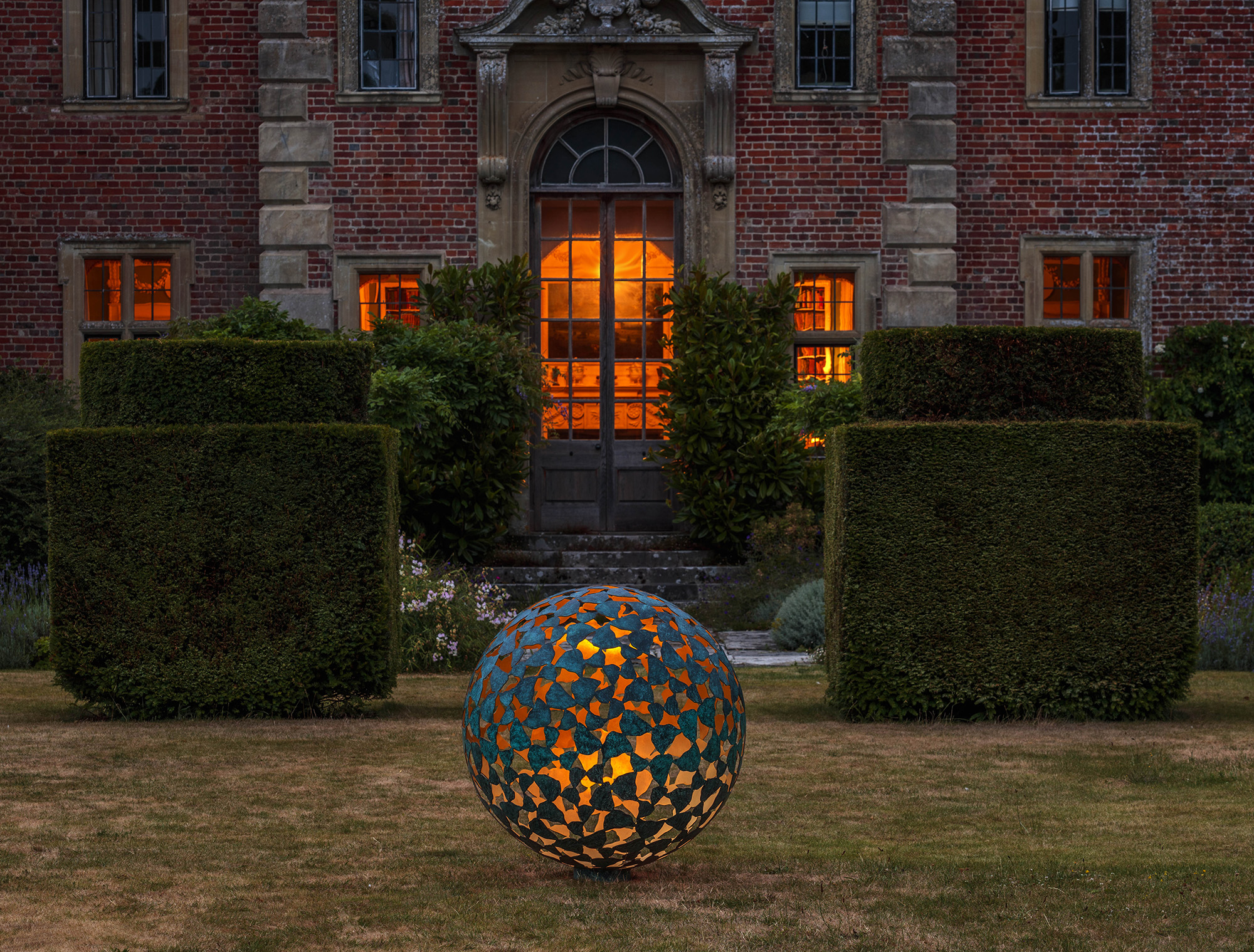 The interplay of lighting and the carefully considered materials chosen for David Harber's sculptures is used to striking effect. The natural ethereal glow of the Mantle II, above, crafted using hundreds of delicately latticed verdigris bronze petals, is beautifully complemented by the subtle yet remarkably warm glow of Lucca 40.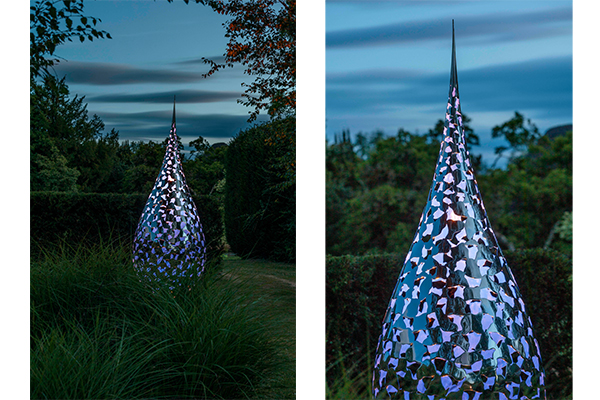 John Cullen's specialist lighting across David Harber's mirrored pieces is also used to dramatic effect. An elongated version of the original Mantle piece, Teardrop Mantle is formed from hundreds of marine grade, mirror polished stainless-steel petals. By day, the mirrored petals provide stunning reflections of the sky and grounds and now, by night, the lighting enhances these reflections, elevating the surrounding landscape. (Above Teardrop Mantle lit by Lucca 60)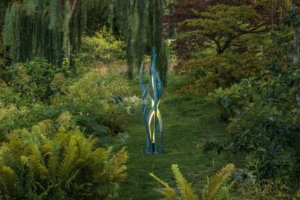 All David Harber sculptures are hand crafted in its Oxfordshire workshop by a highly experienced team of craftspeople. Each bronze petal or black puddle stone is painstakingly placed by hand. The marrying between David's artworks and intricately placed lighting was the next, natural step in adding another level of grandeur to each sculpture. (Above Hydra lit by Lucca 60)
Speaking of the partnership with John Cullen, David said "From our very first sundial to the wide range of sculptural pieces we now produce, the relationship between light and shade, texture and tone has always been of vital importance. Having John Cullen, who we believe is one of the finest lighting specialists, advise and assist in getting the very best lighting effect out of our sculptures is a great opportunity for us. The ability for good lighting to create atmosphere and mood for our sculptures at night-time, has afforded a whole new aesthetic and personality for our sculptures."
John Cullen lighting is available in David Harber's sculptures from now. To enquire, please contact the David Harber team here.