How to achieve the Industrial Chic Lighting look
Posts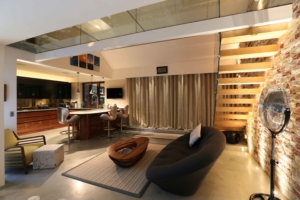 Today, so much is about the celebration of finishes and being honest about design. Concrete, bare plastered walls, rough timber floors and brickwork can all be celebrated. The way in which these textures and materials are lit brings them to life, and the light fittings themselves can become part of the design. Our Creative Director, Sally Storey, shares her top tips and techniques for achieving industrial lighting on your project.
The perfect fitting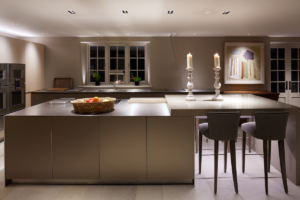 Whilst the light source should always be hidden, the finish of the fitting can be chosen to adapt to an edgier, more industrial style. Often, spotlights are used as a more discreet solution, adopted on listed building projects as the fixture of choice. However, with the array of different solutions and finishes available, they can fit in with any style of design.
Take the Square or Square Double downlight fixture, this could be in black for example, which has a more urban appeal and can work very well in an industrial interior with crittall windows and doors. They are also the perfect solution over a kitchen island where the ceiling is low, providing added emphasis where it is required.
For an entertainment space or games room the Square double downlight can provide an ideal solution, giving the perfect amount of light over a pool table for example. For a swimming pool area these fittings can also be used by opting for an IP rated fixture (waterproof).
Colours and finishes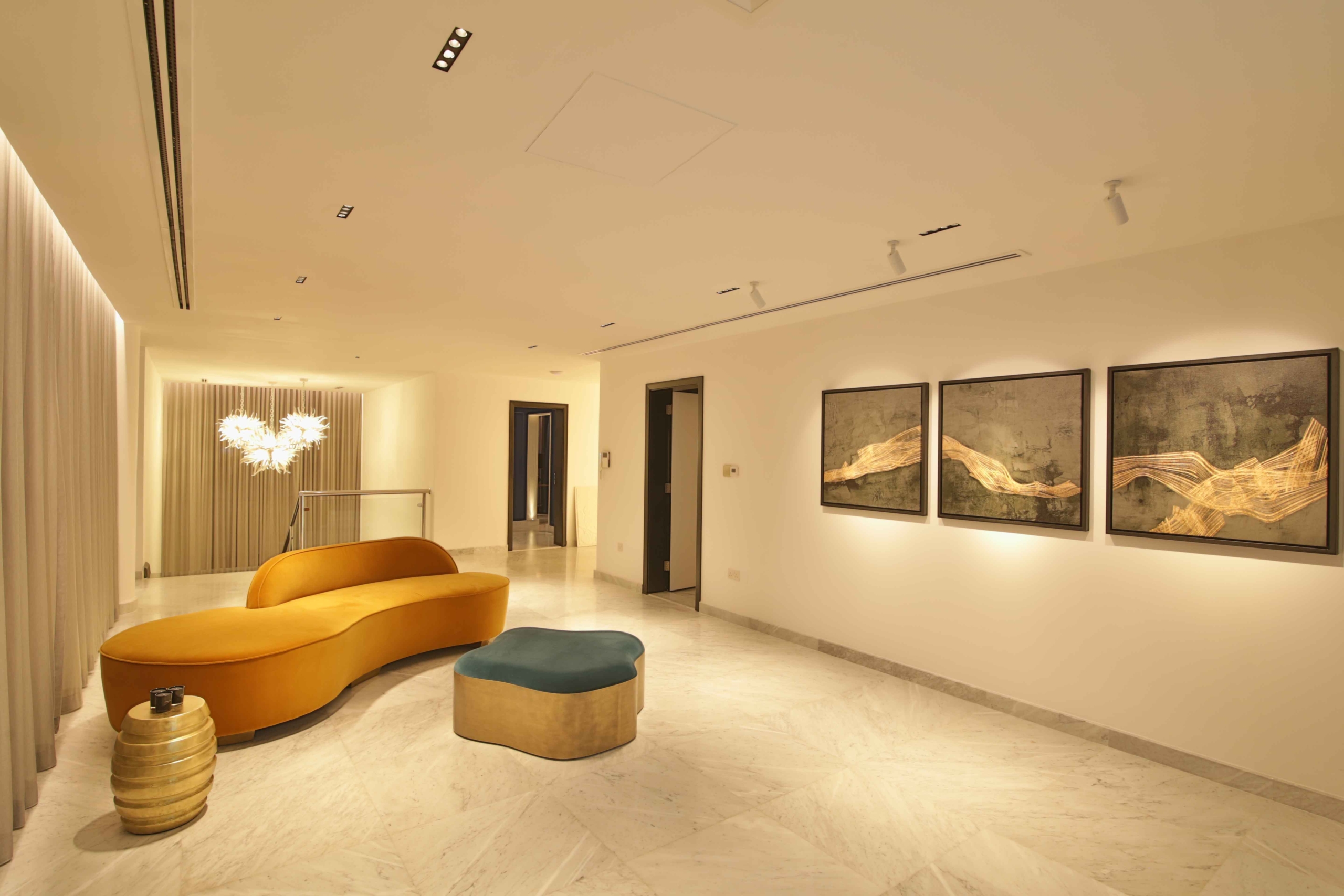 When it comes to designing an industrial style space, neutral palettes of grey, black, and white are key. Black light fittings are great for a more industrial look and for keeping the modern vision. However, if a slightly less obvious solution is required then the plastered-in white or trim versions are a perfect solution.
Introduce track lighting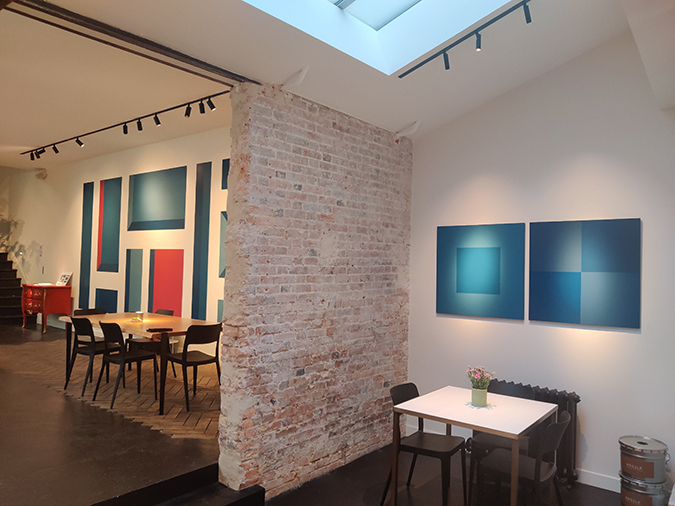 Another urban solution is to use track or surface spots. This can be a successful solution whether in black or white. In the past, moving a spotlight along a track was complicated and mostly avoided unless in retail situations. However, with the introduction of magnetic track it is now much more flexible and provides an effective, simple solution. Individual spotlights can be adjusted to provide even direction of light to where it is needed.
Track lights are ideal in a studio or again in a games room for a more urban feel. The new Vorsa 50 fixture is the perfect solution for high barn conversions too, as the very narrow beam (6 degrees) means that with ceilings over 6 metres a very narrow spot effect of under 1 metre can still be achieved.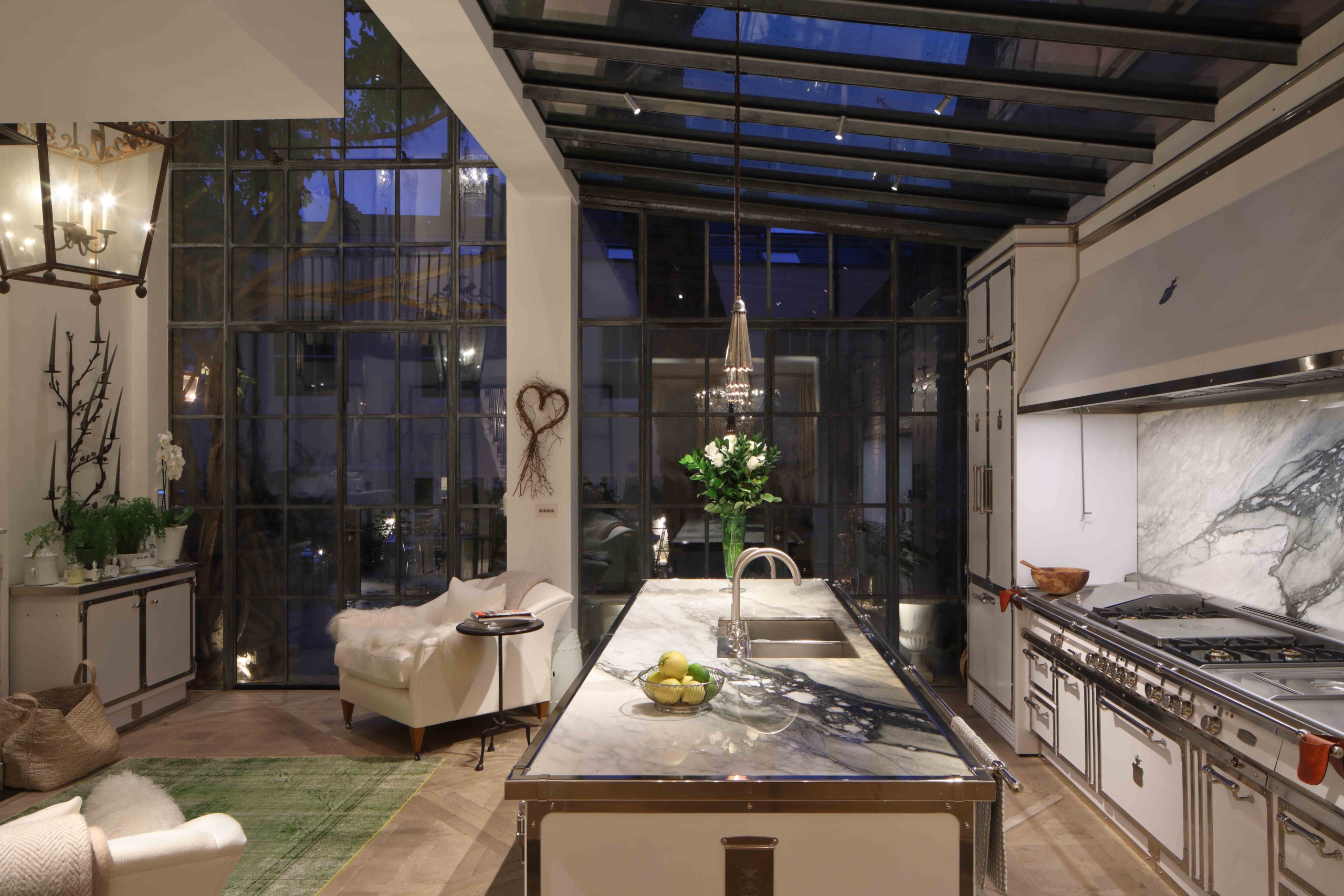 Barns cross the boundary between urban and traditional, so consider the white Vorsa on a white painted structure and black on timber. Our Vorsa Port fitting is a great solution where added flexibility is needed, for example when lighting artwork, as mounts on either side of the beams can be selected – a solution that worked well on a recent project we worked on in London.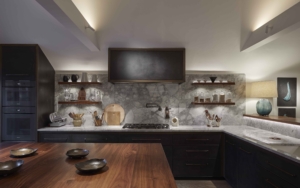 Layer with light
Alongside architectural lighting consider adding a layer of decorative lighting to the scheme through the use of pendants or freestanding directional task lights. Pendants should be low hanging and incorporate metal shades to achieve an industrial feel.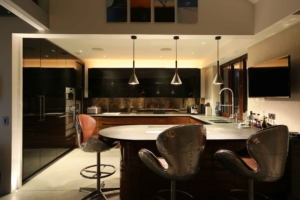 The quality of light
Both glare and beam control and paramount to achieving the best results possible. Our range of downlights, spotlights and uplights are built to the highest standards of engineering and designed to be discreet yet powerful. Beam control allows you to adapt the size of the beam of light to suit the space. Our low-glare fittings with deep black baffles ensure you only see the fitting, not the glare from the light source.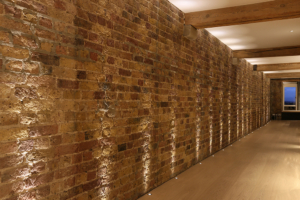 Do consider the materials and finishes in the space to allow the light to work effectively. For stone or wooden textures highlight these with focused light to enhance the materials. In an industrial interior scheme darker materials and tones will absorb more light, so do use additional light fittings so the light does not disappear.
Toolbox
Discover more about the tools to use on an industrial lighting project: