Downlights Explained
Posts
What is a downlight?
A downlight is a light fitting (luminaire) that lights in a downward direction to light an area below.  They are usually recessed into the ceiling so you see only a small part of fitting below the ceiling.
Why use downlights?
Downlights are a versatile light fitting excellent for a multitude of uses throughout the home. They are a great way to create zones, navigate around the space and highlight your key pieces such as art. They can provide in-fill light as well as task lighting for example over a kitchen island.  They work well with a combination of other architectural and decorative fittings in a layered lighting schemes. Take a look at our projects to see how we have used downlights.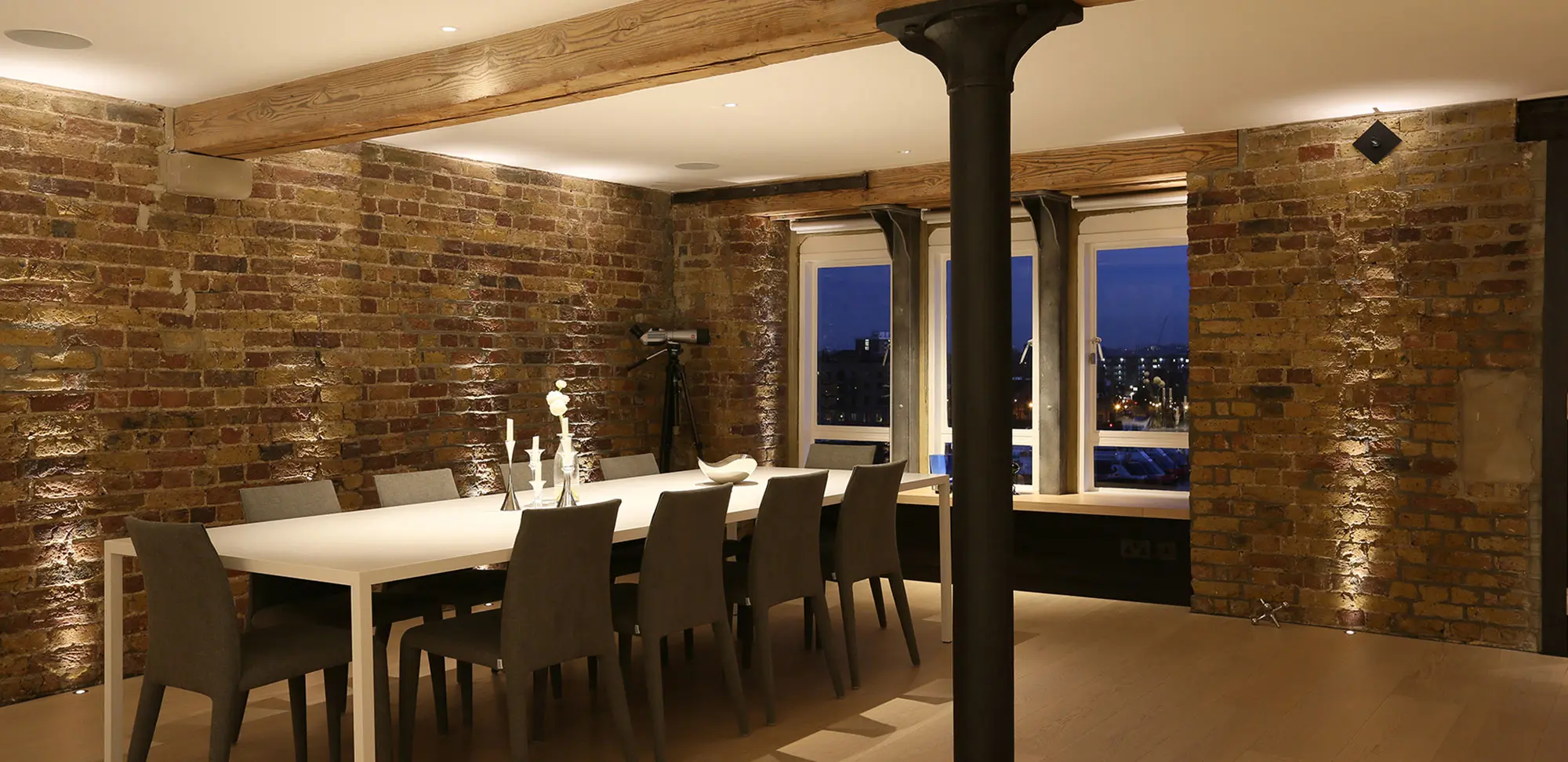 What are the different variations with a downlight?
LED downlights are now the norm.  They can come as either a fixed downlight or directional version. Some are also available with different beam widths which add additional flexibility – narrow, medium or wide. The bezel shape can also be different from round, square to rectangle. IP ie waterproof versions are available for wet areas such as the bathroom.
John Cullen also offer a range of different sizes and power from the 30 range, 40 range and 50 range.
They come in a variety of different fittings options:-
Trim – where you see the bezel on the ceiling
Trimless – where the bezel is plastered-in to be flush with the ceiling
Recessed – where the bezel is plastered-in to be recessed up into the ceiling
True Trimless – where the bezel is plastered flush with the ceiling – see the new Polefinity range.
What is the difference between a downlight and a spotlight?
Downlights are installed into the ceiling and a spotlight is fixed onto a wall or ceiling as demonstrated in the below images.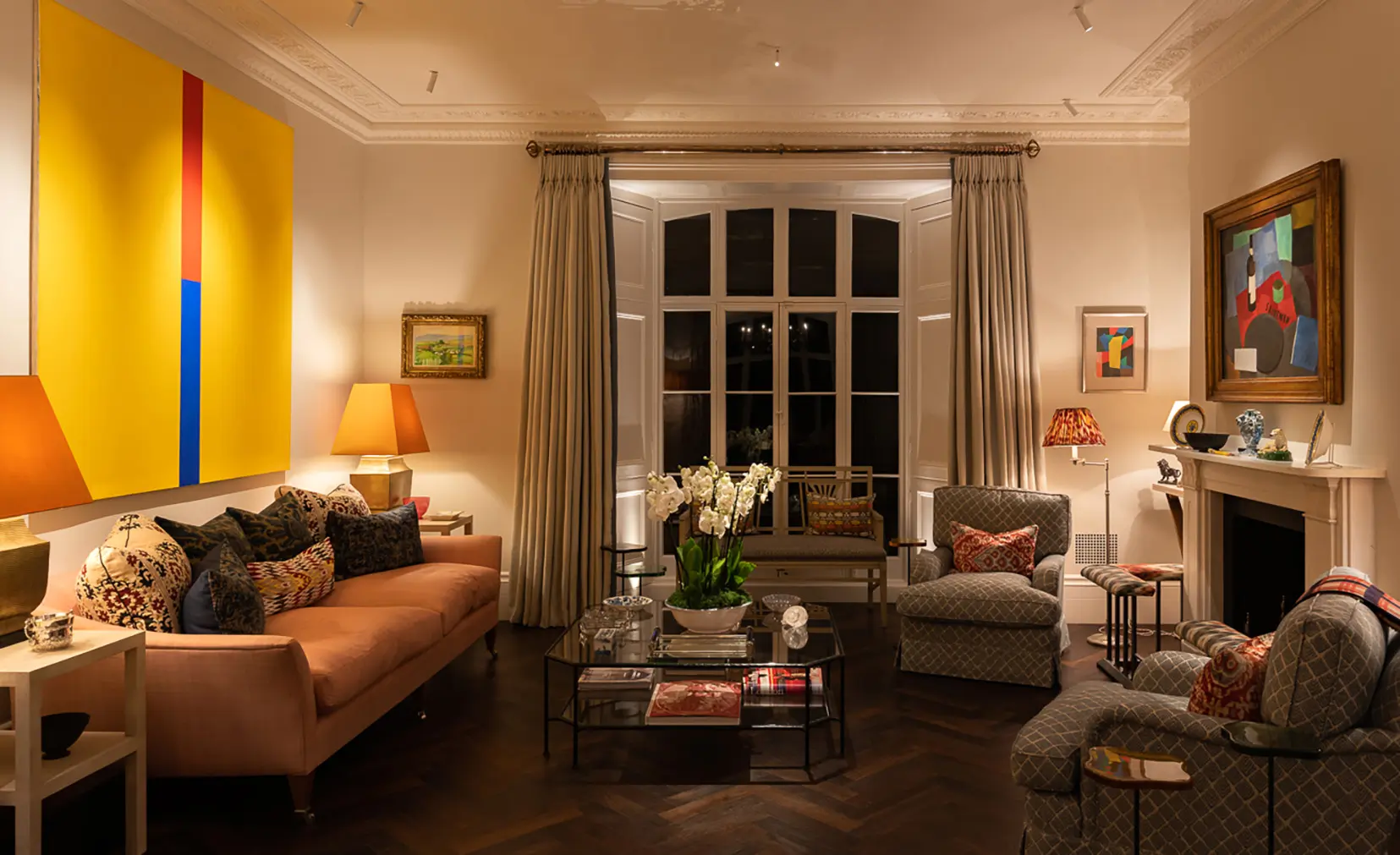 What do I need to consider when buying downlights?
When buying downlights, firstly consider what you will be lighting. This will determine the power you require and thus the size of fitting.  You will need to consider the function of the downlight ie are you using it in a wet area and if you have the enough room in the ceiling void to fit one in.
Read our full article on How to Select LEDs to discover what you need to look for with colour temperature, heat and CRI.
Where is the best place to position a downlight? Is there a specific number of downlights that I should be using?
The best place to position a downlight is dependent on the use of the room for example in a kitchen it would be to highlight the inside of the cabinets, workspace and table whilst in a living room it would be above the coffee table, artwork and navigate around the room. Never place downlights in grids but place them where you need the light. Put different lights on different circuits to be able to create different zones and effects especially in an open plan living area.
How do I install a downlight?
It is best to hire a trained electrician to install downlights.
Can downlights be dimmed or put on a circuit?
Yes if set up correctly they can do both. Take a look at our lighting controls guide to find out more.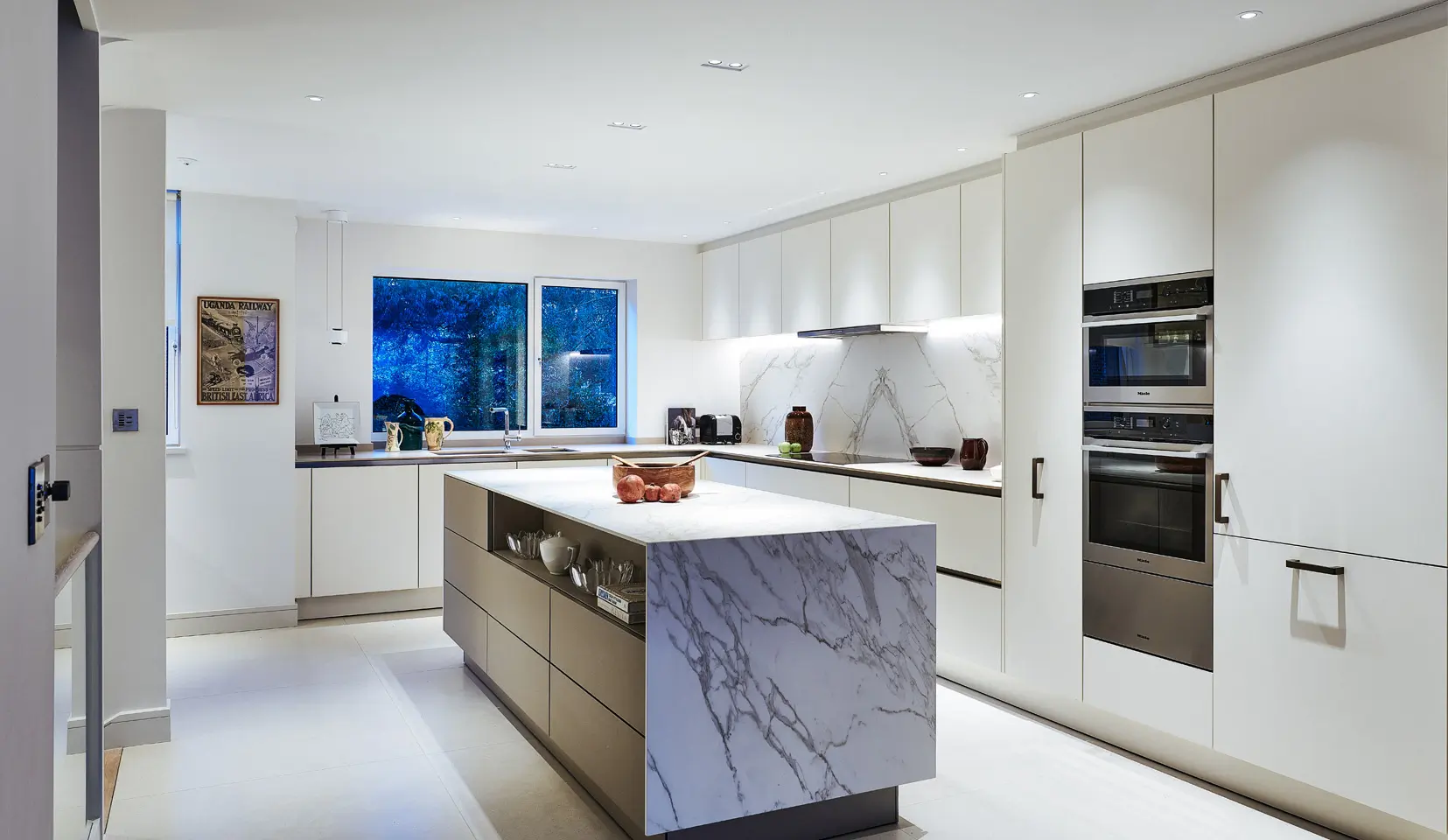 I have a halogen downlight can I change them to an LED downlight?
What do you do if you have a ceiling fill of halogen downlights but would like to replace them with LEDs?  LEDs are much more energy efficient and it will certainly save on your energy bills, but how easy is this to achieve with minimum upheaval?
When thinking about retro-fitting a halogen downlight you have two options: replace the existing bulb or upgrade the entire lighting system (the fitting, the bulb, the drive and dimming system).
The former will not provide the same quality of light as halogens and may not last longer than 20,000 hours. You can do this yourself but it is best to check with an electrician that the power supply (transformer/driver) and dimmer switch are compatible with the LED replacement. If you go for a full switch to a dedicated system, the system is designed to work in unison and will provide the best quality of light in terms of lumen output, colour consistency, colour rendering, dimming performance and choice of beam angle. The typical lifetime of a bulb would be 50,000 but this work would need to be carried out by a qualified electrician.
Read our article on How to upgrade your lights from halogen to LED.