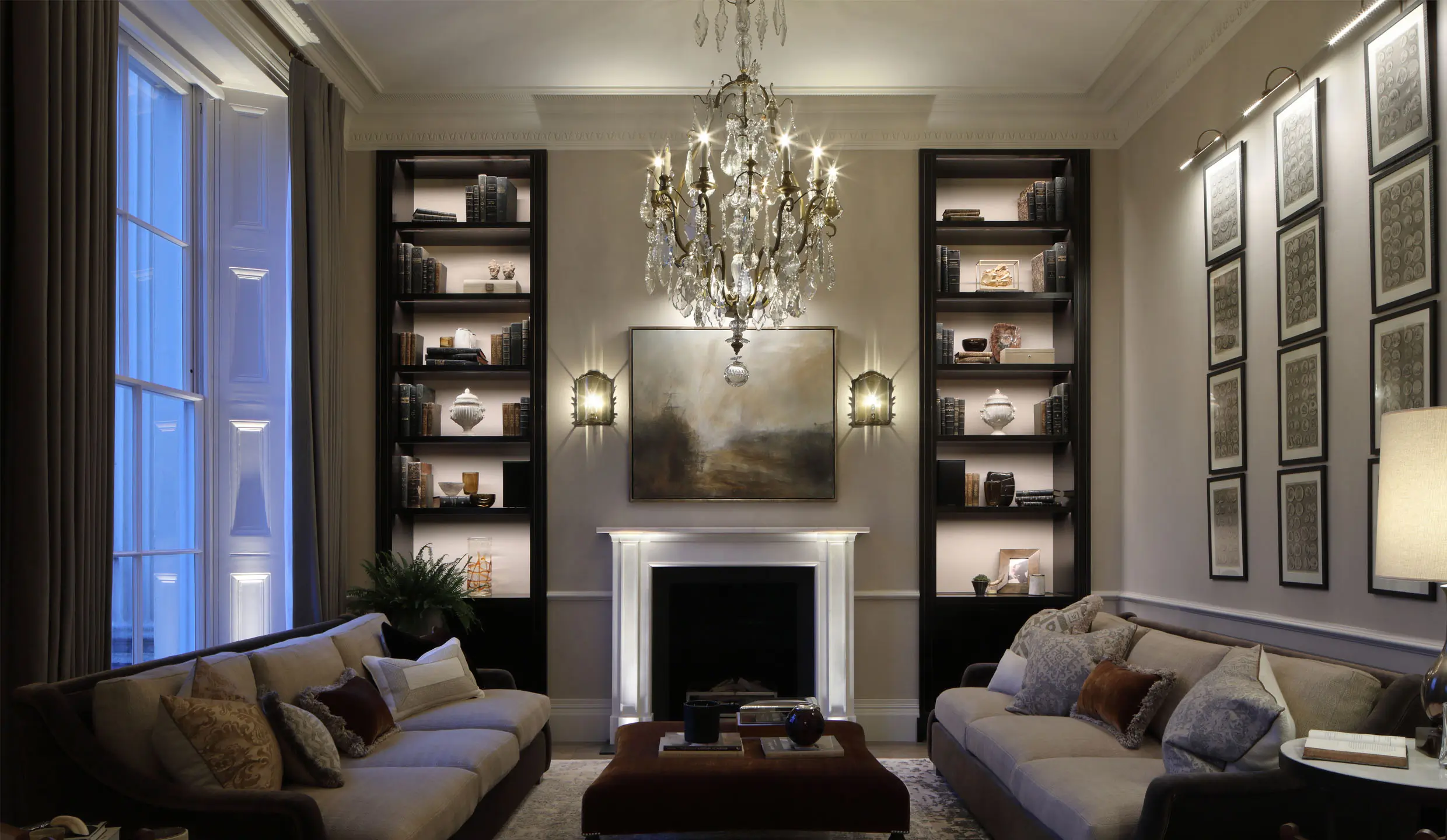 GRADE I LISTED REGENTS PARK HOUSE
Case Studies
We're delighted to share this wonderful project we worked on with Louise Bradley Interiors on lighting for a period listed property overlooking Regents Park designed by Sir John Nash. It has also won a prestigious LIT Award for Residential Lighting having been voted by an international panel consisting of a wide variety of design professionals, lighting professionals and design educators.
As a Grade I listed building, this listed property lighting project required clever lighting design to enrich the features throughout the property whilst working within the building guidelines. Our Design Director Luke Thomas, talks us through the brief and challenges faced, and the key successes of the project, plus the products featured.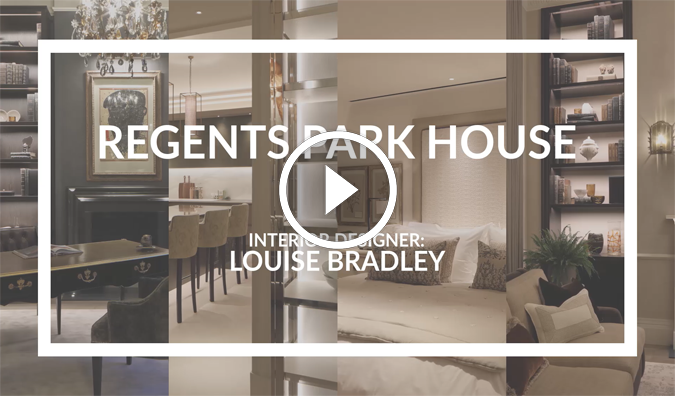 The Client Brief
The client was a London based property developer and our brief was to design a lighting scheme that would enhance the interiors and architecture of the building in a sympathetic but powerful way. Our design team had to work carefully to maximise the impact of the lighting while meeting the client's budget.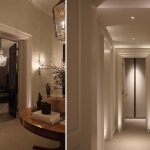 GRADE I LISTED REGENTS PARK HOUSE
Case Studies
The design approach
As a Grade I listed property, every aspect of our designs had to be submitted for approval. There were several restrictions imposed for the project due to the nature of the listing, to protect and retain the historic aspects of the property. For example, in the principle rooms it was not permitted to use ceiling recessed downlights. In these spaces we had to creatively introduce lighting into joinery items and also work with the Interior Designer Louise Bradley to develop the decorative lighting scheme. We used many floor recessed uplights to provide accent lighting by highlighting various features such as fireplace surrounds, window reveals and door architraves.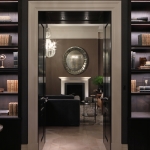 Highlights of the project
One of the stand out successes from this project was our involvement as part of the project team, continuously collaborating and coordinating with the various consultants and installers. Such a significant development within a listed building requires an incredible amount of team work to ensure that everything runs smoothly and the project is delivered in line with the programme. The most satisfying moment of this project was on completion of the final scene setting. At this point the rooms had been fully dressed by the Louise Bradley, the lighting had been adjusted and the dream had become a reality. To see first-hand the final result work out as planned makes all the hard work worth it.