Where will you see us at Chelsea Flower Show 2022
Posts
We are very proud to once again be lighting a selection of stunning gardens and exhibitor stands at this years' RHS Chelsea Flower Show 2022.
You might not get the chance to see the gardens at night, but we'll be bringing magic and drama to these spaces as dusk falls with our garden lighting range. Read on to discover the spaces we've lit this year.
A Mediterranean Reflection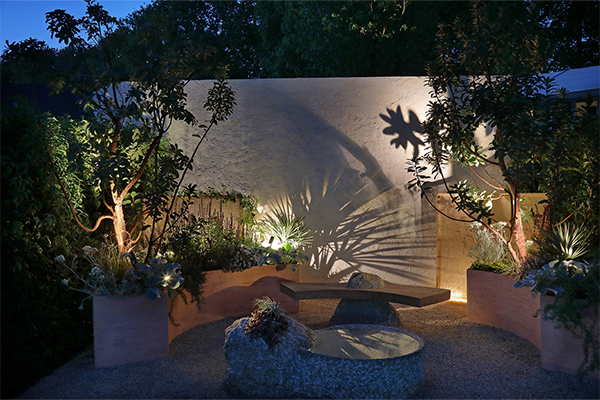 Our garden lighting range wonderfully highlights the textures and artisan elements of this gorgeous Silver Award Winner container garden by Mallorca Garden Design. Kew 25 and Kew 40 spikelights are incorporated into the planting, with Hampton 25 floodlights uplighting the trees to create a dramatic night-time effect.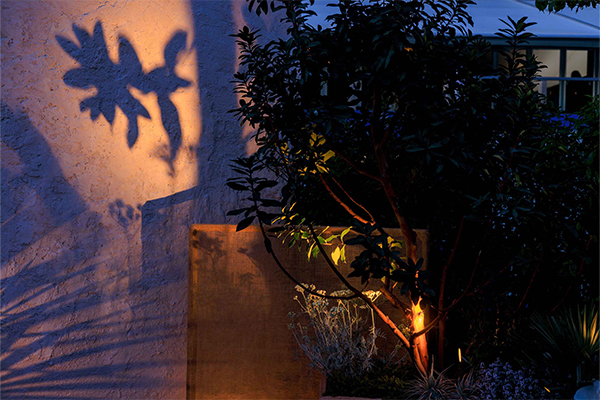 Inspired by the Mallorcan landscape, this container garden utilises the colours and stone textures of the Mediterranean through artisan elements. A curved design evokes the tranquil waves of the sea, creating an Eden for people to come together and discover the pleasure of life in the Mediterranean. Mediterranean drought-tolerant plants of succulents, perennials and ornamental grass are soft and textural. All design elements are handcrafted and sourced from the UK – a testimonial to the appreciation of artisan products on an island.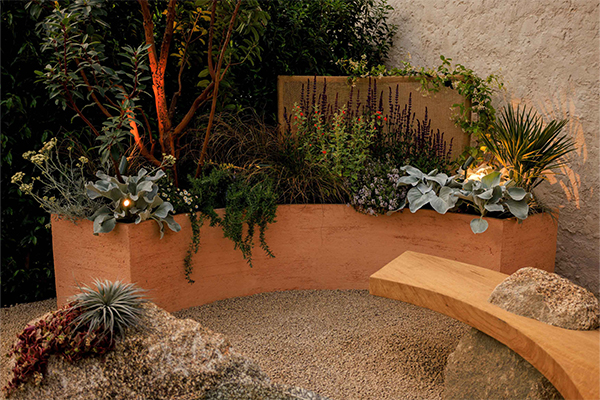 Designed by Tanya K Wilson and Johanna Norlin, Mallorca Garden Design
Built by: Landform Consultants Ltd
Lighting: John Cullen Lighting
Photography:  Image 1: James Balston, Image 2, 3: Ollie Dixon
Sculpture and light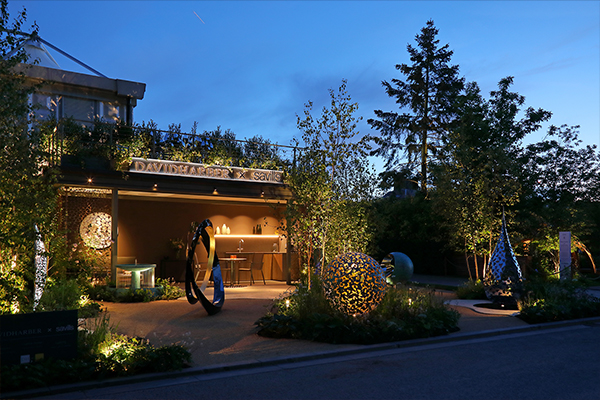 We are excited to once again be lighting David Harber Sculptures' x Savills stand on Main Avenue, bringing it to life at night with light. We've integrated our lighting into David Harber's stunning sculptures, including Lucca 30 uplights and Contour LED strip, plus provided soft lighting to the garden surrounding them to give impact at night. Fittings from our garden range were used including the Kew and Hampton spikelights nestled within planting and uplighting hedges, as well as Carellas, creating a soft candle-lit effect and Portobellos to add a touch of magic to planting at night.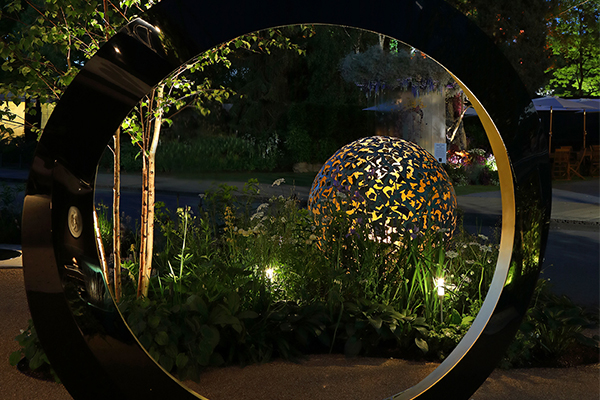 Read more about the planting chosen and contributors to the stand.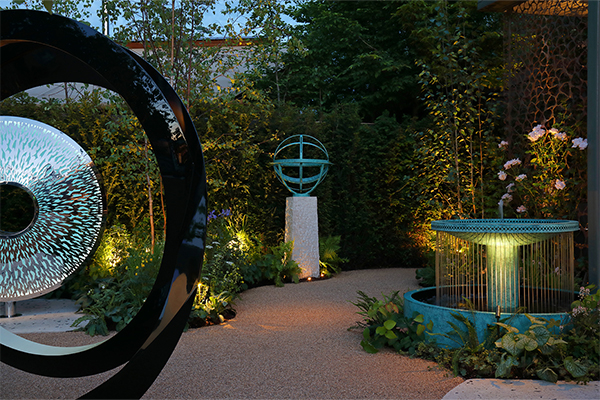 Landscape Design: Emily Erlam Studio
Sculptures: David Harber Sculptures
Lighting: John Cullen Lighting
Photography: James Balston
Adding magic to Jardin Blanc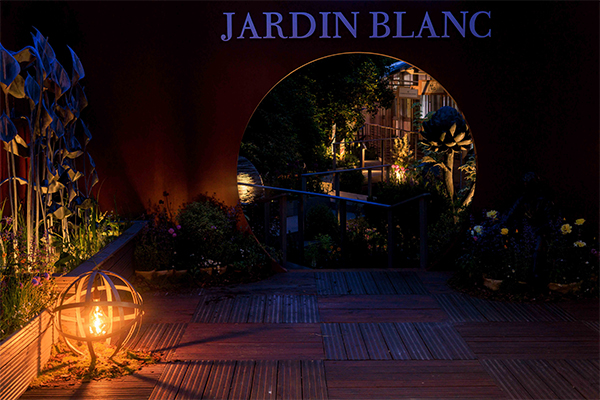 Nestled in a peaceful corner of the show, you'll find the entrance to Jardin Blanc, the enchanting garden paradise of Raymond Blanc OBE, and official dining experience for unwinding and celebrating at Chelsea. We were delighted to be asked to bring even more magic to this beautiful space as evening falls, by incorporating our garden lighting range into the setting.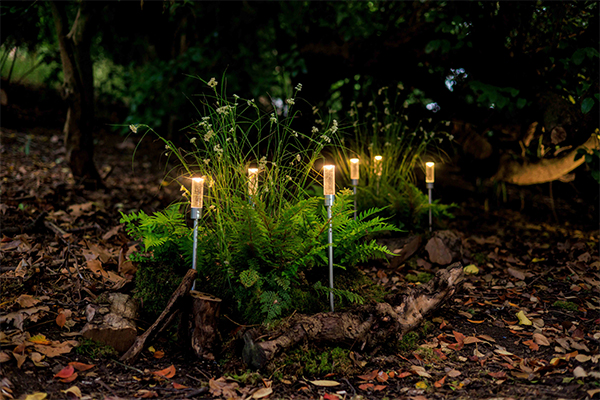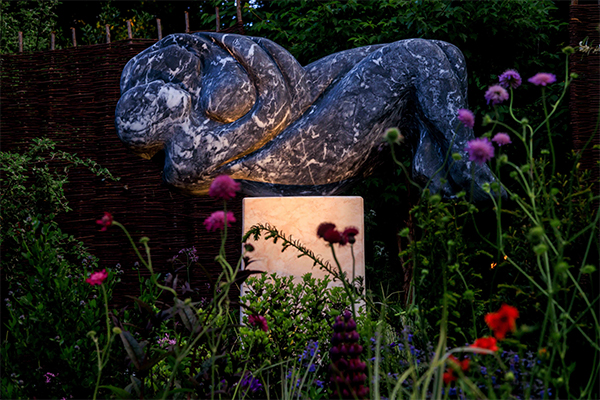 Lighting: John Cullen Lighting
Photography: Ollie Dixon
Lighting up a luxury treehouse and garden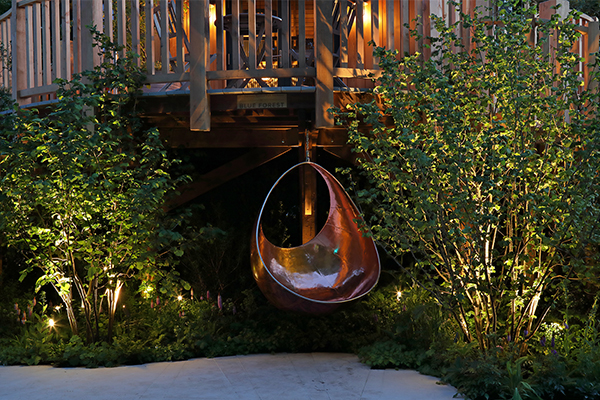 Located on the show's famed Main Avenue, the Fairmont Windsor Park Treehouse, by Blue Forest, has beenn immersed in a natural planting scheme by Randle Siddeley.  In keeping with the theme of this year's show, native plants that benefit wildlife will be in abundance creating a relaxed feeling that adds a wonderful juxtaposition to the strikingly modern treehouse.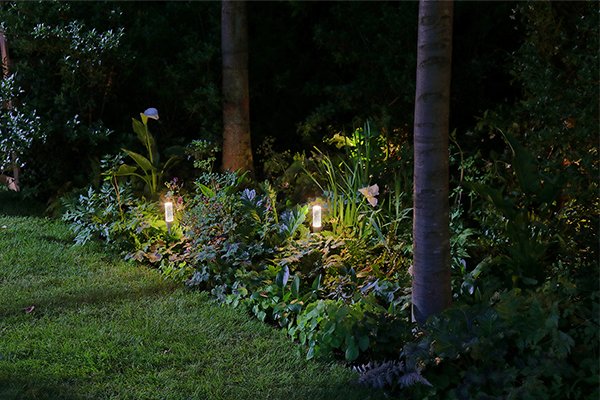 Created in collaboration with the UK's newest luxury spa and wellness hotel, Fairmont Windsor Park, in Berkshire, the treehouse exudes luxury while bringing you closer to the natural world. Our Carella spikelights create a magical atmosphere at night, with olive green Kew and Hampton spikelights discreetly placed within planting.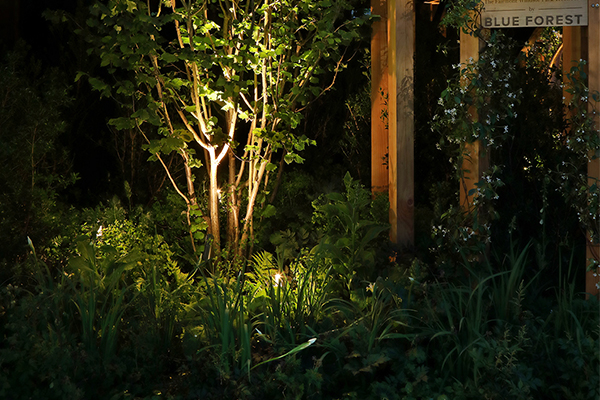 Stand Design: Blue Forest
Garden Design: Randle Siddeley
Lighting: John Cullen Lighting
Photography: James Balston
For more inspiration and images from the Chelsea Flower Show 2022, make sure to follow us on Instagram.