LIVING ROOM LIGHTING IDEAS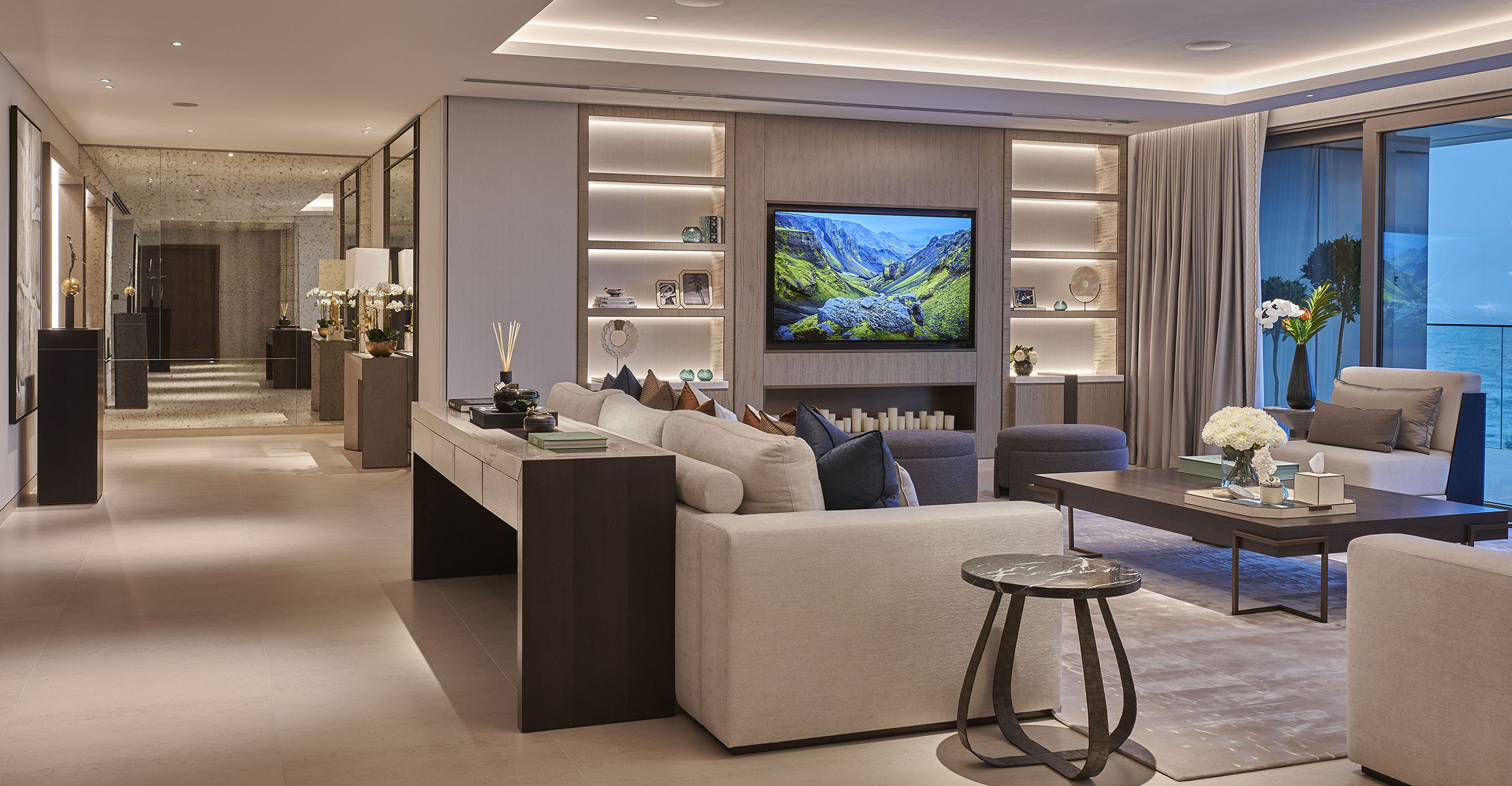 LIVING ROOM LIGHTING IDEAS
Tips & Techniques
When it comes to lighting for a living room, it is essential to think of the furniture arrangement first. Once you know where your key pieces of furniture will be, you can look to position your light fittings in order to enhance the space. Do take a read through our living room lighting ideas and tips below.
1. THINK PRACTICALITIES FIRST
When thinking about interior lighting designs for a living room, start by looking at the most practical circuit first. Consider positioning LED downlights that are angled towards the curtains, artwork and any joinery so that the reflected light comes back into the room, enhancing the feel of space within the room. Always try and avoid a grid of downlights as this only serves to make a room look flat and dull. Our range of downlights and spotlights come in a variety of shapes and different strength of light to suit your home.  All are low glare and have excellent colour rendition to ensure your home is seen in its true light.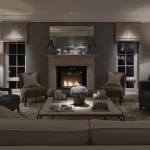 2. THINK OF LAYERING YOUR LIGHTING
Layering the lighting adds more interest to any room. Discreet low glare uplights such as the Lucca range can add a magical touch to window reveals or fireplaces. Read more of our fireplace lighting ideas. Here we layered the uplights with lighting within the joinery and a over-scaled chandelier.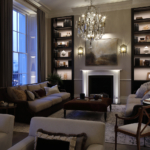 3. INCORPORATE DECORATIVE LIGHTING
Then think about adding a layer of warmer lighting in the form of table lamps with shades all plugged into a 5 amp circuit. These are best when dimmed simultaneously on the same circuit and create a wonderful cosy and relaxed feel to the space. Using 5 amp floor boxes that can be hidden under sofas are an ideal way of hiding any lingering cables too.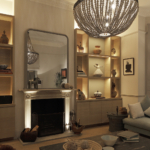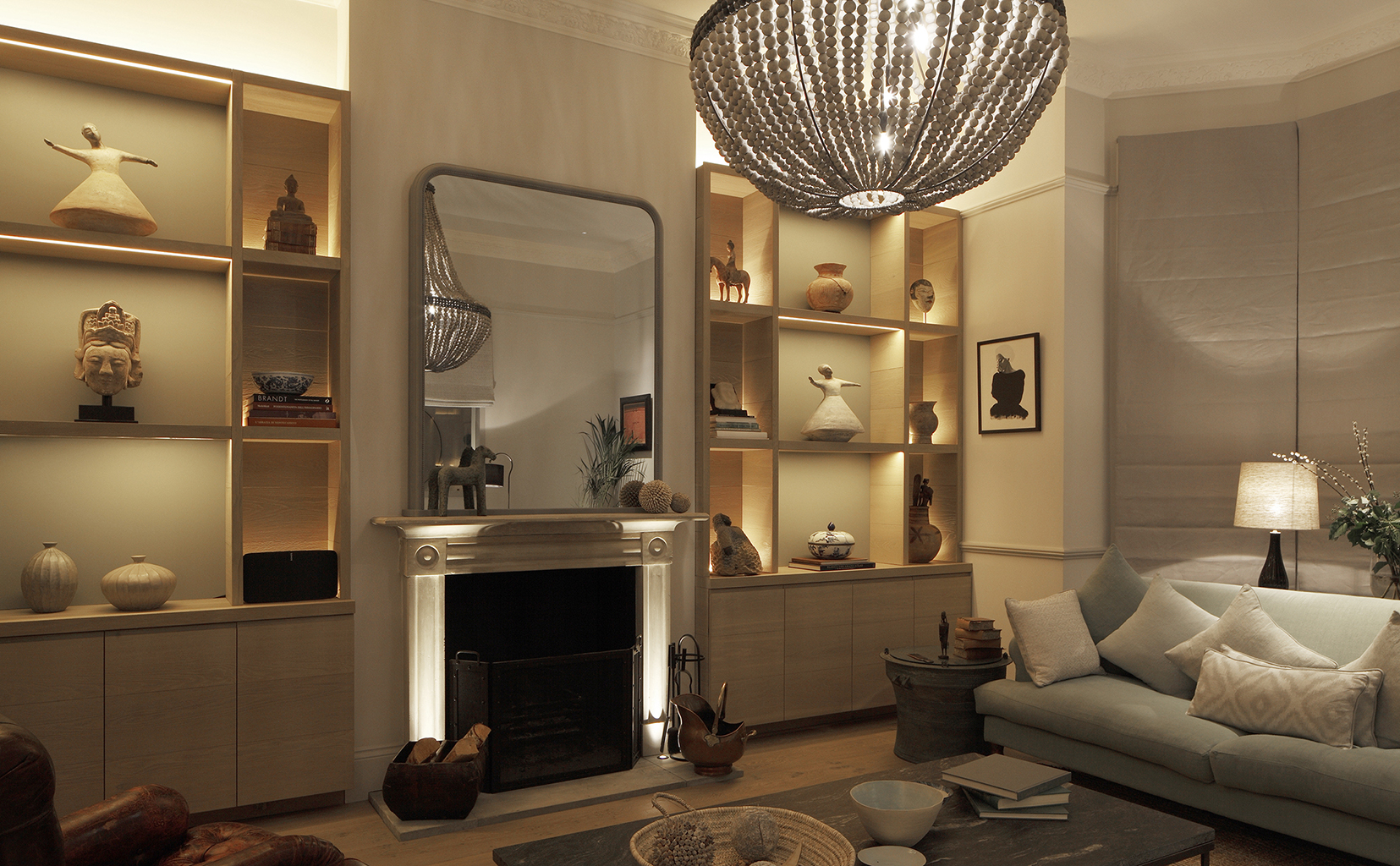 4. CREATE A FOCUS
It is important to create focus within any room as part of your living room lighting scheme. Quite often the simplest way to achieve this in a living room is to pin point a coffee table or decorative object with a narrow beam of light. The Polespring 40 offers a 10 degree beam of light, ideal for creating a wonderful pool of light.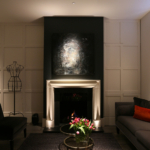 5. LIGHT UP YOUR JOINERY
Introducing lighting into shelving adds further interest and depth like a window in your room. Front lighting using an LED tape such as our Contour HD24 works well lighting both objects and books, or consider downlighting with the Etta Eyelid Under Cupboard light to create a focused light onto individual items. For added drama and depth, consider back lighting which silhouettes simple objects beautifully. For treasured collections, consider a miniature luminaire such as the Vorsa Dot to display objects in their best light. The Minim miniature downlight is also very effective for discreet lighting within joinery.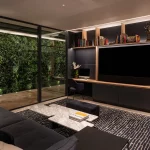 6. LIGHTING YOUR ART
When you have beautiful paintings that you love, consider lighting them so at night they become a feature of your living room lighting. Our new Wallace Picture Light uses the latest lighting technology to light your art from top to bottom.  It will also ensure that the true colours of the art are shown at night as the artist intended.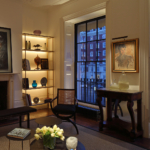 7. CIRCUITING AND CONTROLS
Finally, it is important that each circuit is dimmable within the room. This way you can use the lighting to serve all moods and purposes and you are able to create endless numbers of scenes. This can be achieved by simply using a dimmer switch or consider a pre-set control system for the ultimate luxury. See our different lighting control options available.