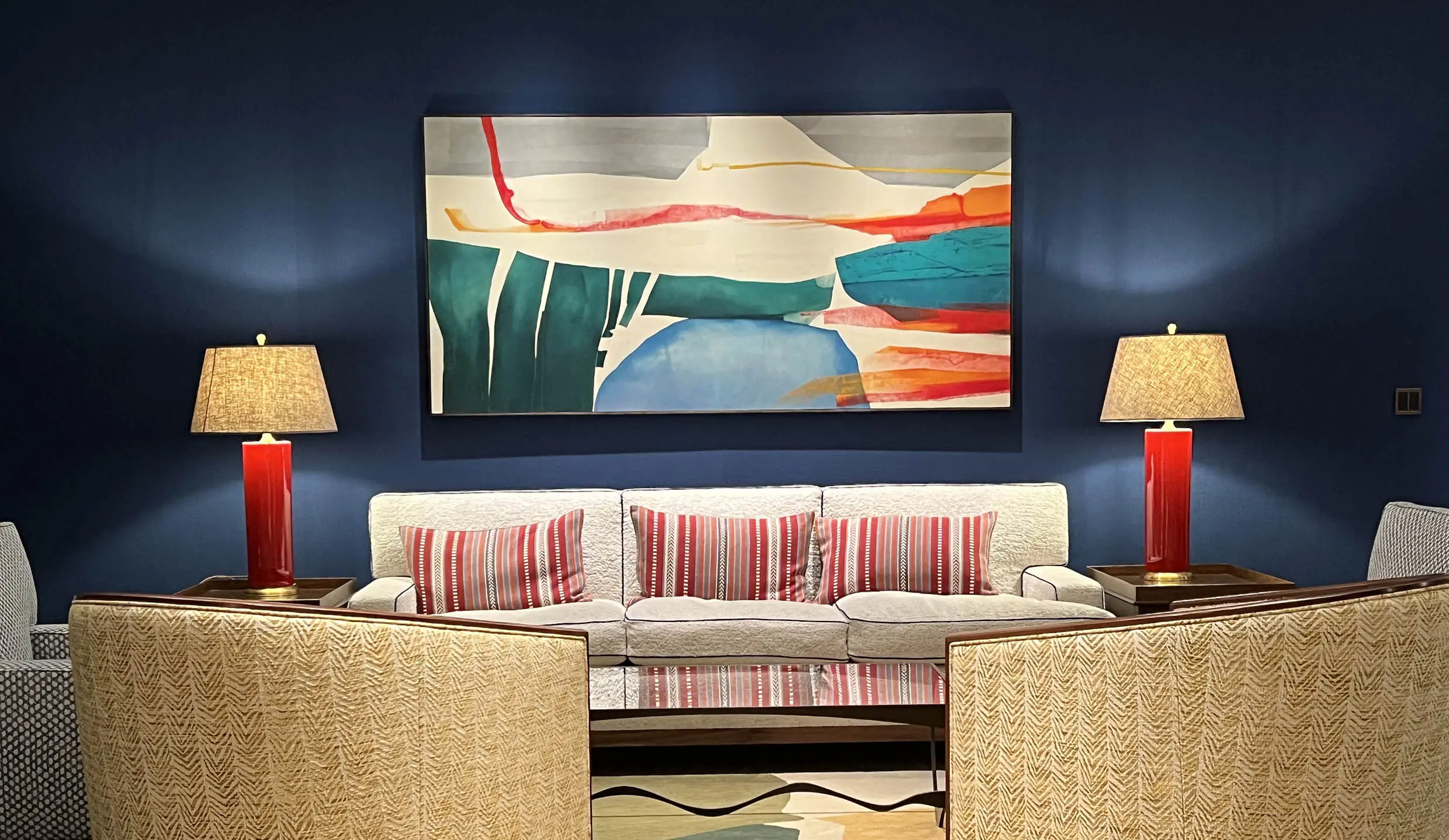 HOW TO LIGHT ARTWORK
Tips & Techniques
Art can be powerfully emotive and influential. A special sculpture, or painting, has the innate ability to inspire our thinking and creativity. Sometimes deeply personal, the brush stokes on a canvass speak to our inner selves. Lighting is a key facilitator to the successful curation of a collection and should be carefully considered. The right lighting can ensure that the artist's vision is truly brought to life – revealing depth of colour and textures and bringing the focus of the room to each piece.
With different solutions to suit different mediums, read our top tips on how to light art below or download the leaflet. Plus, discover the lighting toolbox to help achieve this
1. PLAN AHEAD
Knowledge of which pieces of art will go where is crucial for the success of the scheme. It is best to discuss this as early as possible at the planning stage. Different mediums and sizes of art require different techniques and levels of light. Creating mock-ups with samples can often help to ensure the ultimate solution is found.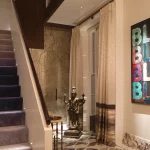 2. LIGHT TO THE STYLE OF ART
The lighting toolbox can be adapted to suit your scheme and style. For a historic interior or a more traditional effect, consider a picture light like the Wallace. This works best on oil paintings rather than glass fronted pictures which will create reflections. The unique discreet shape of the Wallace comes in a range of sizes and finishes to suit all art and provides full canvas illumination washing from the top to bottom of the picture for an even effect. With an exceptionally high CRI of 97 (R9 value of 90), you can be sure that the true colours of your art will be seen at night. This low glare, easy to install fitting can also be mounted both on both the wall and frame.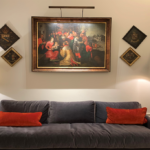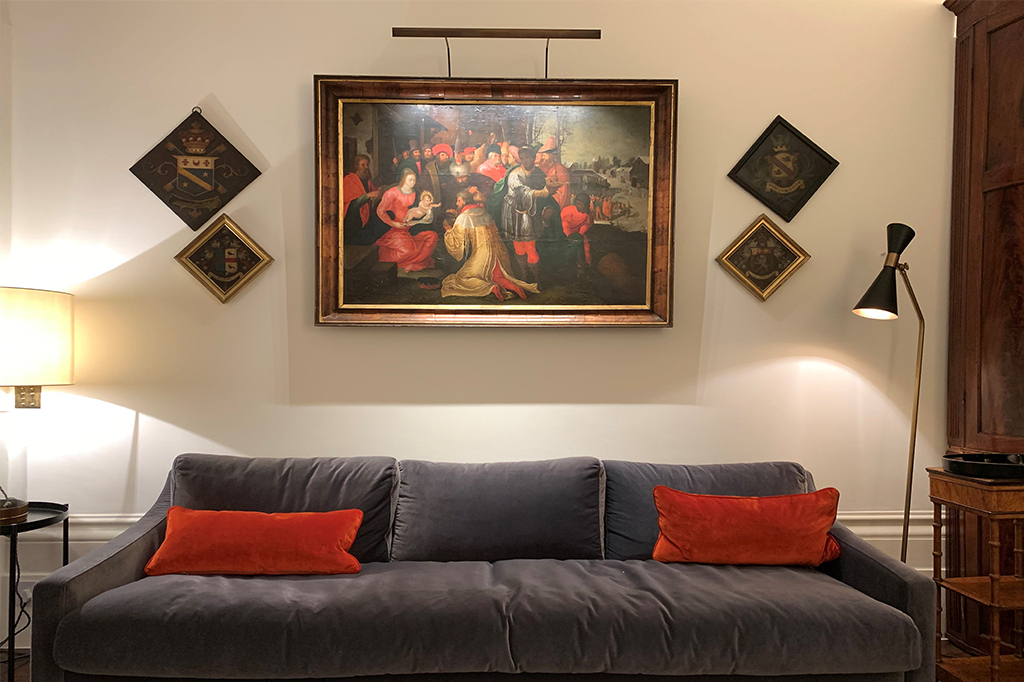 For discreet solutions to lighting art, a flexible way of lighting is with a recessed downlight like the low glare LED Polespring.  This takes a variety of lamps with a different beam widths 13°, 16°, 26°, 45° and various lenses, softening and frosted which is ideal to allow a wall wash over a selection of pictures. The narrow beam provides focus over a special picture or sculptural piece.
For future flexibility, consider track light systems with our Vorsa Track and Vorsa Spotlights. Spotlights can be positioned exactly where you need them and allow for flexibility should you wish to change the artwork you are lighting at a later stage.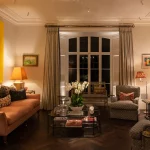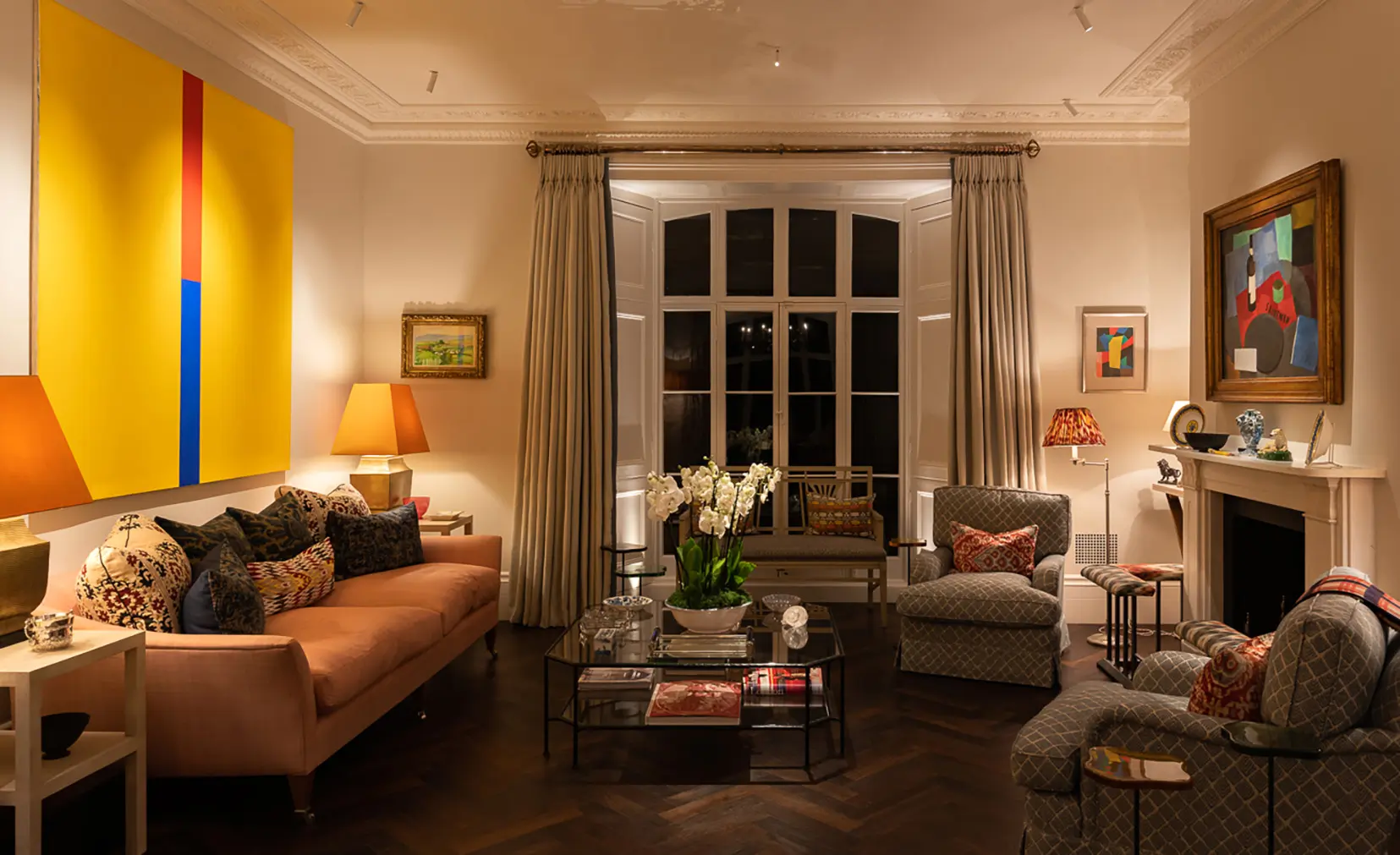 4. CREATE EVEN LIGHTING
For key pieces of art or sculptural pieces, the Vorsa Frame is a specialist solution to produce a perfect, even light that precisely frames any object creating a self-illuminating effect. True colour phosphor technology ensures art is seen in its true light, bringing colours and textures come to life. Read more about the Vorsa Frame.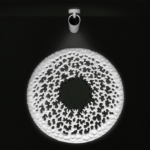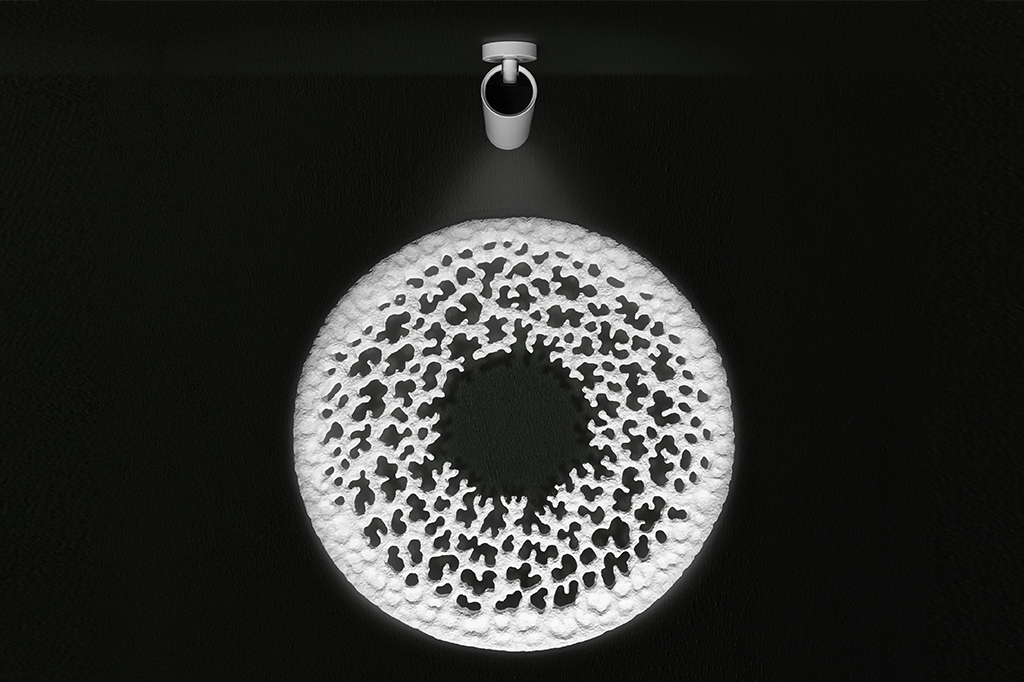 5. BALANCE THE LIGHT
Lighting artwork effectively creates focal points within a scheme but it is key not to overlight. To create more drama, decide which is the key piece of art. Light these in a more focused way letting the rest be softly lit, or use a wall wash to softly light multiple pictures. Consider how lighting art combines with other layers of light within the room. This will ensure the perfect ambience in a space.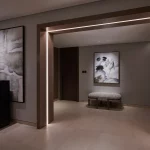 6. BRING SCULPTURES TO LIFE
Being 3D, lighting sculpture depends on what it looks like and may well be best cross-lit by two sources to get the true modelling. If lit in one direction this creates more shadows, which can be dramatic. If bronze, then back light can help to silhouette the sculpture emphasising the outline. Again, the Vorsa Frame can be used to exactly frame the sculpture with light. For smaller sculptural pieces in shelving niches for example, consider using the Minim joinery downlight to show art in its true colours and as a result create a focal point within the room.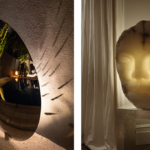 7. SELECT THE RIGHT LEDS
Be sure to always see samples of any LED light to ensure the light is not too cold, is dimmable and has a good CRI (Colour Rendition Index) of 95 or above. This will ensure the best results on the painting. We would advise 2700K colour temperature to ensure the best and true visual impact of the art. Download our new digital brochure for more details on what to look for when selecting LEDs.