How to create the perfect Home Office lighting
Posts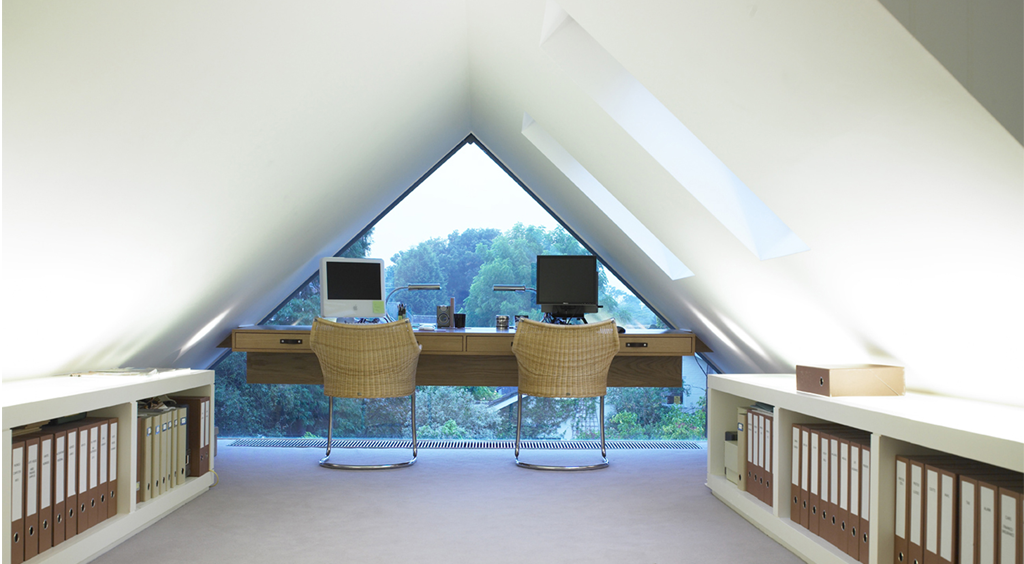 We're spending more time than ever before in our home office space. Whether you're up early or prefer working later into the evening, good home office lighting is key to keep you focused and comfortable.
There are clever ways in which you can transform the space through effective lighting design, taking into account the practicality of the space, but also blending seamlessly into your home and existing features. Discover our top tips on how to brighten up your workspace and get your home office lighting spot on.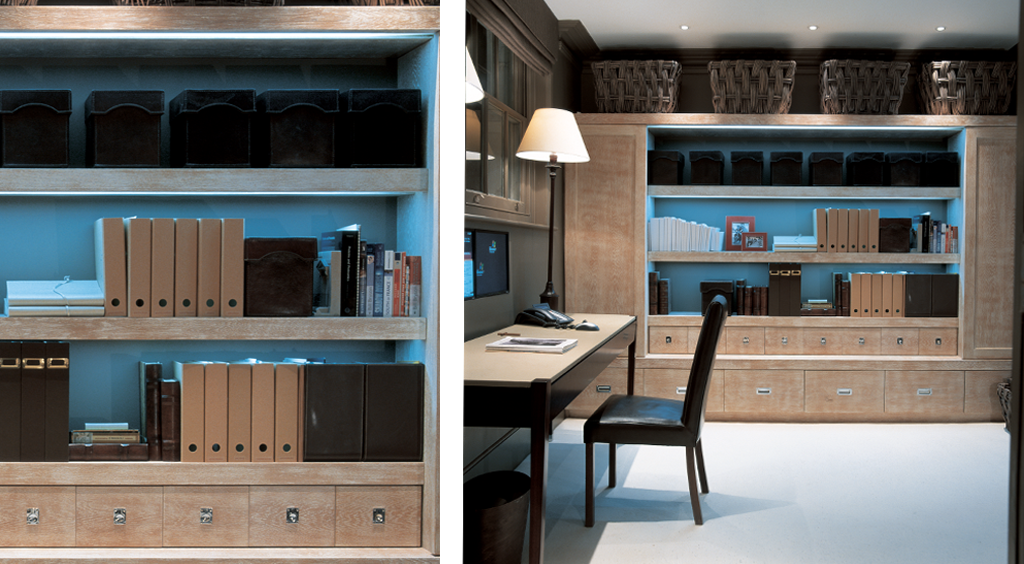 Think about practicality
It's key to consider the practical usage of the work space, the time of day that it is most used, and who in the household will be using it. For example, adults may want to work at night with softer evening lamp light and children doing the homework will probably require a more crisp, even wash of light from correctly positioned downlights. Balancing natural and artificial light is key throughout the day.
Avoid harsh shadows on the desk area. Place two or more low glare Polespring40 LED downlights to cross light the work space. Ensure fittings are positioned so that the user is not working in their own shadow – you do not want to position them behind the desk. When selecting a beam, go for a wide beam for any downlights and maybe consider adding a honeycomb lens to soften the light and reduce glare.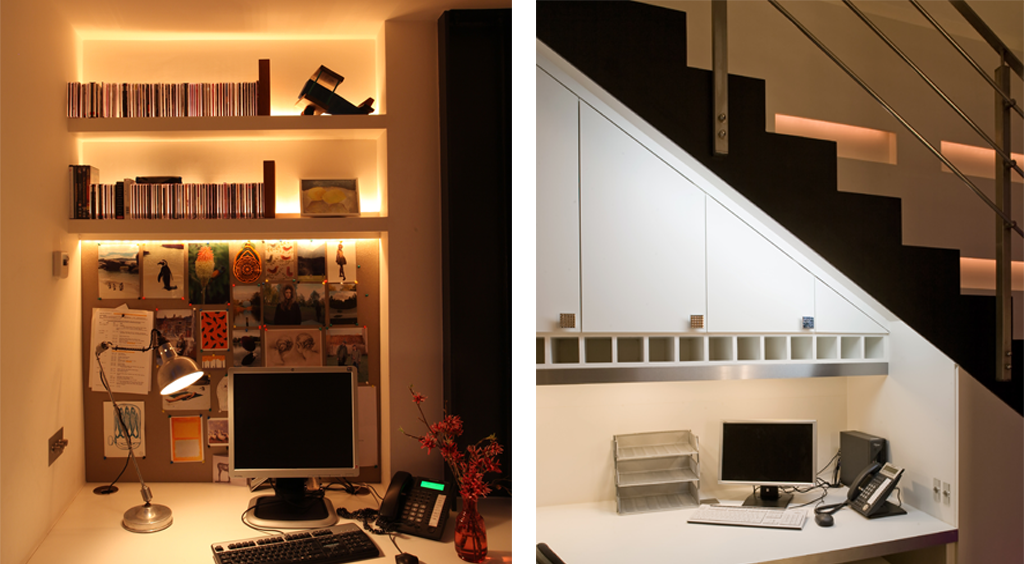 Focus with effective task lighting
In a home office you will need to include some adjustable task lighting to help provide a pool of focused light as the natural light in the space changes.
There are several options for task lighting and the right option will depend on the specific tasks that need to be performed. A desk mounted lamp can be effective for localised light. This can be on a 13amp socket or when linked to a 5amp socket can be dimmed as a lighting circuit, which can be useful particularly late at night to reduce eye strain.
Ceiling recessed downlights (Polespring) above a desk area are a good clutter free open for providing task light. Where free standing desks are positioned away from the walls of a room, careful planning is required to get the lights set correctly over the desk. Where light for reading at an arm chair or sofa is needed, downlights should be avoided as this can cause glare and be very uncomfortable. Table lamps or an adjustable floor standing lamps such as our Pocket of Light are the perfect solutions here and add a nice decorative element to the room.
Layer with light
One of the great mantras of lighting is "layering with light". As with any room scheme, adding layers of light is not only practical as it enables you to change the focus in areas and dim as you need, but it also adds points of interest and focus creating ambience.
Design Director Luke Thomas says, "Integrating lighting into shelves can make a great eye-catching feature while also adding additional light to the room. Consider using our Contour HD27 linear lighting strips under shelving for a soft yet consistent glow of light. Pair this with integrated Etta Eyelid Under Cupboard Lights to create a spot and focus. When combined with additional layers of light from correctly positioned downlights and table lamps, this can create a calming ambient light to work by . This can be adjusted depending on the intensity of the natural light."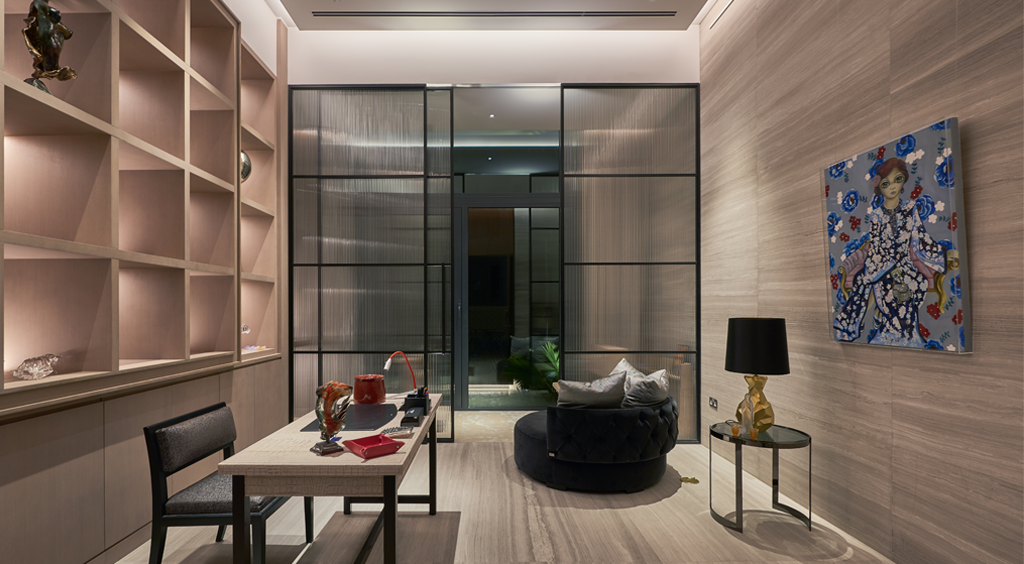 Consider materials
Light will react differently with a variety of materials, so you need to consider your scheme and how best to light it based on the finishes selected. If you have chosen a high gloss finish for the desk or bookcases for example, try to avoid any direct light onto these surfaces to avoid glare.
By using angled recessed downlights positioned as a wall wash, you will give the area softer reflected light. Our linear Contour HD27 strips can add an energy efficient interesting effect to bookshelves and joinery. This creates depth and adds interest in the room. If dealing with reflective surfaces, like a laptop screen, LED strips should be set within aluminium profiles, use with frosted diffusers to prevent a dotting effect caused by reflection of the LED light source.
Set the tone
It's important to get the right balance, colour and positioning of light to set the right tone.
Our Design Director Luke Thomas says "The position of the lights is very important. A grid will often light dead space, but lighting towards the walls and other vertical surfaces makes rooms feel bigger and brighter. The Kelvins (K) is the colour temperature and it's best to use either 2700K or 3000K for an office. For a home office I would go with 2700K so it is not too stark and you achieve a softer ambience".
A lighting designer will be able to look at a space such as a home office and design the perfect scheme for your requirements. Contact our Design Team today to see how we can transform your home office lighting.
For more top tips and inspiration for every space, follow us on Instagram.