Create Mood Lighting as the Clocks Go back
Posts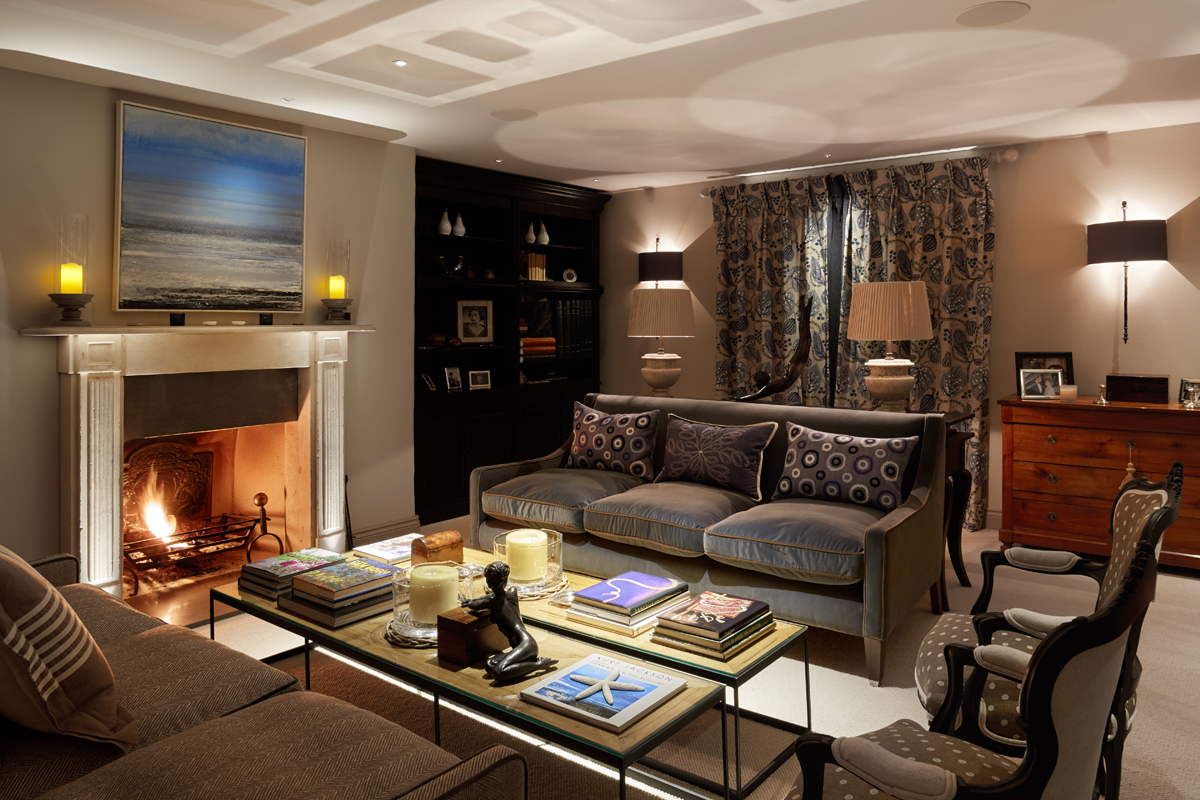 Lighting affects our mood, especially when the clocks go back and the evenings become longer says Sally Storey, our Creative Director. During this time it's important to create more mood lighting to add drama and atmosphere in your home. To create mood you need a contrast of light and shade – the bigger the contrast, the more atmospheric and dramatic a room will feel. Instant solutions can be the addition of a low level uplight in the corners of rooms or uplighting a fireplace. Another dramatic way to add mood is to create contrast by silhouetting objects – this can be done by adding a Contour HD24 LED strip to the back of shelving to backlight objects or even backlighting a free standing sculpture.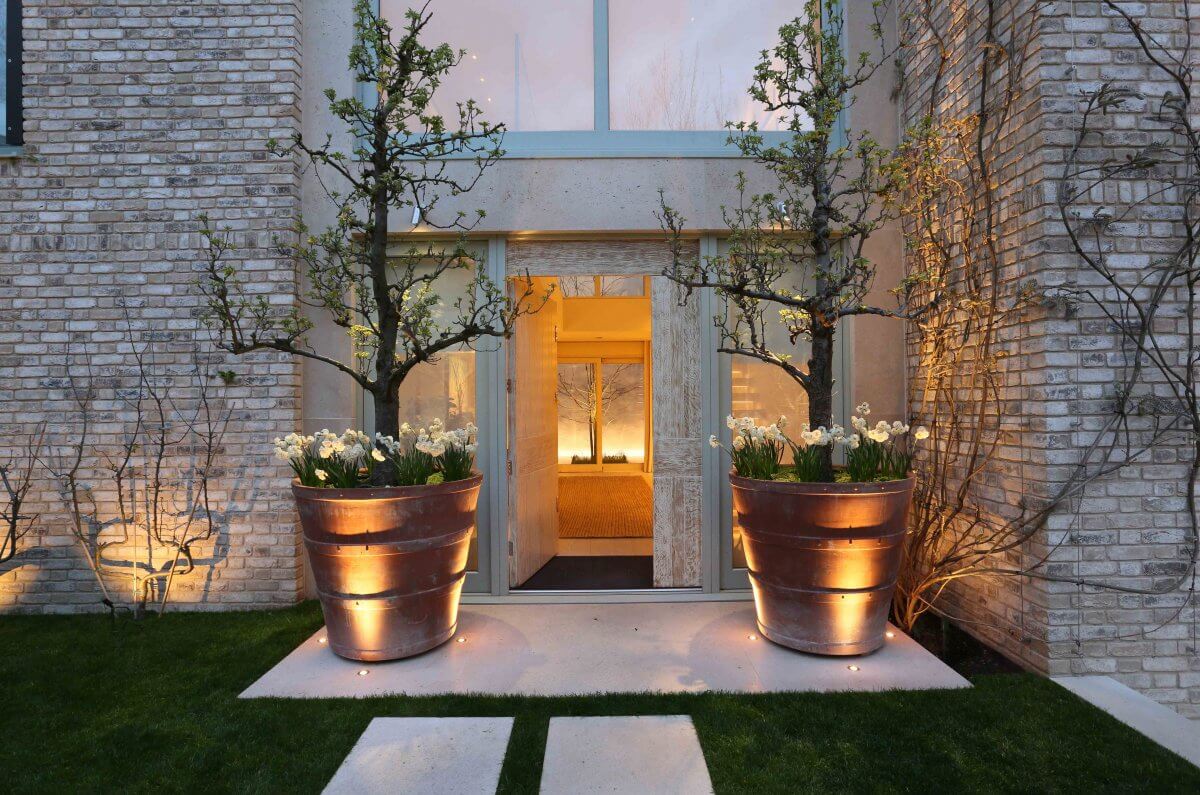 With longer darker evenings, you notice more the dark "scary" areas of your home such as under your stairs or dark corners. Alleviate your space with a few uplights to create more dimension and add more depth and interest to your space. Plus, don't forget, your entrance is the first impression of your home, and during the winter months, outdoor lighting becomes even more important. Consider a warm welcome for your guests by creating mood lighting at an entrance with spike lights, from pots on either side of the front door. The light filters through the foliage and up the façade of the building. It gives a very soft background light, which you can add to with other layers of light if you wish such as uplights or lanterns.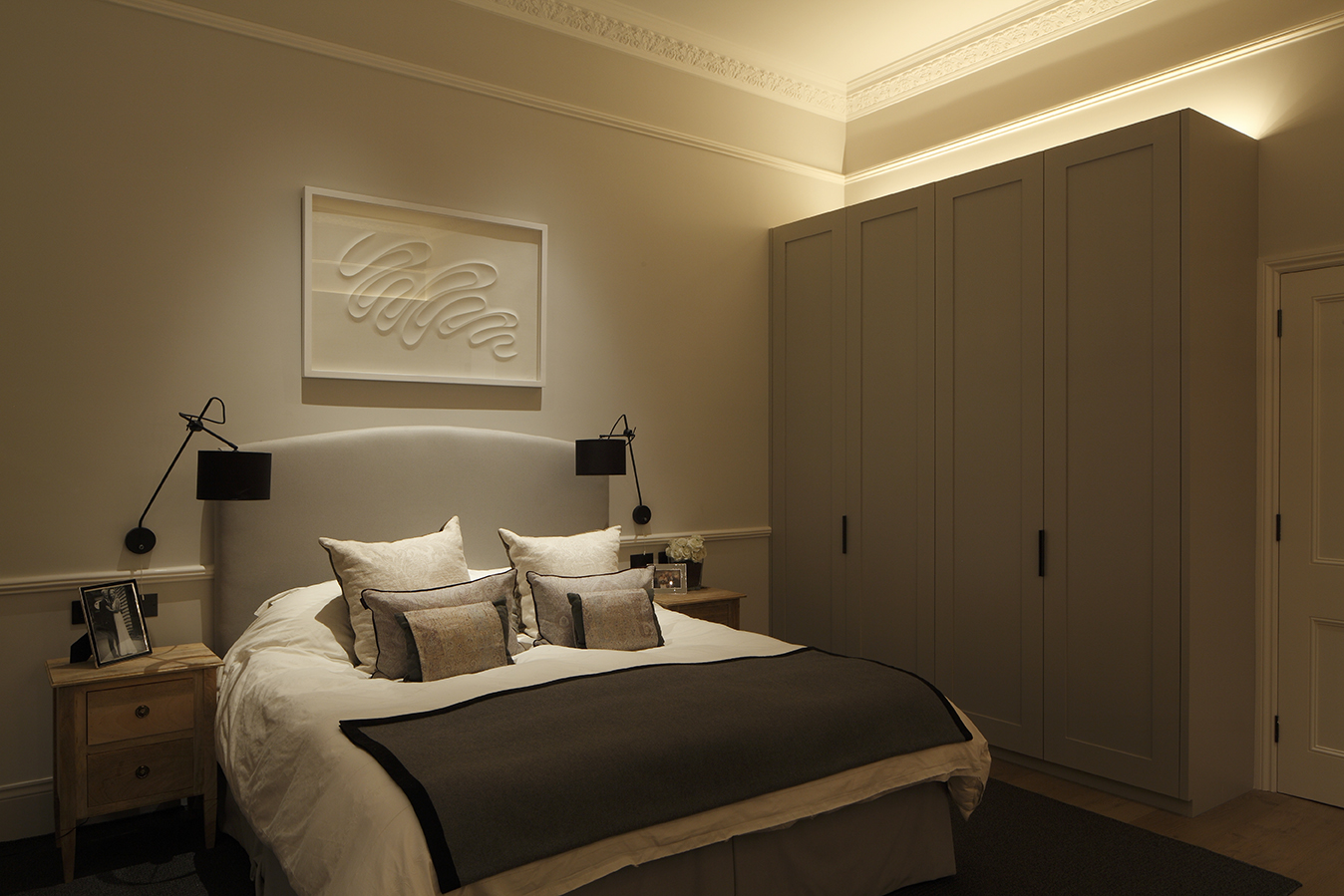 TURN YOUR BEDROOM INTO A SLEEP SANCTUARY
Light helps regulate how you sleep. Bedroom lighting should be bright in the morning and intimate and atmospheric at night to provide a relaxing sanctuary at the end of the day. For the day add Contour LED strip above your cupboards to add reflected light for added brightness.
In the evening, try using soft light touches such as pointing your downlights towards wardrobes and curtains. Always consider lamps for a soft local lighting by the bedside and on a dressing table. You can also incorporate your lighting into a joinery which is a perfect way to add feature lighting into the room.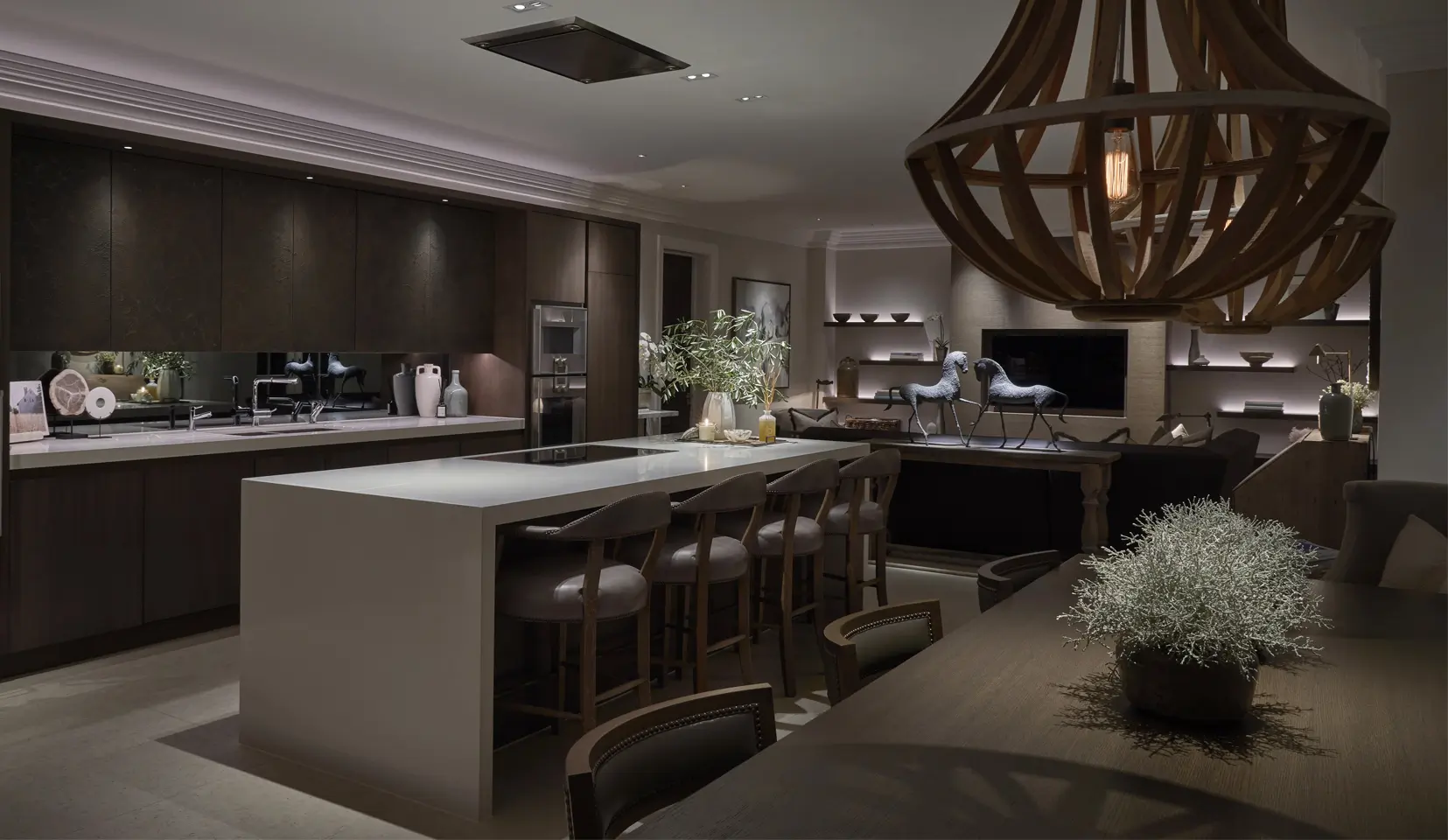 LIGHT UP YOUR KITCHEN
It is essential that you have good task lighting in your kitchen to ensure you have enough light to cook. Think about adding downlights where you need them rather than in a grid. Use them to light the kitchen island or to reflect light off cupboards onto the work top below. You may also want to consider layering the light across your kitchen. Use low level LEDs on the kick plinth of your units or central island to provide a gentle wash of light across the floor. If an island unit is on its legs, you can create the impression it is floating by using an LED strip underneath it.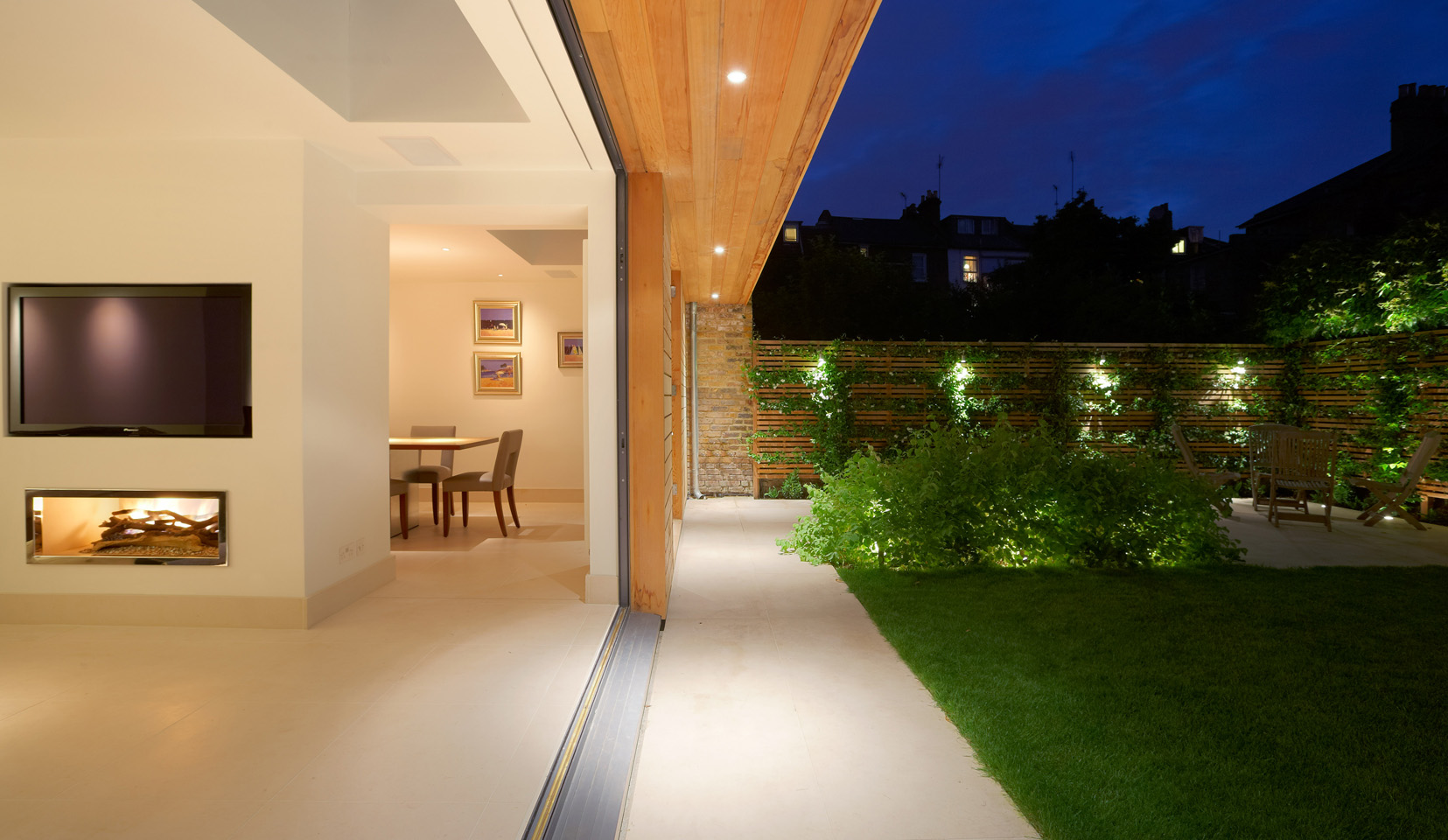 BRING THE OUTDOORS IN
With so much glass in our modern kitchens, they can feel like living in a goldfish bowl in winter. By simply lighting your garden or patio outside however small you can extend the feeling of space by drawing the eye outside. A few spiked garden fittings such as our 1w Kew spotlight or Hampton floodlight positioned in planting, pots, or window boxes are all that are needed to bring the outside in and stop reflections.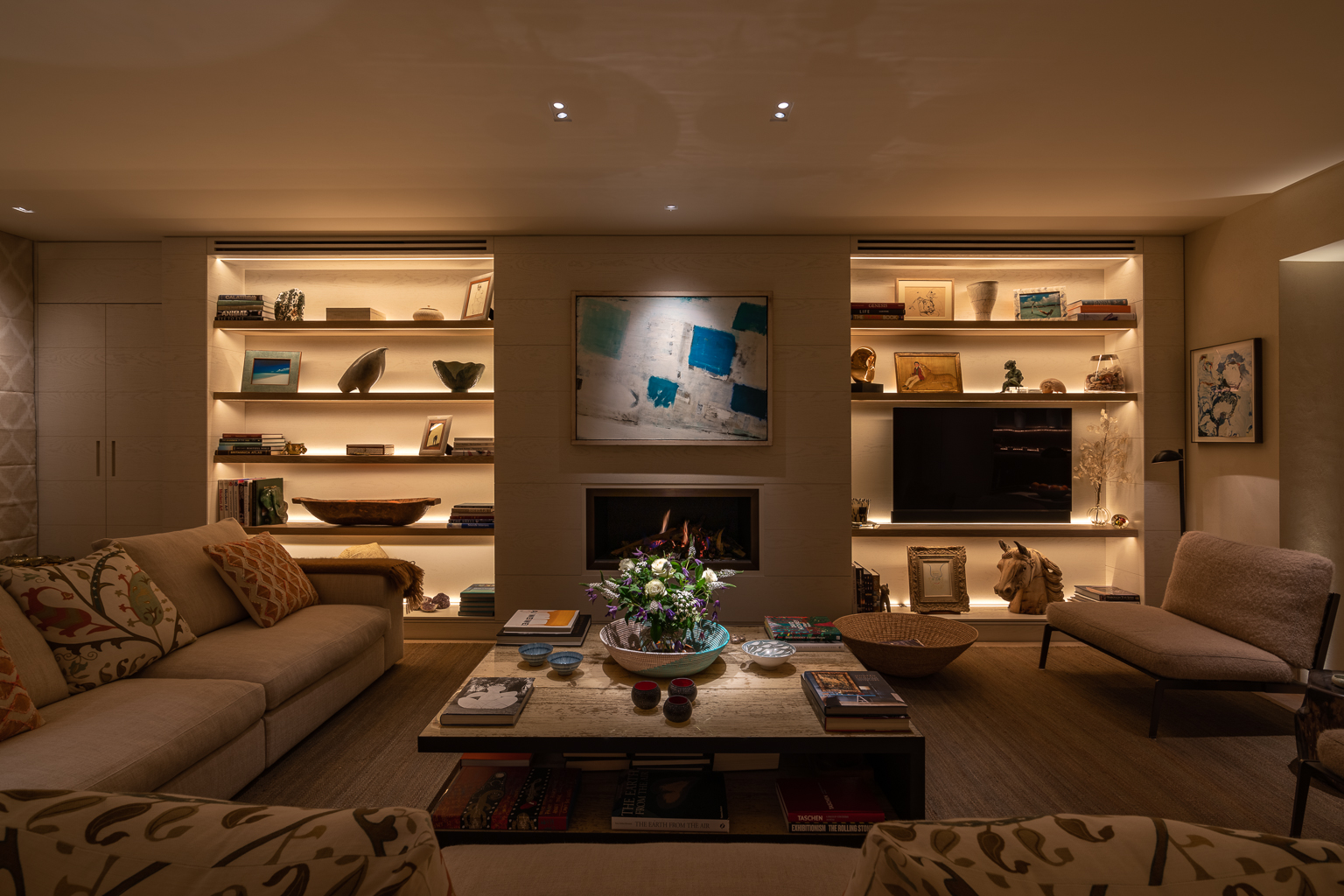 ADD TO YOUR FEELINGS OF HYGGE
When you're curling up on your sofa in the evenings, add to your feeling of hygge with some warming shelf lighting. Consider front and back lighting your shelves with Contour HD24 to add depth, illuminate and accentuate your books and precious objects. Lit joinery serves as a wonderful source of light in the evening, creating an illusion of having an extra window in the room.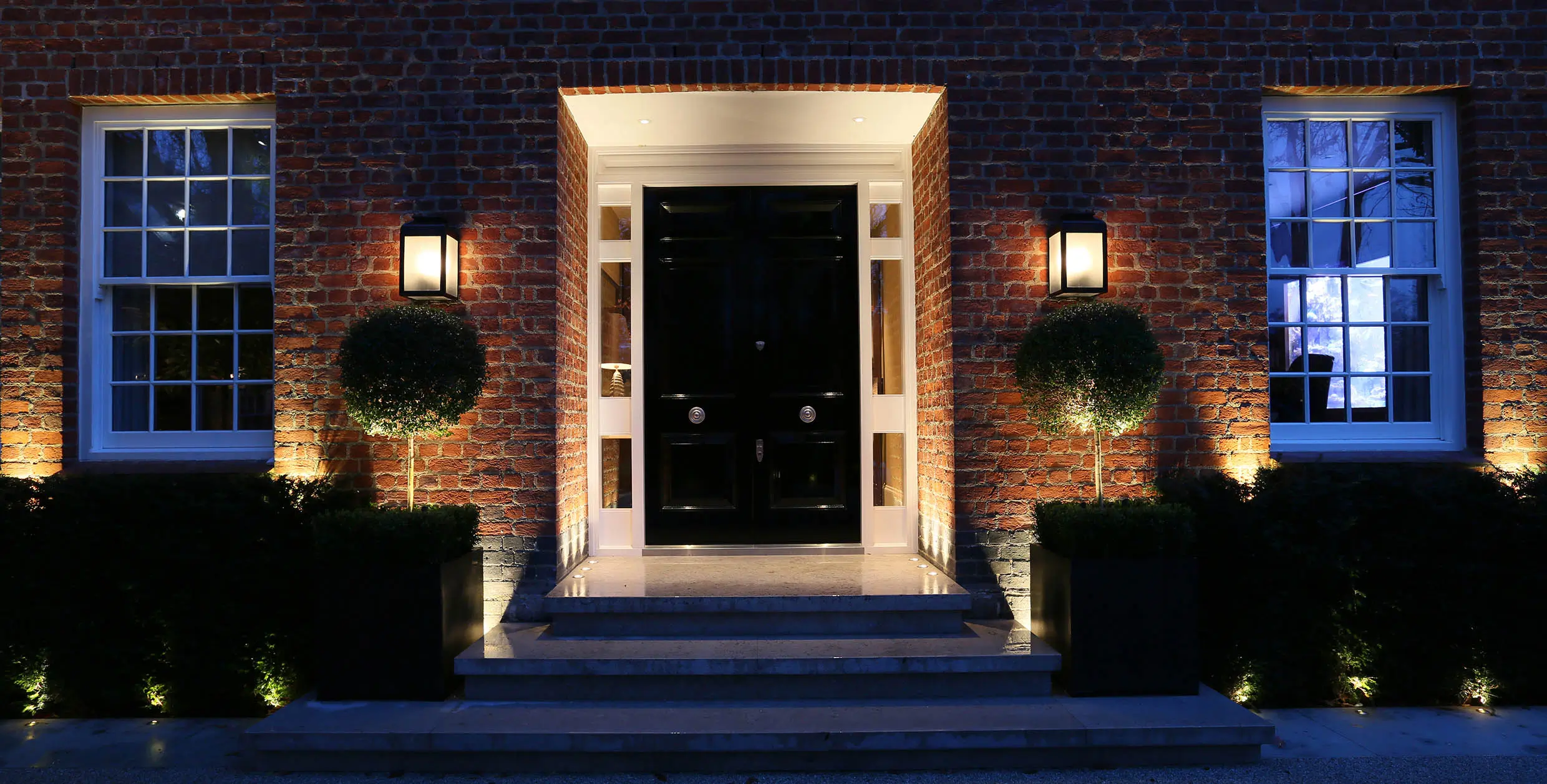 LET THE LIGHT GUIDE YOU HOME
Great lighting at the front of your house not only provides a warm welcome for guests but will also ensure that you can see to put your key in the lock. Adding an uplight element around the door creates a welcoming mood lighting effect for a townhouse. If you have more space around your entrance, a lantern on either side of the door adds visual impact, or add an over-scaled hanging lantern if there is a porch.
If you would like help to add mood lighting in your home, let our lighting designers help by designing a scheme for you.