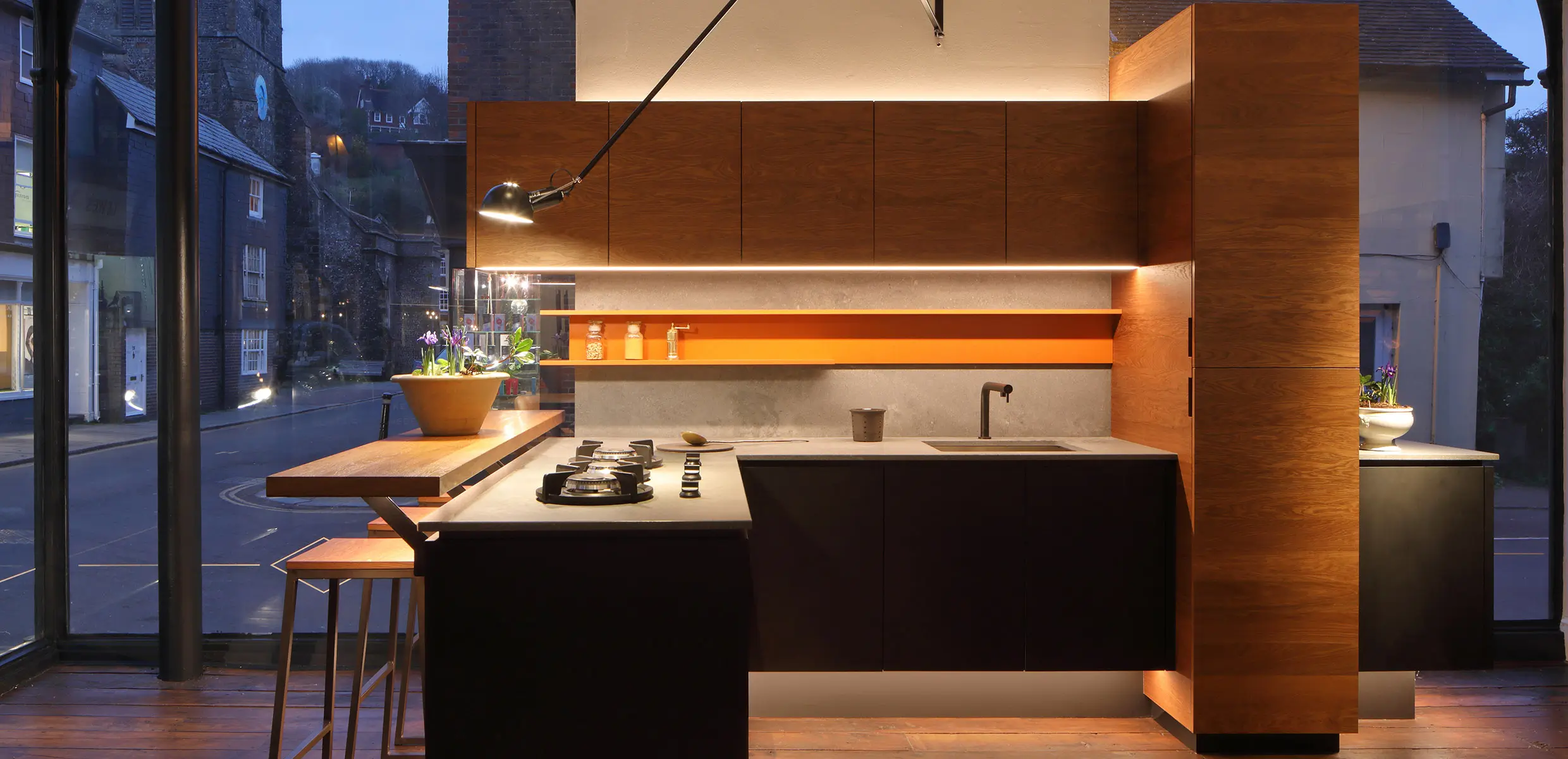 UNDER CUPBOARD LIGHTING
Tips & Techniques
Under cupboard lighting is a great way of providing task lighting onto a kitchen work surface or basin in a bathroom.
1. LINEAR LIGHTING
Use linear LEDs such as the Contour range for a consistent glow across the length of the work surface. This can be used with a diffuser to prevent visible dots of the LEDs in reflective finishes.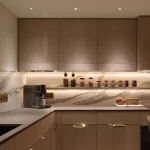 2. DOWNLIGHTING
Undercupboard lights such as the Etta and Etta Eyelid give a bright boost of task light and can also be used as part of a late night evening scene. This is particularly useful when designing open plan, multi-functional spaces.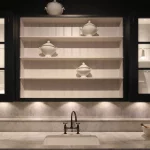 3. BACKLIGHTING
Lighting can be incorporated behind a frosted glass splashback to create a light box effect which floods the work space with light. Colour changing RGB Contour can be added to provide coloured lighting when required. Alternatively a linear line of light concealed under the units can create a strong architectural effect.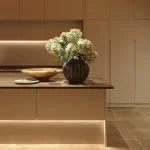 4. POSITIONING
As with all joinery lighting, the light source should not be visible. Think about whether lighting can be seen while sitting at the dining table or on the sofa.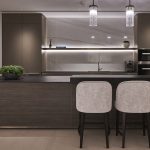 5. GET THE LOOK
Use Contour LED strip for linear lighting and also for back light to glass. Etta and Etta Eyelid are ideal for when individual undercupboard lights are required.