Supporting Young Talent in Product Design
Posts
John Cullen Lighting has been keen working with young talent to provide opportunities to students and graduates. A recent example of this is our product Design Student Cara Garraway who joined us for her 44 week placement at Brunel University.
Product Design student Cara Garraway talks to us about her year in industry in the R&D team at John Cullen Lighting.
What interested you about working in a lighting company?
Before obtaining a placement with John Cullen Lighting, I hadn't really considered a career within the lighting industry, either in lighting design or lighting product design. Being unsure of any preferred career sectors I applied to a number of different placements ranging from engineering companies to graphic design roles. The draw of both a technical and creative design freedom began to open my mind to a world of lighting and my experience has only justified this further. I have always been interested in the LED revolution and the technical side of the manufacturing. John Cullen are the leaders in lighting, and they have a particular focus towards high-end residential lighting with a unique brand ethos.
What challenges did you face?
The main challenge was working with a variety of people on different levels as well as managing the whole project from design concept to final product launch. It involved getting feedback within the company in addition and then communicating with manufacturers to ensure the developed product would meet the business needs. Working to the deadline of the product launch at the end of the process to guarantee that my product would be on the shelf by the required date.
What was the highlight of the placement?
The highlight was the implementation of the Carella development taking it from proof of concept, prototyping, design for manufacturing all the way through to a finished product launching in national press. The Carella is modern LED twist on an iconic candle light. It is suitable for lighting foliage and can also be used to light along pathways.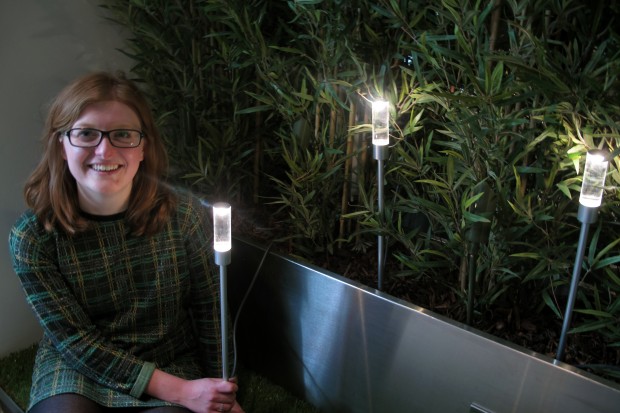 The future of the lighting industry?
The industry is moving forward at such a fast pace with the possibilities of new LED technology being very dynamic and exciting. Lighting plays an integral role in everyday life, in every single room you have at least one light source. This opens up endless opportunities to incorporate new technology such as sensing, controls and communication components that could work with an accessible cloud platform to transform lighting as we know it. A recently announced project with Gooee is also an exciting opportunity for John Cullen Lighting to help be part of leading the way in the introduction of the lighting industry to the IOT (Internet of Things).
Further Supporting Young Talent
John Cullen Lighting are currently recruiting for a new product placement student. Please contact [email protected] for more details. 
View further product details about the Carella.