Shining a light on Chelsea Flower Show 2023
Posts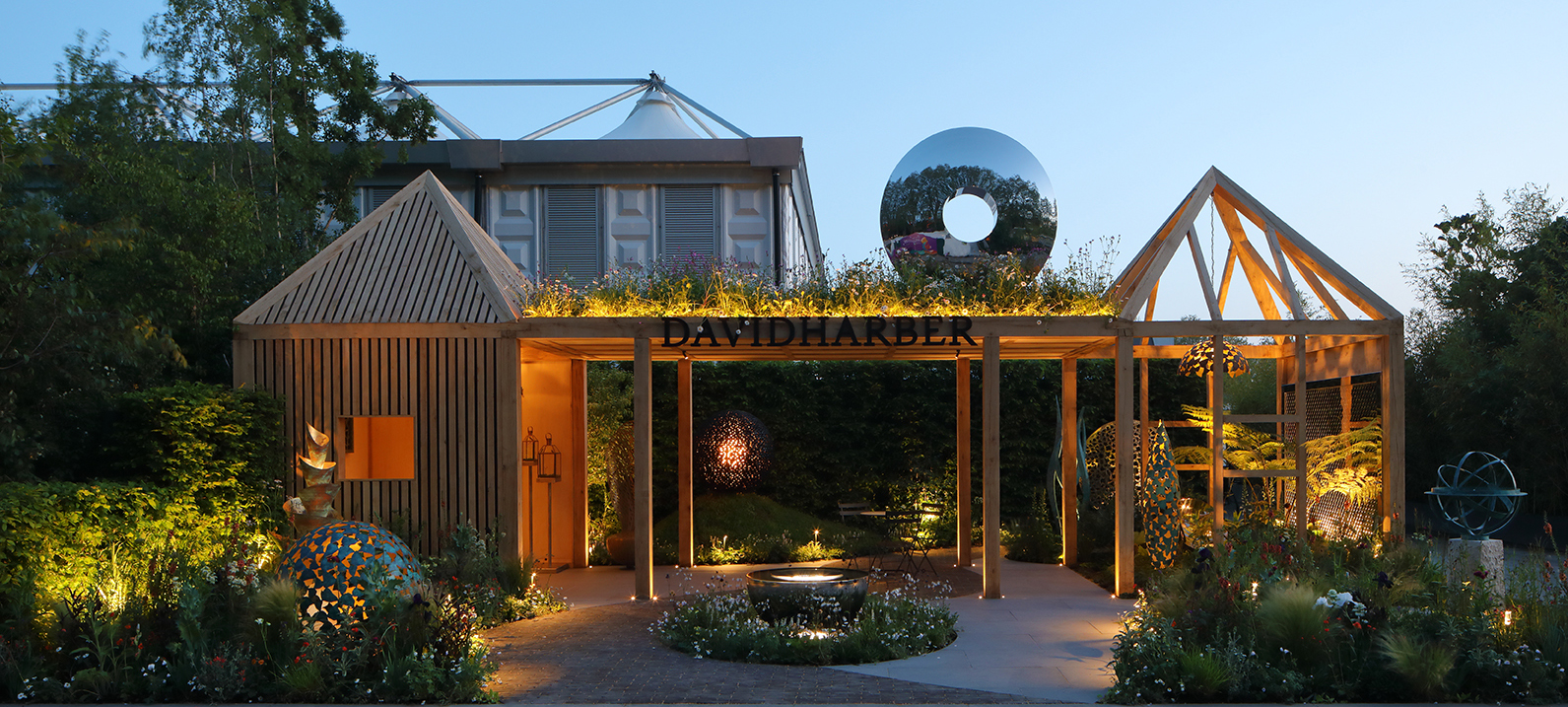 Once again we will be shining a light on Chelsea Flower Show this year. Firstly we are lighting up David Harber's stand of incredible sculptures and garden which provides a vibrant and energetic scene to appreciate the artworks. Most of the sculptures now contain our lighting, and we will also be lighting the fabulous garden designed by renowned US landscape design practise, James Doyle Design Associates.
Launching at Chelsea is Florio, inspired by David's never-waning passion for the natural environment Florio acts as a sculptural embodiment of plant growth.  The elegantly curving copper flutes of each layer morph skyward in mesmerising form, with the gilded flutes exuding a lustrous warm glow – a nod to the critical role of pollination on our planet.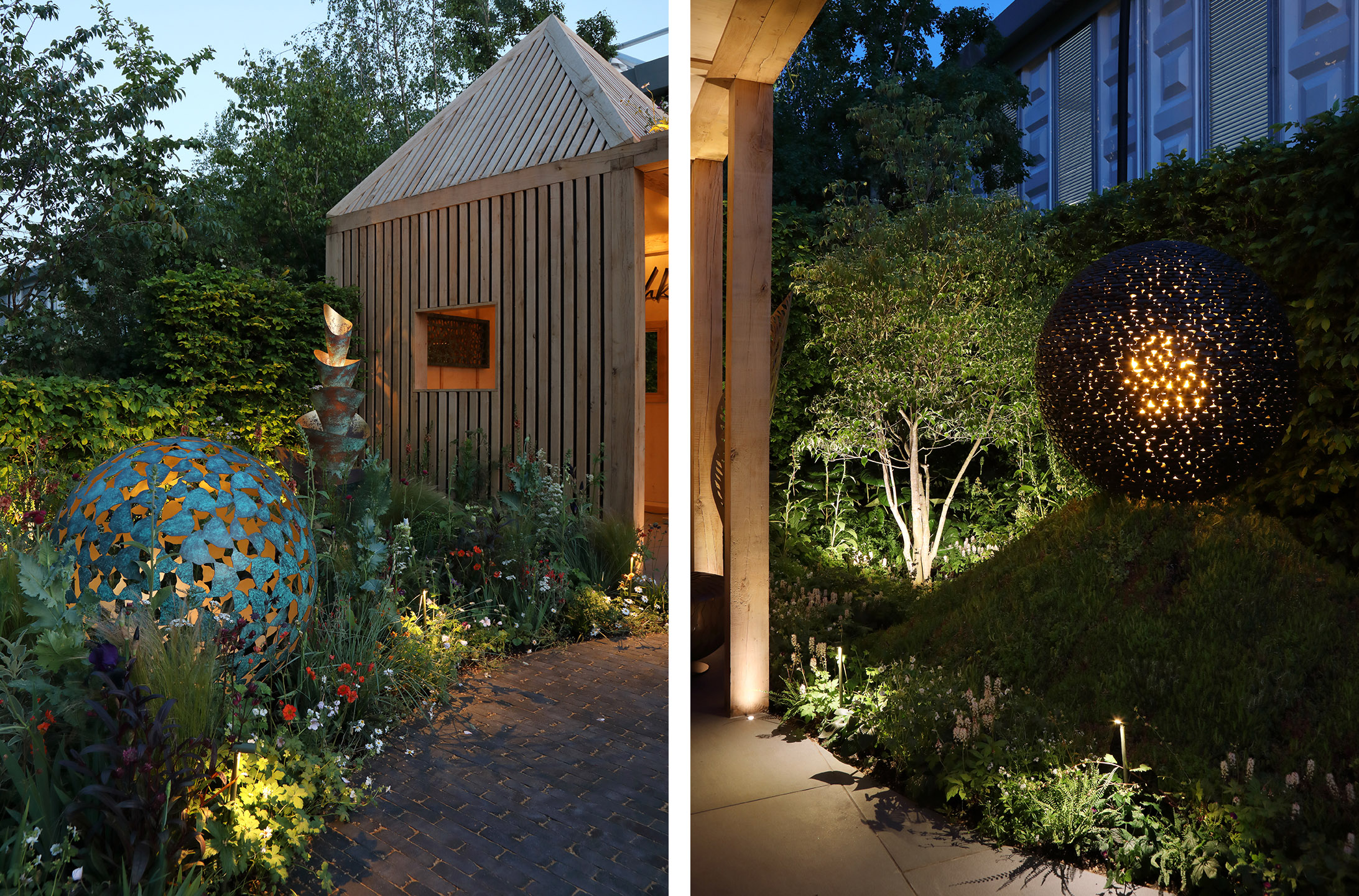 A wide range of products were used to create dramatic effects throughout the stand including:-
Hampton 25 Floodlight to wash light over paths.
Hampton 40 lighting back hedge and water feature.
Lucca 30s light up the wooden structures throughout.
Kew 40 spotlights to cross light the tree.
Contour HDX lights the planting on the canopy above.
Find David's stand on Main Avenue stand 338.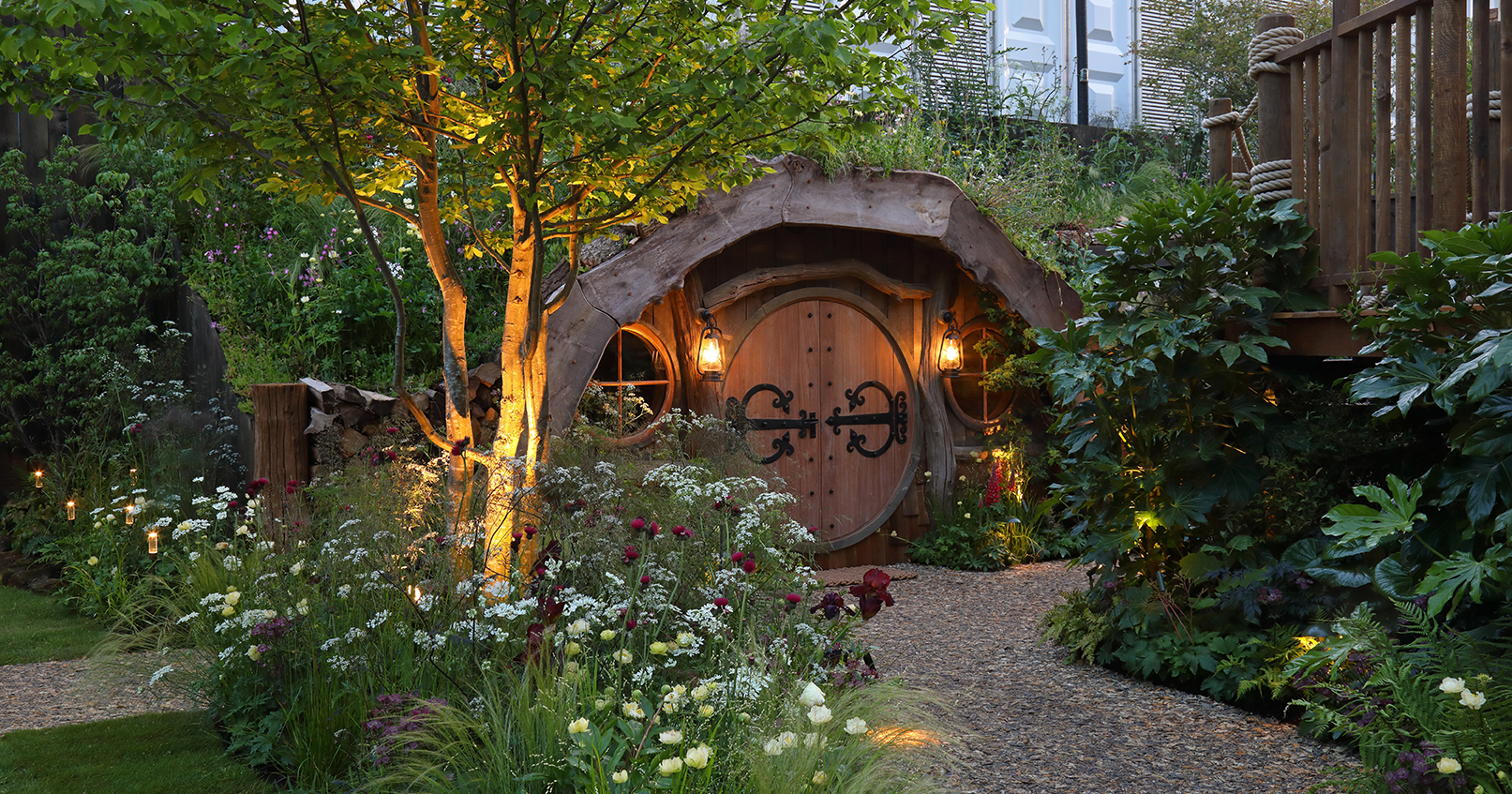 Secondly we are also lighting the wonderful garden surrounding the Blue Forest magical treehouse and complimentary hobbit house. This is surrounded by a whimsical, fairy tale garden designed by Randle Siddeley and lit by ourselves.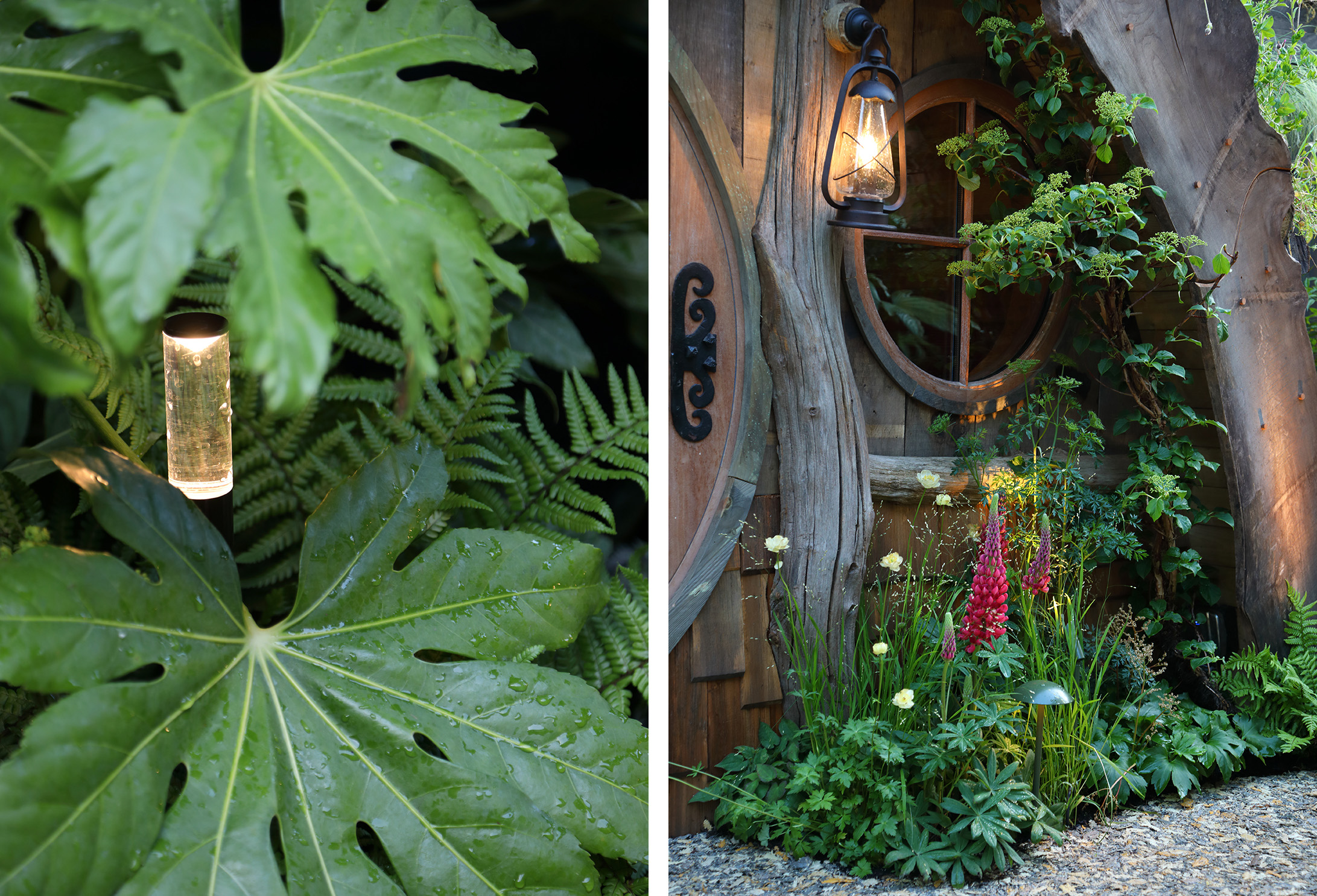 This garden was bought to life at night using:-
Carella candle lights add sparkle throughout.
Kew 25 spotlights light up the frame of the house and planting.
Portobellos subtly light the path and foliage at low level.
Kew 40 spotlights cross light the tree in the foreground.
You won't be able to miss this stand also on Main Avenue.