Living in The Cowshed
Posts
The Cowshed is one of the unusual projects our lighting design team has had the pleasure to work on.
We asked Simon Baker, the owner to tell us about his motivations and inspirations behind transforming a cowshed in a middle of Snowdonia National Park in North Wales into a luxury cottage.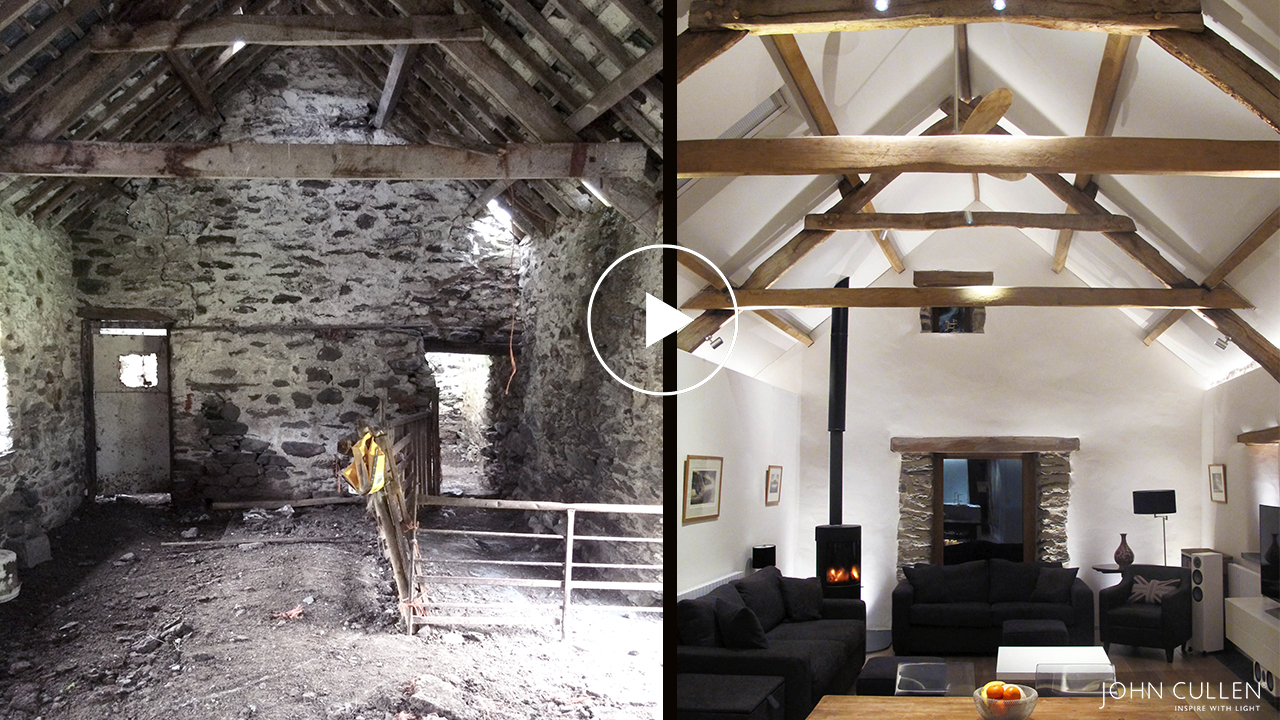 Read a quick summary of the interview:
John Cullen Lighting: Where is the property based?
Simon Baker (Owner of The Cowshed): In a remote valley in Snowdonia National Park in North Wales.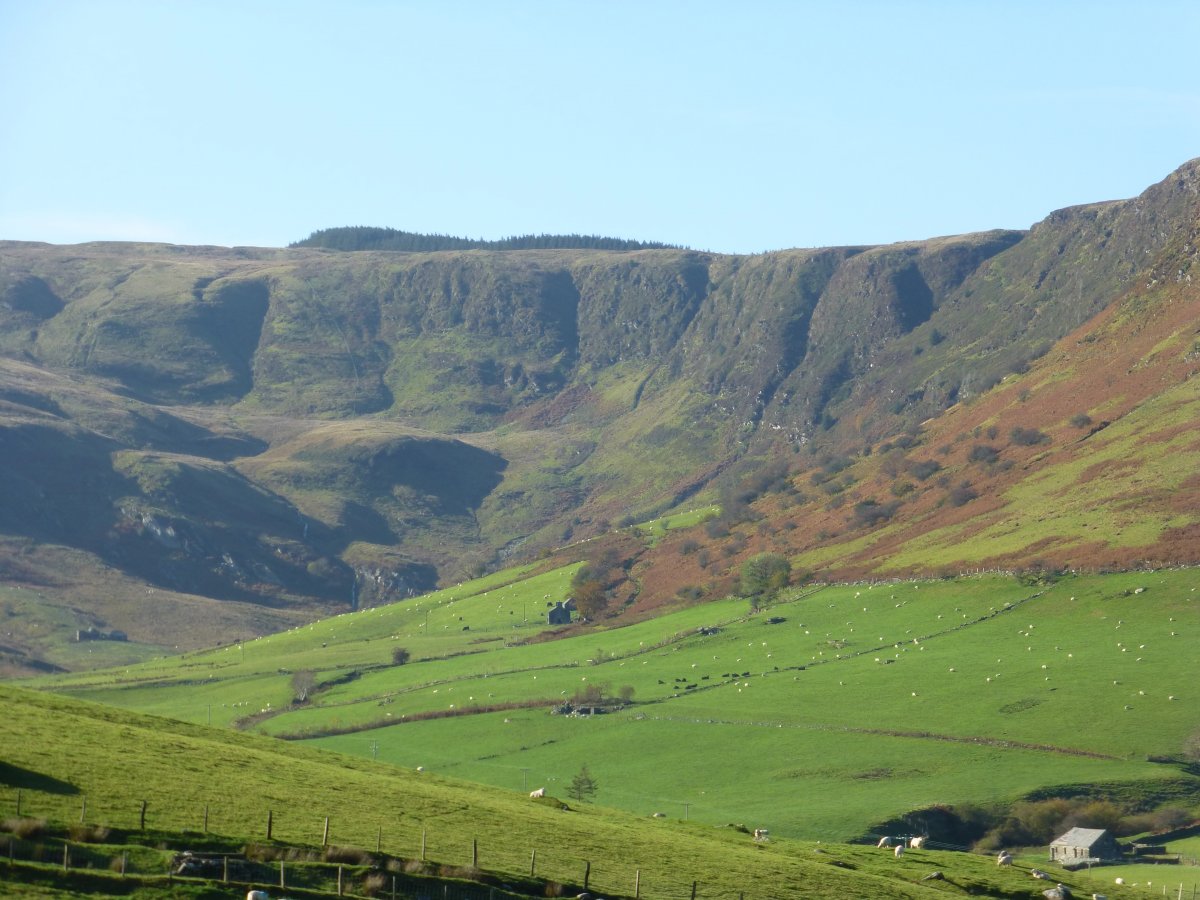 JCL: What was your biggest inspiration for this project and where did the idea of transforming a cowshed come from?
SB: I've always wanted to convert an old crumbling building and love the double height spaces you get in old barns. For me the location ticked all the boxes. Remote wild countryside, streams and waterfalls, mountains and forests but still only 3.5 hrs from London.
The inspiration was a scrapbook of ideas and experiences I'd accumulated from travelling and staying at boutique hotels around the world.
JCL: How did you come across John Cullen Lighting?
I've always loved the soft clever lighting effects you get in good hotels and restaurants where light comes from a variety of sources but works together to create inviting and relaxing spaces.
I love the effects that are achieved in the theatre and at the opera and wanted lighting that could change the character of spaces in the barn to suit my mood.
Quite early on it became clear the architects really didn't have much of an idea about lighting. I knew with an open plan double height space that this was not a job for amateurs and started asking around for recommendations for designers. A friend suggested John Cullen, simply saying 'they're the best'.
JCL: Why did you choose to us the John Cullen Lighting design service?
SB: I attended one of Sally's workshops to test the water and very quickly realised John Cullen were the right people for my project. So many of the effects and ideas in my scrapbook Sally talked about how to create in the workshop. It was like she had seen my scrapbook and was running the workshop for me!
JCL: What was your experience when working with the John Cullen Lighting team?
SB: I met up with Rebecca Hutchison to discuss my project and spent a very happy first session discussing my ideas. Rebecca managed the project from start to finish and has been absolutely outstanding.
The designers and all the staff at John Cullen are excellent. Intelligent, incredibly helpful with an eagle eye for detail. When the plans and specs came through there wasn't a single mistake on them.
It's so refreshing to work with people who understand the importance of detail, these days sadly it is extremely unusual though.
JCL: How do you feel the lighting changed or enhanced your home?
SB: The lighting is everything I hoped for and more. It breathes life into the building and can be both fun and understated.
JCL: Do you feel that our lighting design added value to the property?
SB: It has created a wow factor and a home that is incredibly inviting and relaxing. Everyone is blown away by it.
JCL: You've perfectly married contemporary style and the original structure of the building. Do you feel that our lighting helped you achieve the expected results?
SB: For me John Cullen products are a palette of understated but beautiful lighting elements that sit comfortably within even an historic building without clashing with the aesthetic. I think what is so special is that the range consistently work well together and it takes away the difficulty of finding products that you can know confidently will work together seamlessly. I think I would have wasted a small fortune if I had tried to source a palette of compatible products on my own.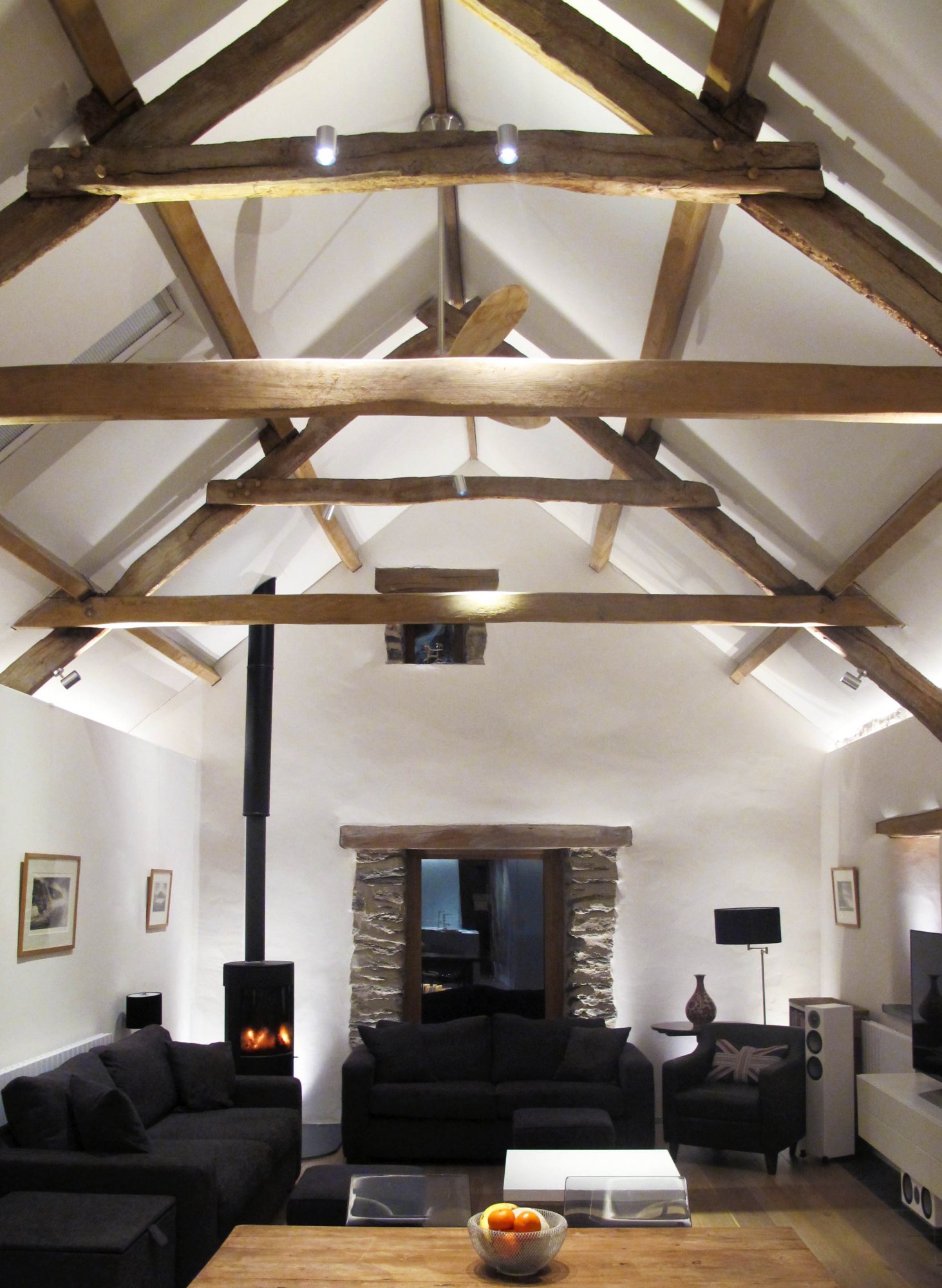 JCL: Have you received any comments on the lighting design since completing the project?
SB: I've had many very enthusiastic comments from family and friends but I think the two that stand out for me are those from my electrician who was new to John Cullen's products but absolutely loves them. He said "you just feel the light" and forget they're there. And from a friend's 11 year old daughter. She came in for the first time and announced to her parents "Wow, Simon, I want to come and live with you" every time she comes round she keeps playing with them. Fortunately thanks to led technology they will probably outlast us both.
JCL: What is your favourite lighting effect in the house?
SB: There are so many, I love the backlight to wine bottles in the wine rack, the little eyelids in the bedroom niches, the Luccas uplighting window and door recesses and the kitchen wall wash but I think my favourite has to be led under the stair treads. It just looks a million dollars and everybody comments on it.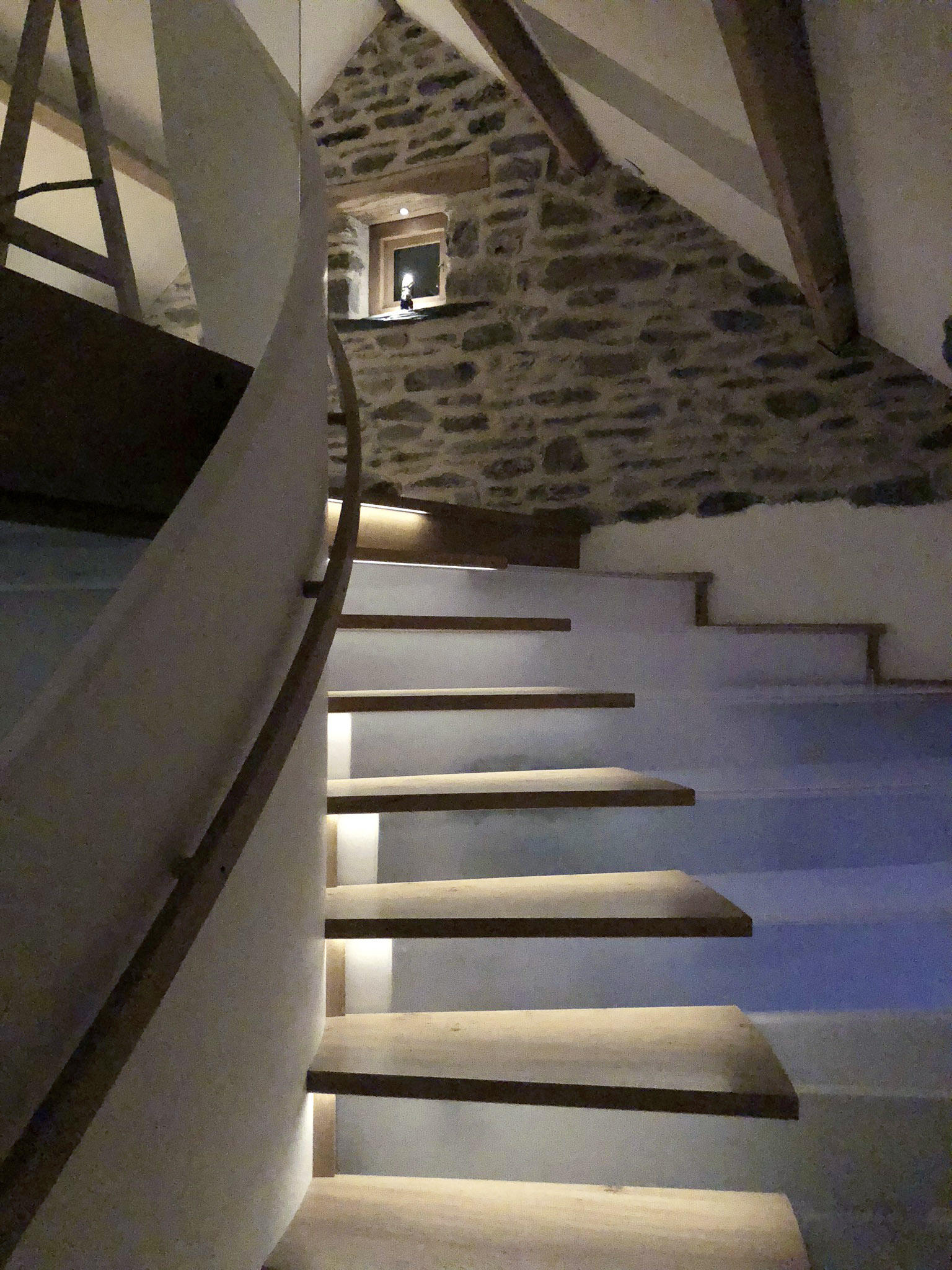 JCL: Do you think commissioning made any difference in your home?
SB: Ensures that scenes in each room complement each other and that there is consistency within a room. That you get the right number of scenes and they're in an intuitive order. It makes sure you don't over complicate things. Although there are more than 100 lighting elements in the barn they're all controlled from 8 light switches.
I started out with a vision to create the sort of lighting effects I had seen in hotels. We installed over 100 different products into the barn to achieve this. Given that Rebecca had designed the project it made perfect sense to have her come and  build the scenes to achieve the effects I had initially wanted to achieve.
The electrician and I had made a stab at setting up the scenes and thought we had done OK. The difference after Rebecca's commissioning visit however was huge. Suddenly the whole place felt more sophisticated and somehow calmer. Everything was in balance and seemed more subtle.
I think to ignore the commissioning is to really miss out, after all don't you want the design you asked for?
JCL: Would you use our services again or recommend us to your friends?
SB: Without a doubt. I hugely enjoyed the process with John Cullen from start to finish. It was genuinely fun! I always felt I was in control whilst being fully supported. I learnt a huge amount without having to understand the unfathomably complicated technicalities of modern lighting, John Cullen did all of that for me.
Find out more about our Lighting Design service or book an appointment with a lighting designer by emailing [email protected].