Interior Lighting Design Ideas in House & Gardens
Posts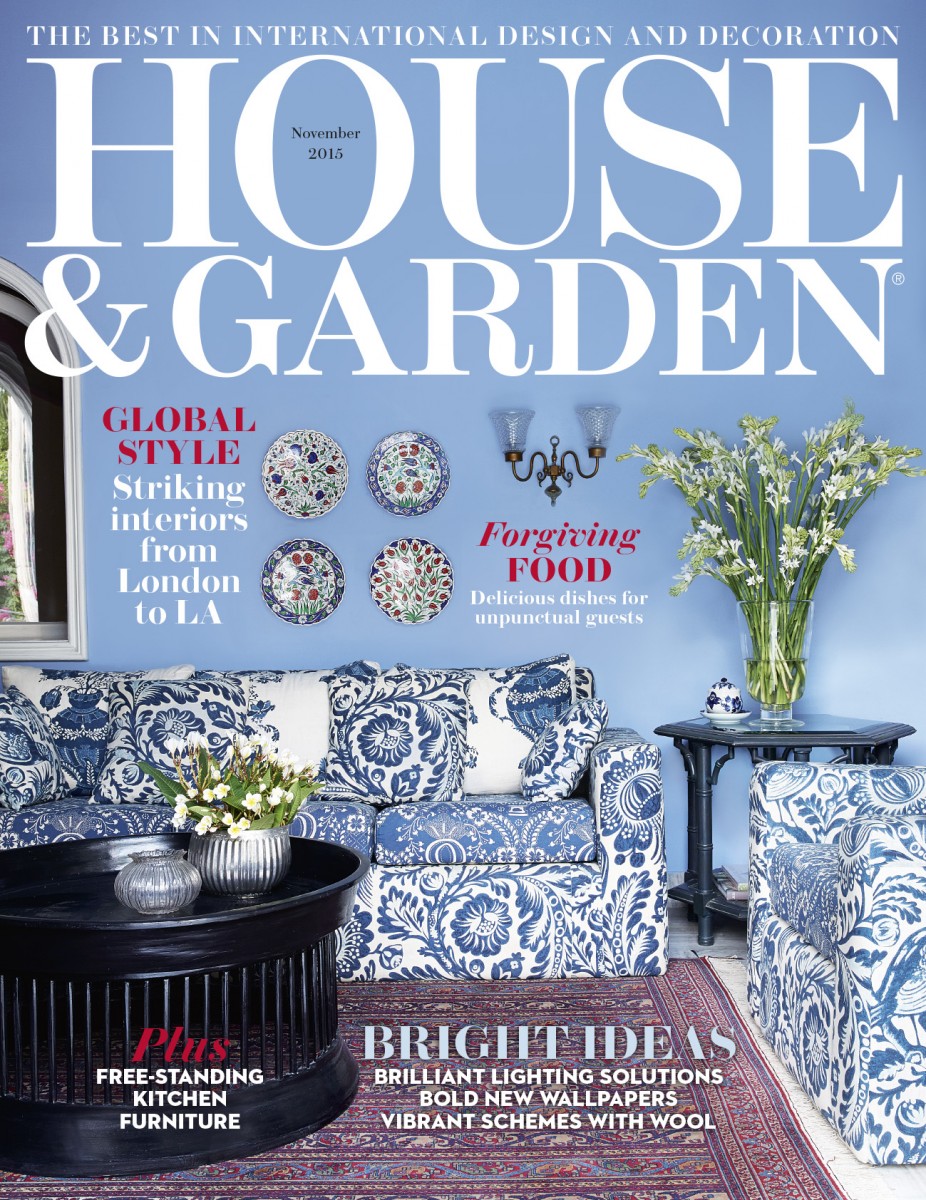 When our Design Director Sally Storey bought a new home in Chelsea, it was obvious that interior lighting design was going to be at the forefront of the design process.
In this suthoritative feature in the November issue of House and Gardens, Sally shows how it takes more than a few well placed lamps to create an effective and alluring lighting scheme.  Across a range of rooms from the kitchen and dining area, sitting room, staircase and master bedroom and bathroom, Sally gives you her solution to create the perfect interior lighting design for the home.
In addition here are Sally's six top tips to help you on your way to achieve great interior lighting design:-
1. Prevent glare
Unless looking to select a decorative feature light, try to select fittings which have a baffled light source ie recessed away from the ceiling to reduce glare. This will draw attention to the object being lit rather than the lights themselves. The Polespring LED is an excellent example of a discreet low glare spotlight
2. Layer the lighting
Different layers of light will create a textured effect which gives depth and interest to a space. There is nothing worse than a blanket of light evenly distributed by a grid of downlights in the ceiling. Mix ambient, accent and task lighting for the best overall effects. Consider combining Polespring downlights for ambient and task lighting with 1W Lucca uplights to window reveals, arches or a fireplace and adding Contour LED strip to light up shelving.
3. Pick an appropriate colour temperature
The wrong colour temperature, measured in Kelvins(K), can give the feeling of being in a hospital or office rather than your home which should be comfortable and relaxing. 2700K or warmer is a good colour temperature to aim for.
4. Plan ahead
The most effective lighting schemes work around the features in a space and how the client wants to use the space. This requires forethought and planning. Get the furniture layouts locked down at the design stage of the project, also try to confirm finishes. These elements can dictate the best way to light the space.
5. Dim everything
Always give yourself the option to dim your lighting. You will be amazed how much difference dimming a light can do to transform the atmosphere in a room. A step up from dimming is scene setting. A simple or more sophisticated lighting control system can provide the option of preset scene control in a room. Typically, 4 scenes are set in each area which are a combination of all the different circuits in the room at different dimmed levels to create certain "moods". These moods can then be recalled at the touch of a button. This set up is perfect for an open plan area or for the whole house.
10. Forget about grids of lights and symmetry
A grid of downlights does nothing for a room. Instead try to focus light where you need it for a practical task or towards a feature which you want to highlight. Shadow is also important so that the things you light stand out. Don't be afraid to not light everything and remember that it is important where the light falls in a space and not where the light source is positioned.
To see the full article, scroll down.