Four Winter Lighting Must-Haves
Posts
As the winter season is around the corner and the evenings grow longer, create more mood lighting to add drama and atmosphere in your home.
Sally Storey, Creative Director of John Cullen Lighting says:
1. Although commonly associated with, winter lighting is not only about Christmas lights and decorating your house with candles. To create mood you need a contrast of light and shade – the bigger the contrast, the more atmospheric and dramatic a room will feel. Instant solutions can be the addition of a low level uplight in the corners of rooms or uplighting a fireplace with a Square Highlight. Another dramatic way to add mood is to create contrast by silhouetting objects – this can be done by adding a Contour HD24 LED strip to the back of the shelf to backlight objects or even backlighting a free standing sculpture."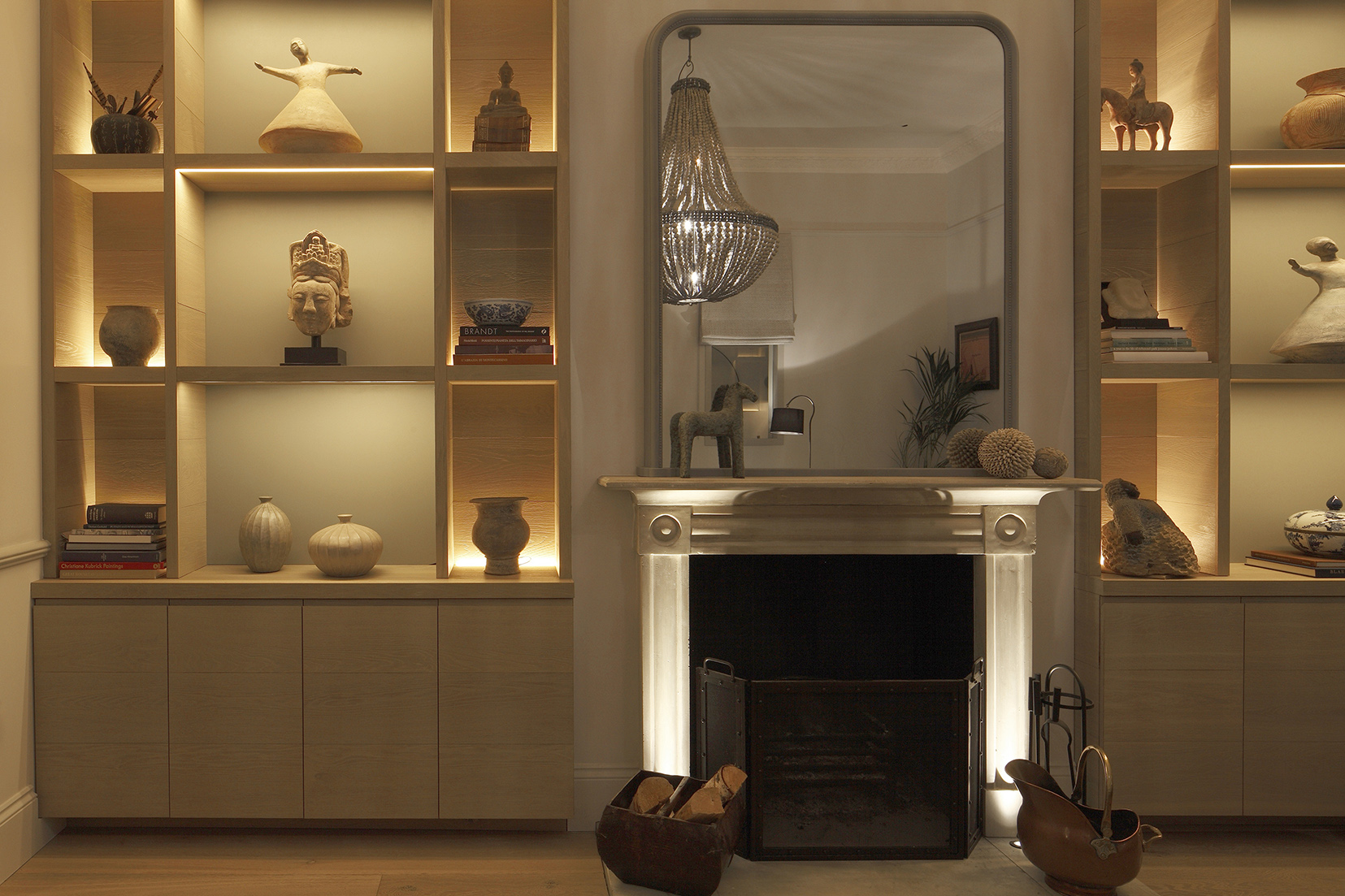 2. With longer darker evenings, you notice more the dark "scary" areas of your home such as under your stairs or dark corners. Alleviate your space with a few uplights to create more dimension, add more depth and interest to your space.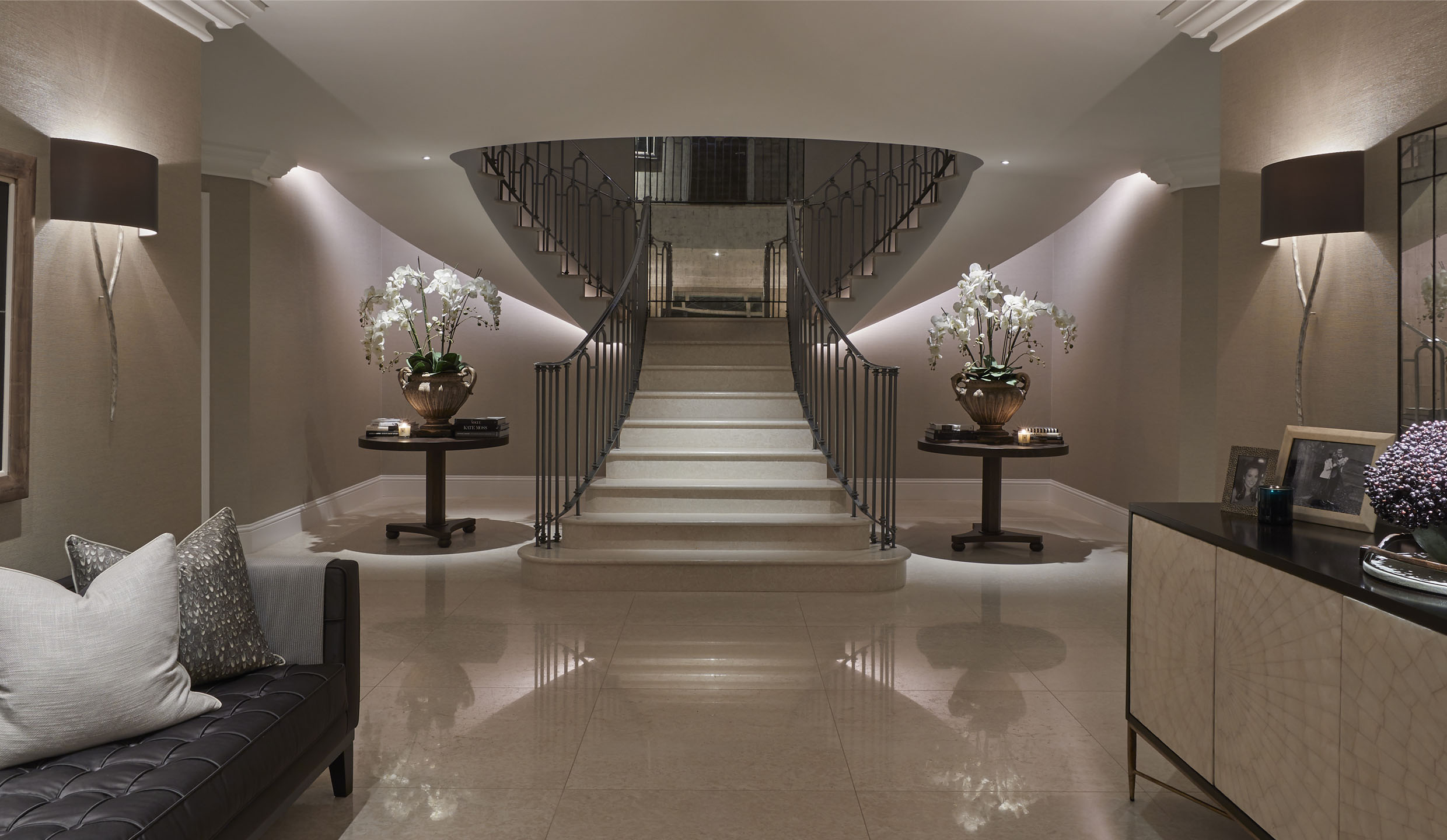 3. With an increasing trend of glass walls in the kitchen, garden lighting became more important than ever. Although glass provides an extension of space during the day, it can feel like living in a gold fish bowl in winter. By simply lighting your garden or patio outside, however small, you can extends the feeling of space by drawing the eye outside. A few spiked garden fittings such as our 1w Kew spotlight or Hampton floodlight positioned in planting, pots or window boxes is all that is needed bring the outside in and stop reflections.
5. Your entrance is the first impression of your home so think about your winter lighting. Ensure you have enough light around your front door not only to see to use your key, but also create a warm welcome for your guests. Use a traditional lanterns to add character to your entrance and frame your door by adding a couple of downlights on either side. If you have planting add spiked spotlights into it or if a porch consider either up or downlighting to frame the space.