Evening Standard – My Home and Garden
Posts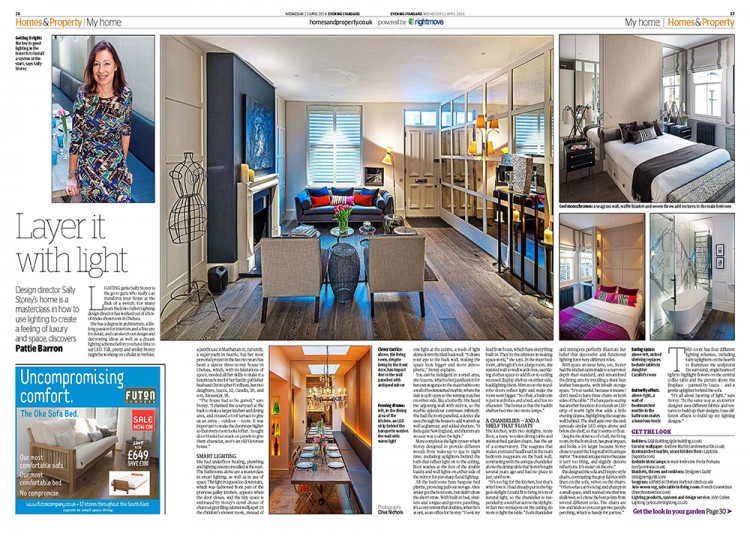 Our Design Director Sally Storey has cleverly transformed her London home with stunning lighting which can be changed at the flick of a switch.
In this informative article by Pattie Barron for the My Home page of the Evening Standard, Pattie finds out from Sally how she achieved the look and made such an impression with the lighting.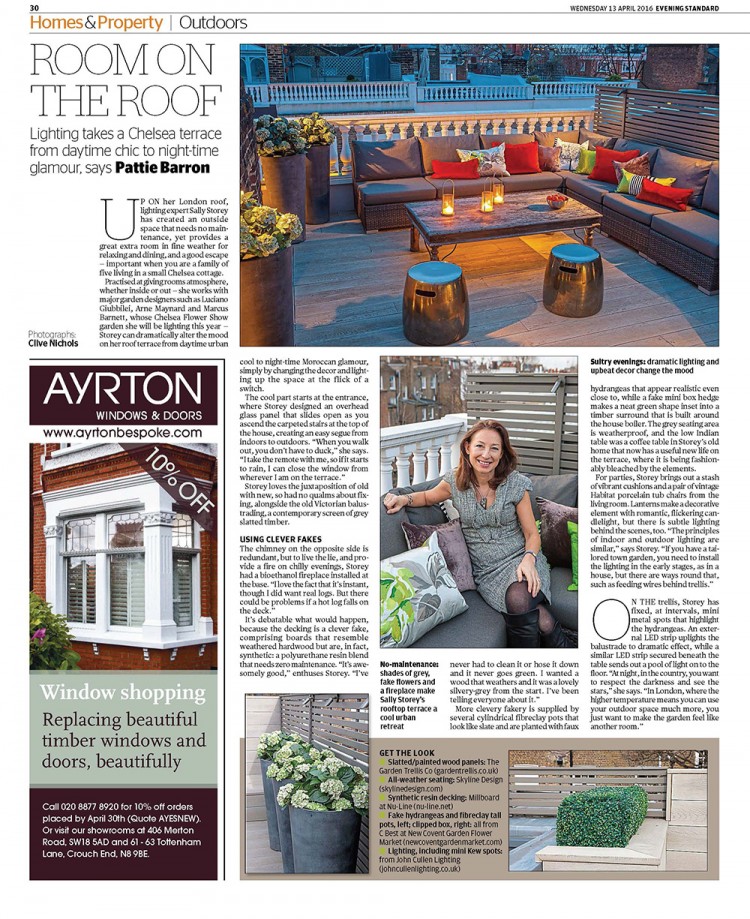 In a second feature in the Evening Standard, Pattie talks to Sally about her wonderful roof terrace. Not only is it cleverly lit but also Sally has used a wonderful selection of products to achieve the look across the space.