'Be, Well' at Clerkenwell Design Week 2019
Posts
We are thrilled to share an exclusive preview of 'Be, Well' – an über unique construction designed for this year's Clerkenwell Design Week.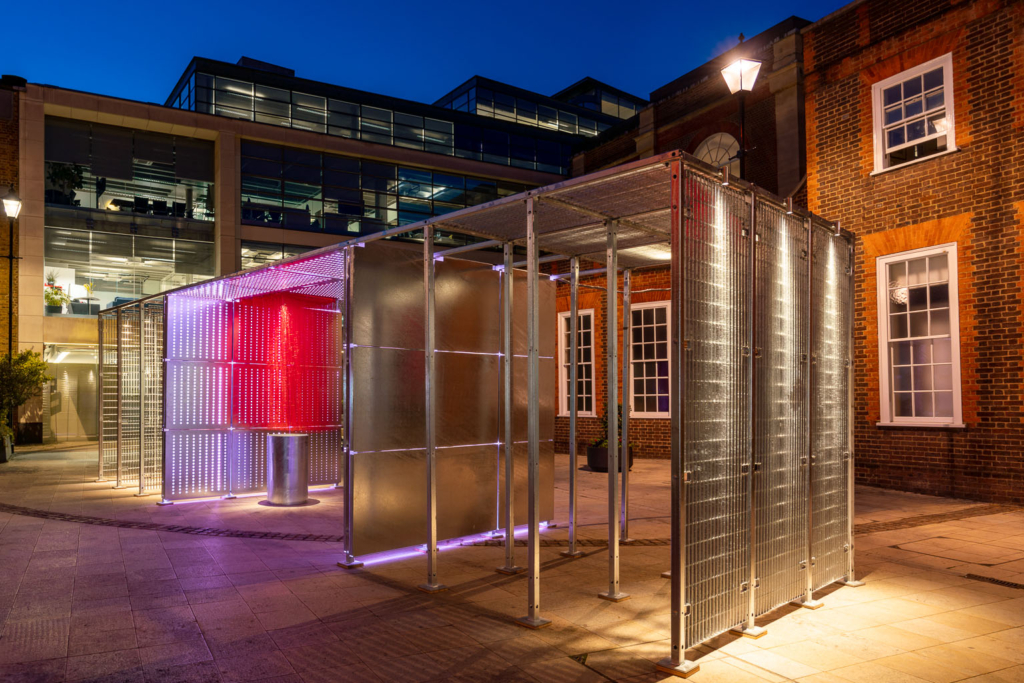 The 'Be, Well' Pavilion sponsored by Haines Watts in partnership with architects WR-AP and supported by John Cullen Lighting, Joseph Ash Galvanising, Berry Systems, Lionweld Kennedy, and the Galvanizers Association, invites you to pause, reflect and share your thoughts in their well of reflection.
'Be, Well' is an investigation into the design potential of the long lifespan material that is galvanised steel – steel covered in zinc, extremely resistant to wear and tarnishing. Galvanised steel is usually used in either a unitarian or industrial manner can be showcased with finesse and elegant detailing to promote its innate aesthetic properties.
In an age where sustainability is on the agenda of all design disciplines, the pavilion looks to showcase the whole life longevity and potential beauty embodied in the galvanising process. The pavilion will take visitors on a journey from utilitarian building products through to bespoke architectural elements, all showcasing the detailed beauty of galvanising.

Our team of lighting designers led by Design Director Luke Thomas, created this contemporary lighting scheme, aiming to enhance the unique material used in this project and enhance its various forms. Floor grating was used as a wall panel  arranged in a grid format.  Lucca External will skim light over the panels creating a definition between light and shadow. The perforated galvanised steel panels will also be backlit with  our colour-changing LED contour strips.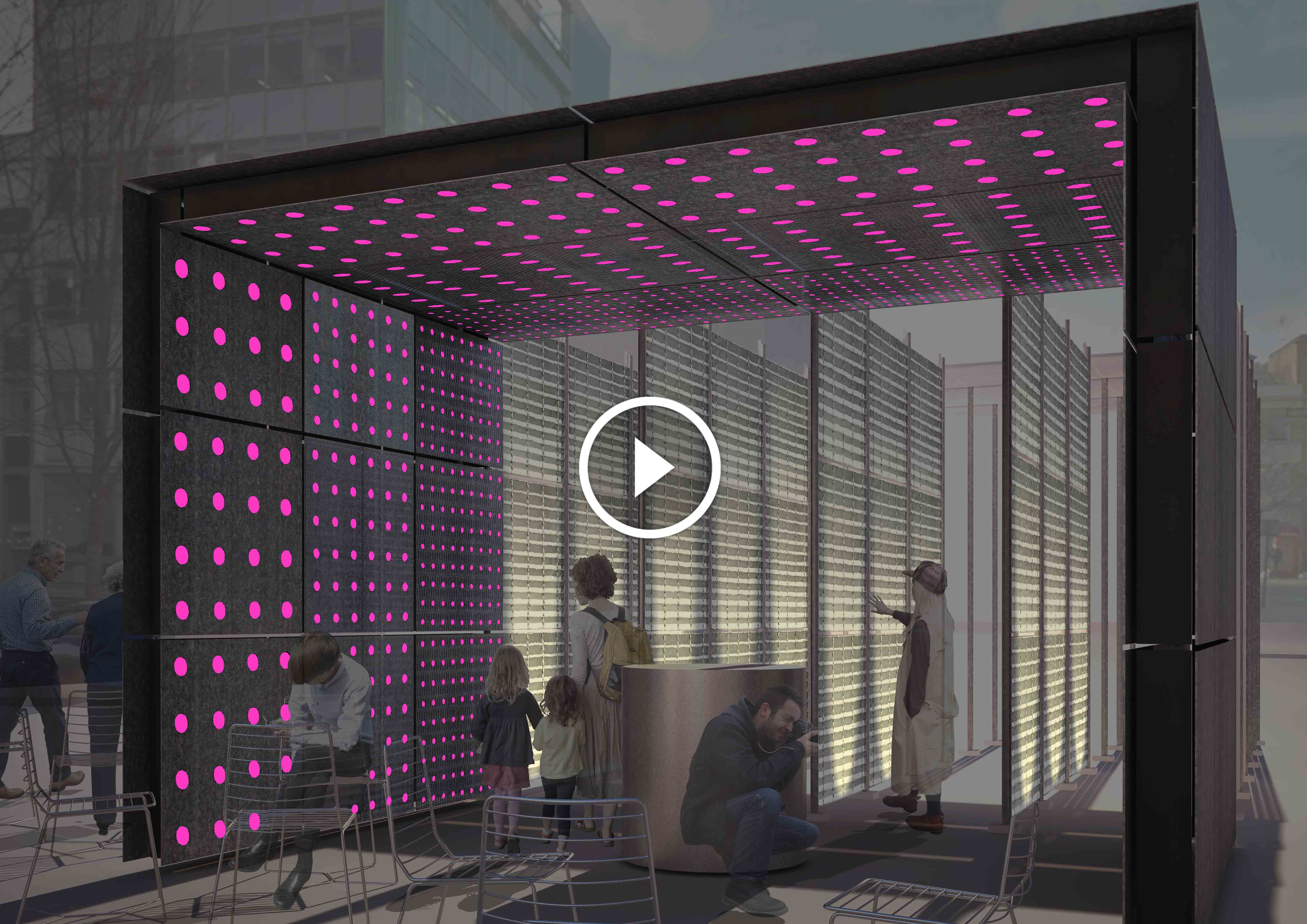 The 'Be, Well' Pavilion will take you on a journey, beginning in a space surrounded by a fine filigree of elements that shine and refract, progressing to an enclosed construction where you connect with the materials and see them transform. Finally, you will move through to a portico inspired by the adjacent St. John's Gate, housing a new Clerkenwell 'Well'.