Bright Ideas in Homes and Gardens
Posts
Our Creative Director Sally Storey suggests ways to create atmospheric and functional lighting schemes in any room of the house in this stunning feature in October's Homes and Gardens.
Sally looks at lighting for various rooms in this beautiful London townhouse designed by the talented designer Christine Mason.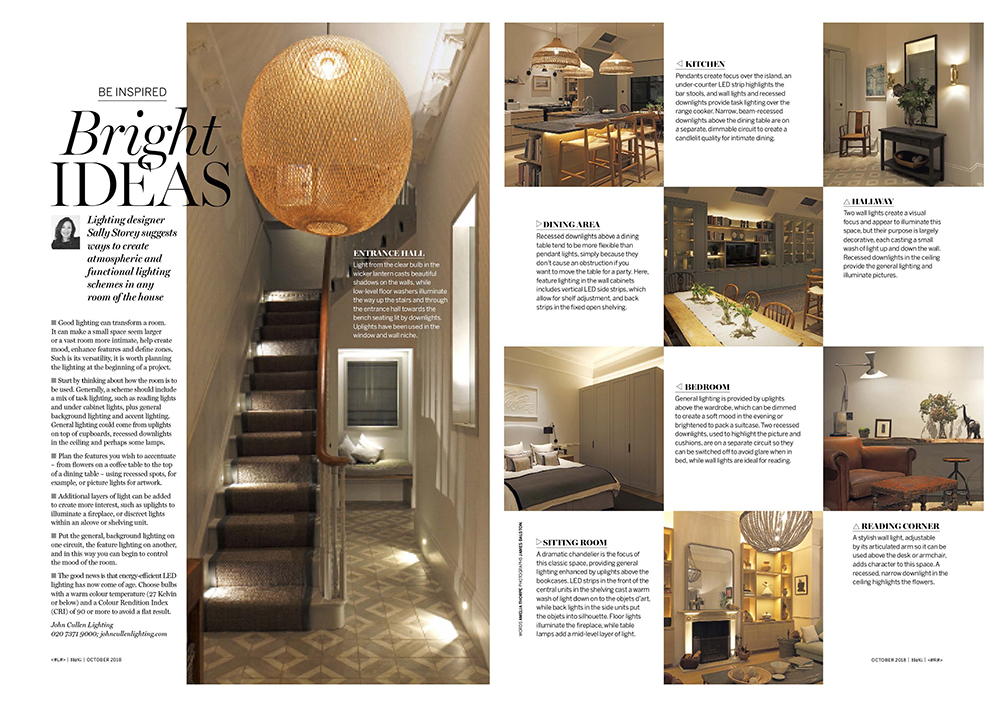 Read the full article here or look at further lighting tips.
Copyright/© Homes & Gardens, published OCTOBER 2018
Twitter: @Homesandgardensuk
Facebook: @homesandgardens
Instagram @homesandgardensuk