How to use Ambient, Task and Accent Lighting
Posts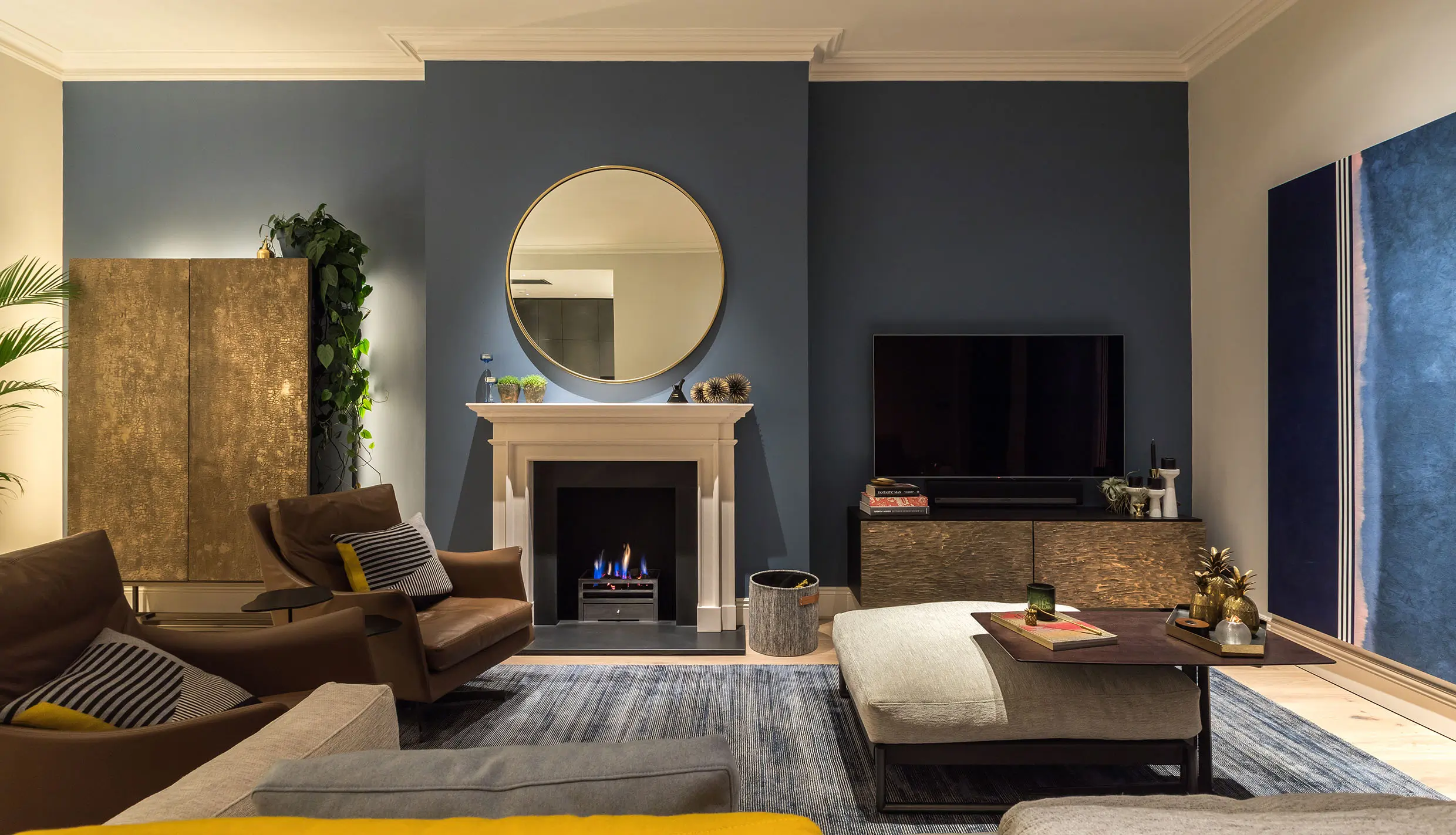 As lighting designers our job is to set the mood of a house – adding another dimension to your make the very best of your space. We do this by combining ambient, task and accent lighting to achieve a fully harmonious lighting scheme. But what exactly is the difference between the three and how are they achieved? Senior Lighting Designer Hazel Park reveals all you need to know about ambient, task and accent lighting.
What is ambient lighting?
Ambient lighting creates the general light in a space. It can be referred to as general lighting, or mood lighting and is best created by using a combination of different layers of light – literally at different levels throughout your home. Ambient lighting makes up the majority of light in most spaces and tends to be quite soft. It's like your base layer of light, giving a lovely overall glow.

How do you create good ambient lighting?
We aim to create an ambient scene with lighting. We might start our ambient layers from the top down, by installing beautiful decorative pendants in a living room or over a kitchen island to create a soft general light. We would then layer this with some miniature low-glare downlights, such as our Polespring 40s. The low-glare means your eyes are not drawn to their light; they operate as background light. I'd place these around the perimeter of the room to light key features at eye level, such as artwork, fabric panels or wall units. For spaces where surface-mounted lights are more suitable – for example on a pitched ceiling or where they can attach to beams, our Vorsa range is a good option.
This all builds up soft indirect general light. Some downlights are very glary on the eye and wouldn't be suitable for ambient lighting – likewise with a pendant; it needs a good shade to be ambient. We also add in table lamps and wall lights to build up the glowing atmosphere at mid-level.
What is task lighting?
Task lighting is functional light that's specific to a particular task. It's much more direct than ambient lighting. Think of lights that provide a brightness to help you prepare food on a kitchen worktop, or an adjustable reading light for your home-office desk. It's also used to highlight your favourite reading spot, or to make sure you can see to brush your teeth in a well-lit space.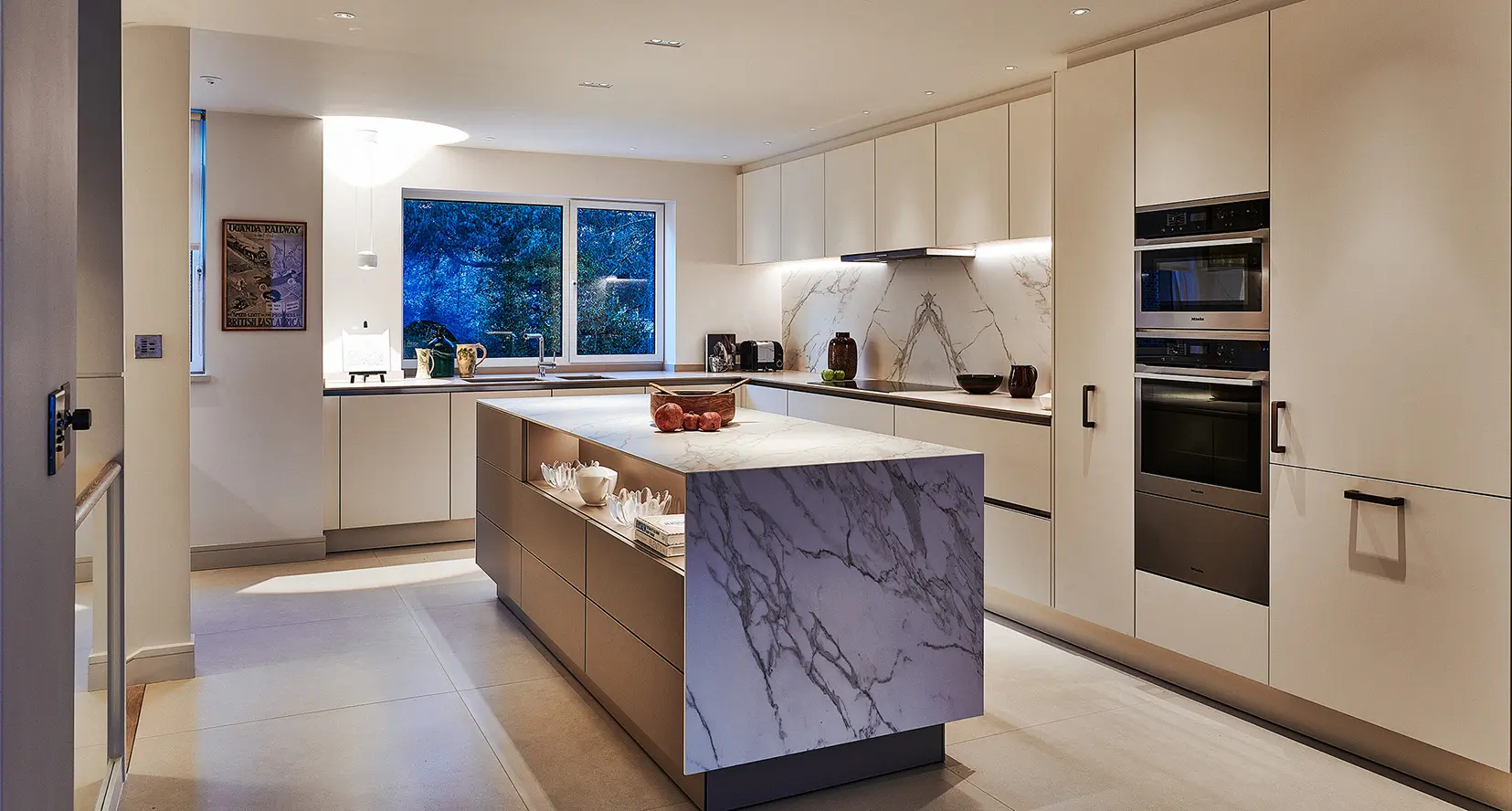 How do you create good task lighting?
For task lighting, it's important to look carefully at the space and ask the client how they use it. Some people may have a large dining table that is more often used for children's homework than for dinner parties, and others will use it for both purposes, so a variety of task lighting solutions are needed.
Task lighting is sometimes the one that is done wrong. For example, having a standard lamp beside your bed rarely actually highlights a book you're trying to read. We'd recommend instead using decorative reading lights fixed to your headboard or either side of it. There are always good task lighting options for both traditional and contemporary styles.
For kitchens, there are many solutions for task lighting. LED strips inserted under kitchen cupboards, such as our Contour HD27, work well to illuminate that dark spot on the worktop. For more traditional properties, I might use Etta Eyelid downlights instead of LED strip to create arcs of light for a different look.
I also use our Squared Double Trimless downlights over large kitchen islands to double the quantity of task light there – as these islands are often well used all day for breakfasting, prepping food, and washing up. For studies and home offices, having a downlight that shines onto the middle of the desk will provide you with good task lighting. In spaces where functional lighting needs to be flexible, we've used a track systems in the ceiling to house adjustable lighting for tasks.
It's worth having expert help with task lighting, so that it really highlights the right area for the task, with enough beam width and without giving off glare that shines in your eyes.
What is accent lighting?
Accent lighting is all about drawing your eye to the most attractive elements in the room – the feature points in the space. Accent lights are more like feature lights, which come into full focus in the evening and compliment the ambient light.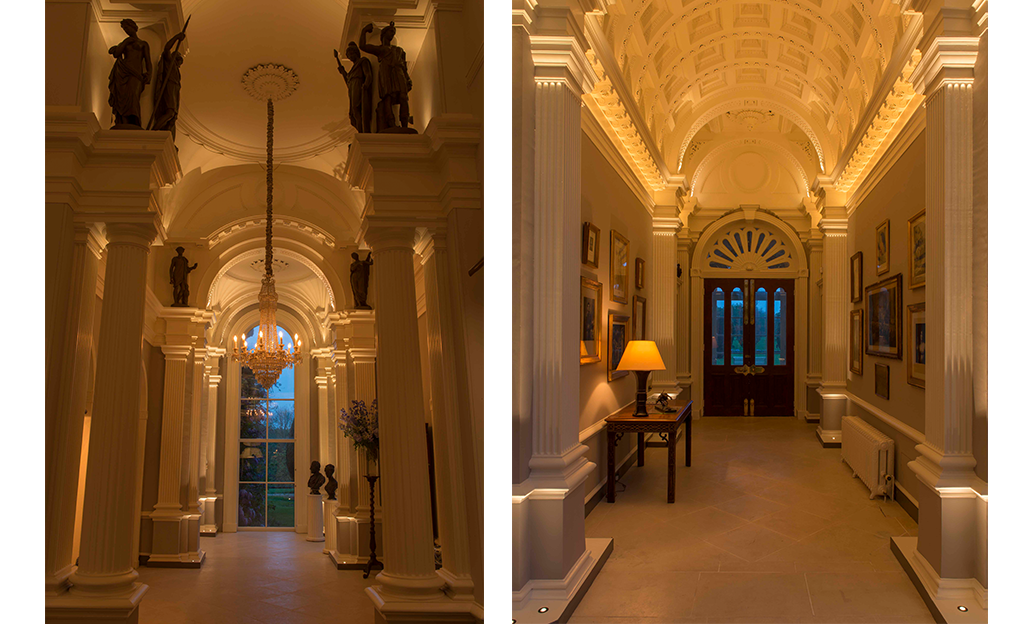 How do you create good accent lighting?
First off, I would look at the architecture and think about highlighting the most attractive elements in the space. For example, in a traditional Georgian building you may have beautiful arches in the ceiling which can be elegantly highlighted with accent lighting. In this scenario I've used low glare uplights such as our Lucca 30.
I worked on a house with many of these wonderful vaulted arches in a very high hall ceiling, and for the accent lighting we created a discreet false skirting at the base of the arches (which were highly listed so couldn't be touched), and used Lucca 30 to uplight the ceiling really bringing out the cornicing and the features of the original arches.
In a living room, you can use accent lighting to bring attention to a feature fireplace, the focal point of the room. I might recess a Lucca 30 into a hearth to frame the jambs of the fireplace and really bring it to life. Many of my client's have wonderful joinery pieces so I accent key objects using miniature spotlights and LED strips built into the shelves.
In the evening your background or ambient light will be low and soft, so the accent lighting doesn't need to be excessively bright, it just works to highlight great features in the space by using a concentrated beams of light to create focus.
By combining a mixture of ambient, task and accent lighting we create general glow, highlight key features, and provide essential brightness to do jobs around the house.
Get in touch with us today to help you make the most of your house or architectural project with lighting and follow us on Instagram, Facebook and Twitter for more inspiration.