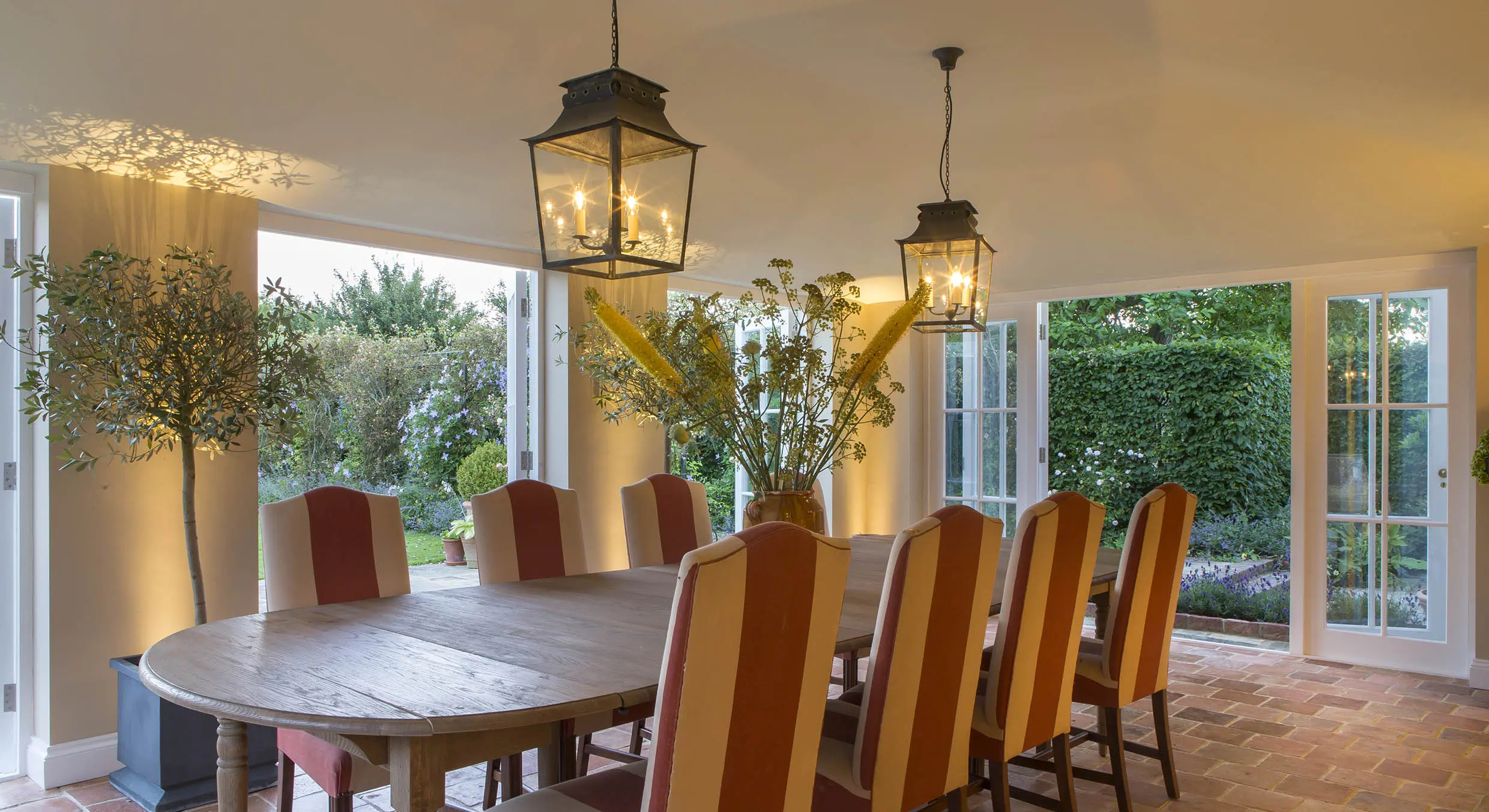 CONSERVATORY LIGHTING IDEAS
Tips & Techniques
Read our 6 tips on how to get your conservatory lighting right from lighting expert Sally Storey along with a selection of products to get the look. Conservatories can be great additions to your home, but it is important to get the conservatory lighting right. A conservatory is flooded with light during the day and in contrast can be like a dark hole at night. Magical as the sun sets, but at night all the glazing becomes like a mirror – one can feel like a goldfish in a goldfish bowl! Here are our top conservatory lighting ideas:
1. LIGHT BEYOND THE CONSERVATORY
The first and most important solution for your conservatory lighting is to light something beyond i.e. the garden as this takes one's eye out beyond the glass. This is really where the key investment should be made. Ideally light some planting close to the glazing and then something beyond. To get the most out of garden lighting, it is important that the conservatory lighting is lit to a lower level to minimise reflections.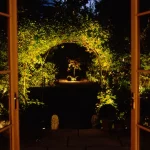 2. CREATE A FOCUS
Consider as well concealing small spotlights like the Vorsa 40 or 30 behind the structure to light artwork and potentially the centre of a coffee table or piece of art on the wall. Sometimes a wire system could be used to stretch across and provide the spotlight element. All will provide a war glow in the centre of the space adding drama and a focus.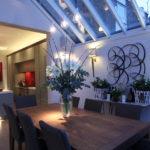 3. ADD 5 AMP CIRCUITS
Using your conservatory as a second living room, I always consider having a 5amp circuit as this can be used for lamps or even to plug in uplights under huge planted pots. This will increase your flexibility when using the space and allow you to switch the lights on from the door.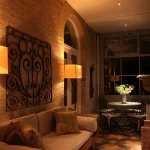 4. DECORATIVE LANTERNS
For dinner parties, a fitting with a narrow beam over a dining table makes all the difference when combined with candles. In large conservatories, hanging a decorative lantern can often provide a visual focus but this should always be dimmed to not distract from the garden beyond.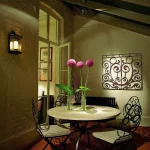 5. ADD IMPACT
Combine large decorative pendants with shafts of uplight from Lucca uplights. Consider adding planting in front of them to throw them into silhouette and create interesting patterns on the ceiling. If you are not starting from scratch, simply use a plug-in Square Highlight to create the same effect.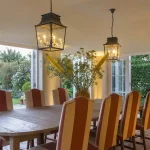 6. CONTROL THE LIGHT
A simple tip is to always put your lighting on a dimmer switch to ensure that you can change the mood to suit the occasion. If your conservatory has more than two circuits, then consider a pre-set control system where at the flick of a switch you can change the mood.  See our range of control systems.